Society and communities
Present across the UK, we recognise the responsibility we have to the societies and communities we operate in. By engaging and working with communities, we develop relationships essential to us as a good corporate citizen. Given that our impact and influence extend far beyond our immediate operations. We engage with our partners and suppliers, to promote responsible business practices throughout our supply chain.
Modern slavery
Rathbones is committed to maintaining and improving our practices to tackle slavery and human trafficking violations with respect to our own operations, our supply chain and our services. We welcomed the introduction of the Modern Slavery Act in 2015 and used this as an opportunity to build on our existing policies and develop a focused approach to addressing the risk of modern slavery. Rathbones already has a range of relevant initiatives in place such as our policy on stewardship, being a 'real Living Wage' employer and our equal opportunities and whistleblowing policies.
In 2018, we engaged a third-party sustainability consultancy, to carry out a modern slavery risk assessment of our operations and supply chain. With an understanding of our level of risk across our supply chain, we were able to develop a risk-based approach, allowing us to focus our attention and resources where they matter the most. Looking forward our focus is on embedding the due diligence checks and ensuring key staff receive modern slavery training, ensuring that they understand how modern slavery may manifest itself and what they can do to mitigate the risk when engaging with suppliers.
Anti-bribery policy
As a firm we value our reputation for ethical behaviour and integrity and we comply with the Prudential Regulation Authority (PRA) and the Financial Conduct Authority (FCA), clients' best interests rule. We understand that, in addition to the criminality of bribery and corruption, any such crime would also have an adverse effect on our reputation and integrity. Rathbones has a zero-tolerance approach to bribery and corruption and we ensure all our employees and suppliers are adequately trained so as to limit our exposure to bribery by:
setting out clear anti-bribery and anti-corruption policies
providing mandatory training to all employees
encouraging our employees to be vigilant and report breaches or concerns
escalating and investigating instances of suspected bribery and assisting the police or other appropriate authorities in their investigations.
Our relationships with regulators
As a UK-based company, we aim to build positive relationships with our regulators. Regulators provide important oversight of how we run our business. Our clients' interests are best served when we work constructively with our regulators. We regularly engage with regulators to ensure that our business understands and contributes to evolving regulatory requirements. Senior management hold regular meetings with regulators to foster healthy working relationships. We also report regularly to the board and the audit and risk committees on engagement with regulators and how changes in regulatory regimes may impact our business processes and procedures. In 2019, these reports included the implementation of MiFID II and the impact of Brexit.
Community investment
Rathbones has a long history of involvement with the local community and we continue that proud tradition today. Whether it is donations to community projects or giving our time we continue to support causes where we feel we can make a positive impact.
During the year, the group made total charitable donations of £360,000 representing 0.9% of group pre-tax profits (2018: £355,000, 0.7% of group pre-tax profits).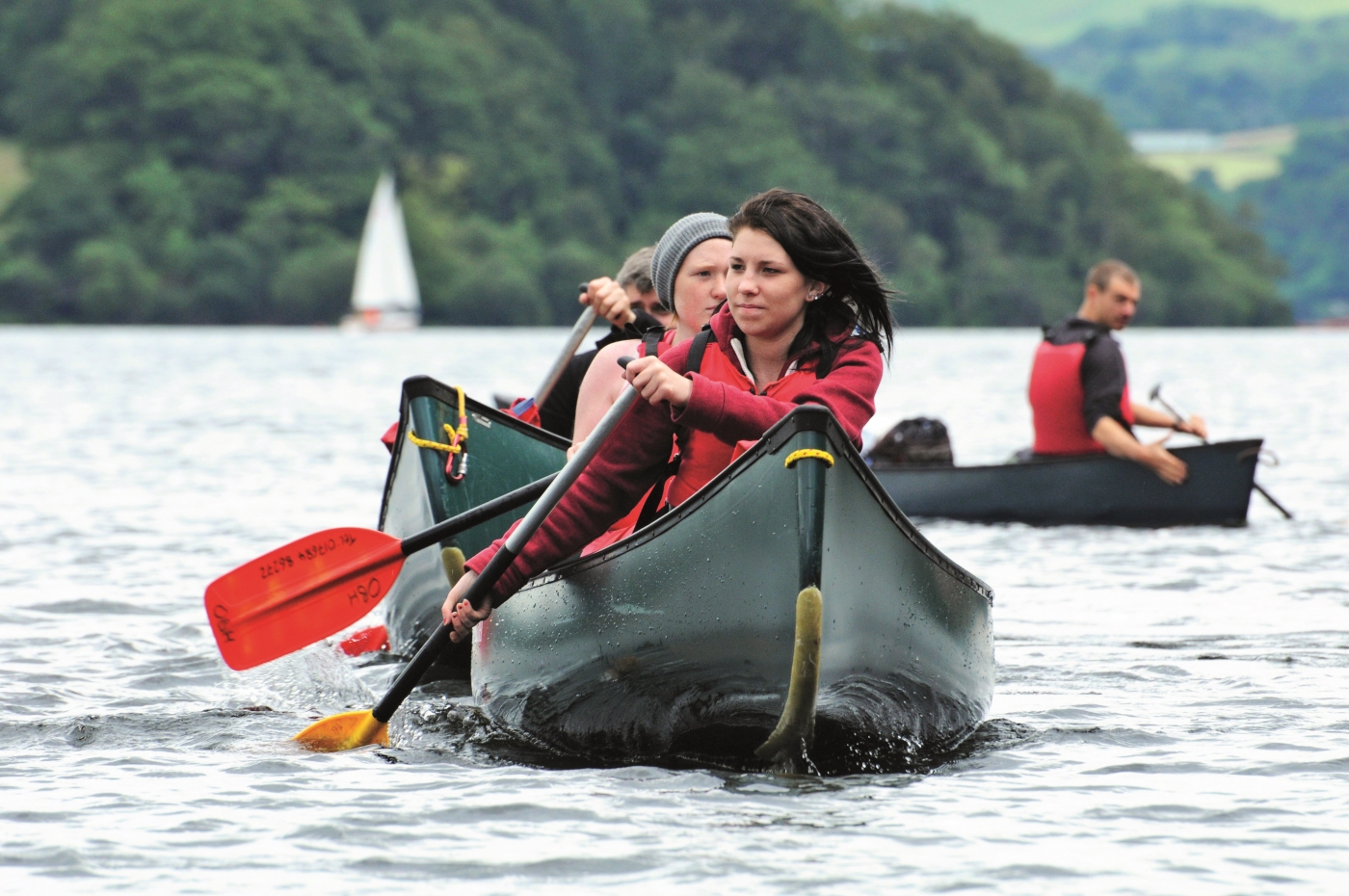 During 2019, the Rathbone Brothers Foundations across the country considered many requests for assistance and met a number of charities. Examples of our donations and volunteering support are below:
Members of staff from the Winchester office did a charity cycle ride from Winchester office to the Vision Independent Financial Planning office in Falmouth. They were joined by employees from Vision and the team raised over £3,500 for Winchester Hospice (which is Rathbones Winchester's charity of the year) and Pancreatic Cancer Research.
Our Edinburgh office supported people from their local area on the Outward Bound Trust's flagship three-week Skills for Life course. As part of this course each young person works on their personal development with an instructor/mentor. Outdoor activities and challenges are used as a vehicle to teach skills such as teamwork, resilience and overcoming fear.
A team of eight employees from the Glasgow office volunteered over two days at Move On's FareShare depot, which saves good-quality surplus food from going to waste and distributes it to organisations working with the most vulnerable people in the community. The aim is to deliver a food service to those who need it most, including homeless people, elderly people, children, refugees and people suffering mental and physical health problems.
Rathbones employees from the London office hosted a group of 30 students which was organised by Enabling Enterprise, which works with schools and teachers to help students develop essential skills through a range of experiences in British companies.
Investing in brighter futures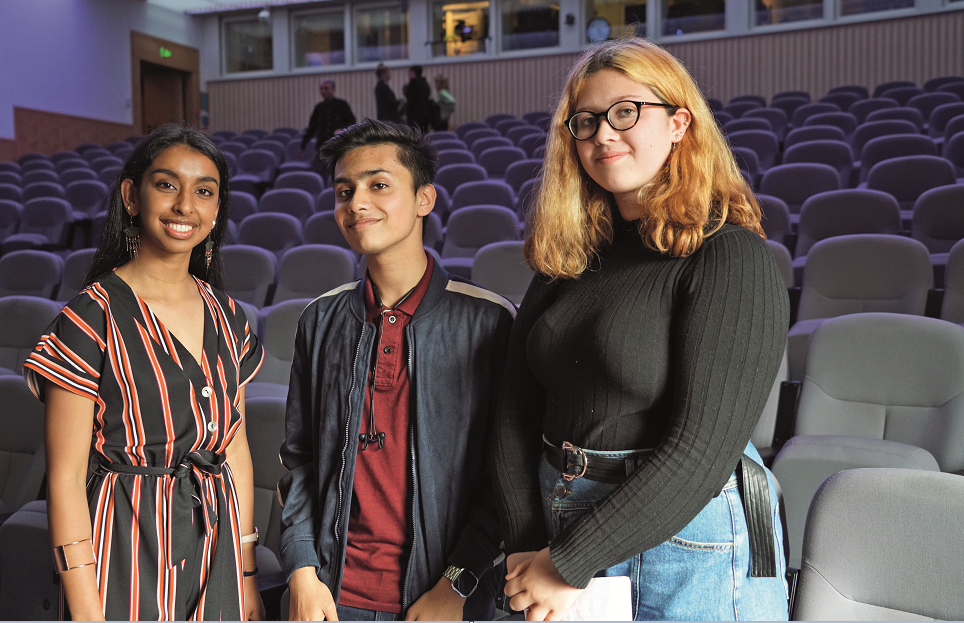 The Rathbones Folio Mentorships programme, which started in 2017, provides talented young writers from state schools the transformational opportunity to be mentored by published authors, one-on-one, for a year. Alongside this, in 2018 and 2019, Rathbones also piloted a digital reading programme in schools, in association with The Pigeonhole (a digital book club) and HarperCollins publishers. The Rathbones Financial Awareness programme is another way in which we invest in the future of young people.
Investment managers deliver presentations for 16-to-25-year-olds within our offices and at schools around the UK. The programme aims to equip those attending with the necessary information to take ownership of their finances at a young age. In the last six years, the programme has been delivered to over 10,000 young people.