The winner of the Rathbones Folio Prize will be announced this evening at a fully digital award ceremony.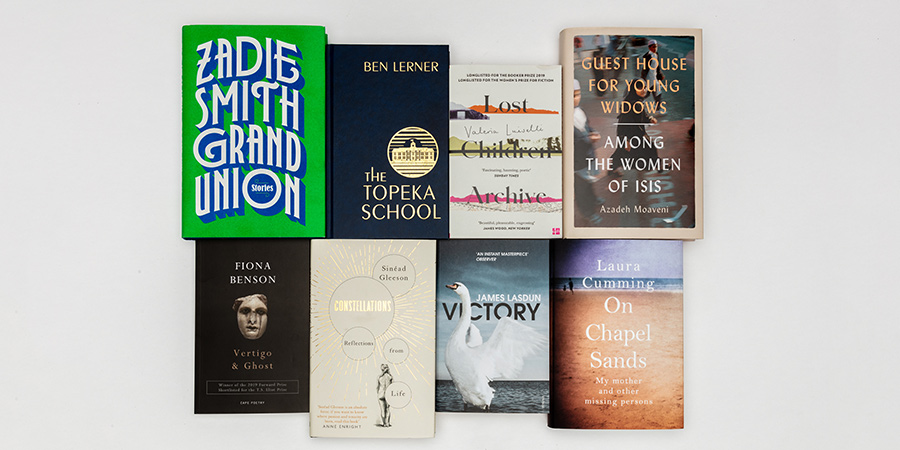 With the Rathbones Folio Sessions and tonight's gala event at the British Library cancelled due to Covid-19, we are inviting readers around the world to follow the speeches, written contributions and presentation live on Twitter and at rathbonesfolioprize.com from 7pm GMT, with BBC Radio 4 announcing the winner live on Front Row from 7.15pm.
The winner will receive a cheque for £30,000 and a trophy created by acclaimed stone sculptor, Fiona Peever.
Supported by Waterstones and the British Library, and backed up by an extensive Twitter marketing campaign, the Prize will direct readers to the winner announcement. Waterstones will also be offering 500 people currently self-isolating the chance to win a copy of the winning book, which will be delivered to them at home. Further giveaways and competitions are being offered to independent bookshops including The Big Green Bookshop's #BuyaStrangerABookDay Twitter initiative, Lutyens and Rubinstein in London and Mainstreet Trading Company in the Scottish borders.
Rathbones Folio Prize Director Minna Fry said: 'As the world collapses around us, it's been quite a challenge to keep up with the pace of change, but we were determined to find a way to go ahead, to celebrate the eight brilliant shortlisted authors and to reward the book our judges considered the very best of the year. Thanks to the great support of Waterstones and the British Library, and a hefty marketing spend, we hope that news of the winner will reach a wider audience than ever before, and we urge everyone to support us in this endeavour by following and retweeting wherever we pop up on social media. These eight wonderful books really can help stave off the anxiety in these uncertain times by transporting you to other worlds.'
The Rathbones Folio Prize – also known as the Writers' Prize – is the only prize governed by an international academy of distinguished writers and critics, the Folio Academy. It is borderless and open to all genres – fiction, non-fiction, and poetry. The 2020 shortlist contains three novels, one collection of poetry, a short story collection, a book of essays and two works of non-fiction from the UK, Ireland, Mexico and North America. The full shortlist:
Vertigo & Ghost by Fiona Benson (PRH/Cape)
On Chapel Sands by Laura Cumming (PRH/Chatto)
Constellations by Sinead Gleeson (Picador)
Victory by James Lasdun (PRH/Cape)
The Topeka School by Ben Lerner (Granta)
Lost Children Archive by Valeria Luiselli (4th Estate)
Guest House for Young Widows by Azadeh Moaveni (Scribe)
Grand Union by Zadie Smith (PRH/Hamish Hamilton)
The 2020 judges are the multi award-winning poet and non-fiction writer Paul Farley, the Desmond Elliot Prize-winning novelist Nikita Lalwani and Ross Raisin, Sunday Times Young Writer of the Year winner and a Granta Best of Young British Novelists.
To be part of the winner ceremony this evening, follow the prize on Twitter @rathbonesfolio or visit rathbonesfolioprize.com