The T.S. Eliot Prize-winning poet Roger Robinson, the Irish writer, editor and broadcaster Sinéad Gleeson and novelist and short story writer Jon McGregor have been announced as judges for the 2021 Rathbones Folio Prize.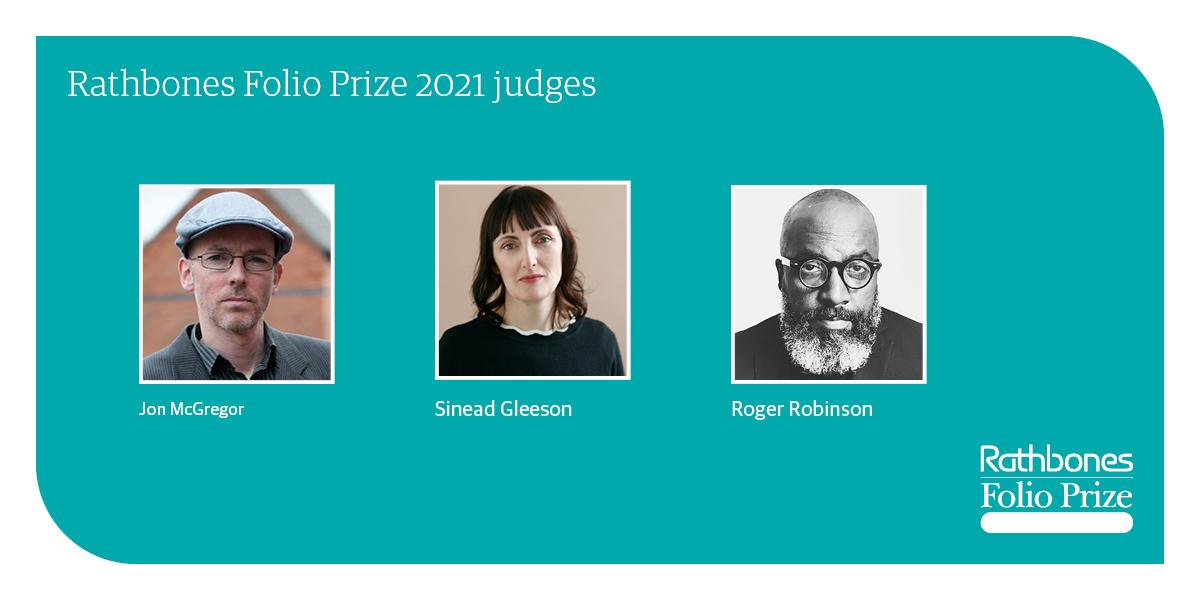 Chair, Roger Robinson, won the T.S. Eliot Prize in 2019 and RSL Ondaatje Prize in 2020 and is currently on the shortlist for the Derek Walcott Prize for Poetry. He has performed all over the world and was chosen by Decibel as one of 50 writers who have influenced the Black-British writing canon. His latest collection A Portable Paradise was a New Statesman Book of the Year. As well as leading workshops and touring extensively with the British Council he is lead vocalist and lyricist for King Midas Sound and has recorded solo albums.
Sinead Gleeson was shortlisted for the Rathbones Folio Prize 2020 with Constellations: Reflections from Life which won the Non-Fiction Book of the Year at the Irish Book Awards and the 2020 Dalkey Literary Award. Her short stories have appeared in a number of collections and she is the editor of four anthologies of short stories, most recently published The Art of the Glimpse: 100 Irish Short Stories. She is now working on a novel.
Jon McGregor is the author of four novels and a story collection. He has been longlisted for the Booker prize three times and his books have won a Betty Trask Prize, a Somerset Maugham Award and the International Dublin Literary Award. He was named Sunday Times Young Writer of the Year in 2002 and in 2010, received an honorary doctorate from the University of Nottingham. His new book, Lean Fall Stand, will be published in 2021.
The 2021 shortlist will be announced in February, and the prize ceremony and events — in a physical/digital hybrid form — will take place in March.
For more information on the Rathbones Folio Prize, please visit rathbonesfolioprize.com