Investment director Robert Hughes-Penney recently hosted a Christian Embassy event at our head office. It was attended by 45 Ambassadors and High Commissioners to the UK. Ram Gidoomal CBE, a successful businessman and the chairman of the South Asian Development Partnership, explained how countries can use their diaspora communities to boost trade with Britain. Here Ram describes how migrants survive, thrive and contribute both to their adopted country and to their homeland.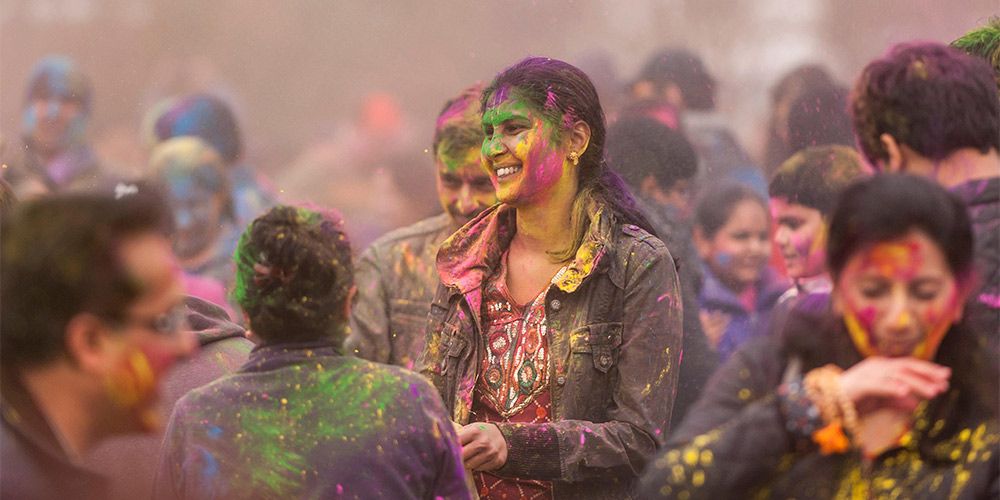 Ram Gidoomal, Chairman, South Asian Development Partnership
20 August 2015
Derived from Greek, it means "dispersion" or "scattering". My dictionary mentions "the dispersion of the Jews", though there are many other peoples in diaspora. Some have no homeland and are scattered across the world; some have a homeland where they are no longer welcome; and some have simply left to make their home in another country.
The word "immigration" has increasingly come to be a politically charged. I prefer to use the word "diaspora" when considering migrant populations, as it more accurately captures the movement of peoples and their sense of community and heritage.
I am part of the South Asian Diaspora. My family was forced to flee during the partition of India in 1947 and made its way by ship to Kenya. We had businesses supplying silk from Japan to migrant Indian workers in East and South Africa. I am amazed to think that my grandfather and his brothers managed to run a global business without the internet or telephone, yet they were hugely successful.
In 1967 we were again forced to leave all our possessions behind as we left Mombasa and arrived in London as twice migrants — ex-British India and now ex-East Africa. We bought a corner shop in Shepherds Bush, which provided a roof over our heads — four bedrooms for 15 of us. Running our own business was appealing — it was in our DNA — and my parents' humility and hard work enabled me to study at Imperial College London.
After I had spent several successful years in business, some colleagues suggested I get involved with developing South Asian business. I was surprised. "What do I have to do with South Asia now?" I said. "I was born in Africa. Now I'm in Britain." They reminded me of my heritage and perspective as a non-resident Indian. I have since written books, set up the South Asia Development Partnership and mobilised other South Asians. We have a common heritage — not something of which to be ashamed but a unique way to build business networks.
People in diaspora are often open-minded, and it is frequently our attitude to business that sets us apart. For us change is unavoidable. We have to be flexible, innovative and culturally adaptive. We are risk-takers — we are forced to be so by virtue of the fact that we have to survive. South Asian entrepreneurism is a good example of this.
With average income per head of $25,000, the estimated 70 million people of the South Asian Diaspora comprise a very strong economic unit with a value of $1.75 trillion. Compare that with India's nominal GDP for 2014 of $2 trillion and the community is hugely significant. These people are seen as potential investors and customers for both South Asia and the countries where they have settled.
The huge economic value of diaspora communities is demonstrated by the remittances that migrant workers send to support families or invest in their mother countries. According to theguardian.com, these remittances are at record levels. In 2011 they were officially more than $500 billion globally; according to the World Bank, they may be much higher. Remittances from the US were calculated at $110.8 billion; the UK is believed to generate the third-highest amount, at around $23 billion, of which $3.9 billion is sent to India.
Remittances alone are justifying the establishment of banks overseas. The managing director of ICICI Bank recently told me: "We've opened this branch purely on the basis of the diaspora remittances. And our aim is to become the bank of choice for diaspora and non-resident Indians. With internet banking, we're going to give them access to the very village they came from in terms of remitting funds — all at the push of a button."
As well as companies, countries are increasingly recognising the value of their diaspora people. For example, Ghana has recently taken steps to build relations with its emigrants, many of whom left during a period of civil unrest. The Diaspora Research Unit at the Ministry of Foreign Affairs aims to support emigrant Ghanaians who want to return home or improve ties with their mother country.
This kind of support is of enormous value. In my view, a diaspora community thrives on news from its country of origin and on practical reminders — food, music, literature — of the land from which it originates. I doubt very much whether the British
South Asian community would have retained its very strong identity had there not been existing links with the subcontinent.
Of course, there are those who would like to shed much of the cultural "baggage" they brought with them and integrate with their adopted country. In many ways this is a good thing; but if it means losing your heritage and your cultural identity it is also sad. We can all laugh at the Indians in the television comedy Goodness Gracious Me! who want so much to be English that they insist on their family name, Kapoor, being pronounced "Cooper" — but there is an uncomfortable truth behind it.
The fact is that cultural distinctions are important. We must preserve them so that the next generation will be able to recognise them and take pleasure in them. We need to remind the new generation of their heritage. They need to know it is an asset, not a liability.
Similarly, it is important for everyone to acknowledge that diasporas bring benefits rather than burdens. As the recent election showed, most politicians struggle with the complex issues of immigration, calling either for bans or quotas or arguing that the UK needs to fill low-paid jobs: this analysis overlooks the value of migration to mother and destination country alike.
Doing business with the British
Ethnic businesses represent around 12% of all start-ups, yet many UK companies have been unable to harness this valuable sector of the economy. Effective communication often evades even the largest corporate body.
In The British and How to Deal With Them: Doing Business With Britain's Ethnic Communities, Ram Gidoomal and his co-authors, Deepak Mahtani and David Porter, argue that UK businesses often look overseas for goods, skills and services that can be found here in abundance. They show how indigenous businesses sometimes fail to do business with ethnic enterprises because they don't understand the importance of key cultural factors that affect business transactions.
Illustrating the characteristics of ethnic communities, they suggest how to build cross-cultural relationships. They also identify a number of "fault-lines" which affect the integration of ethnic businesses into the UK economy. For example, lack of awareness inhibits take up of government initiatives and can lead to the development of "ethnic economies", detached from the mainstream economy.
Ram has kindly donated some copies of this book. If you would like a copy, please contact your investment manager or telephone Amanda Norrish on 020 7399 0262.
The Christian Embassy (www.ce-london.org.uk) is a non-political, interdenominational NGO. Established in 1975, it serves the diplomatic communities in capital cities on five continents as well as the United Nations.