Building returns
Is it time to be cautious about UK commercial property?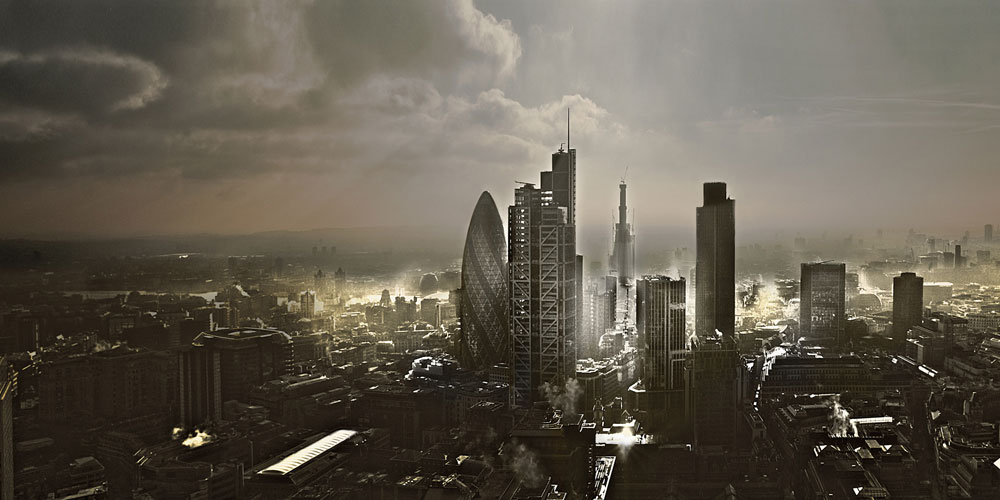 UK commercial property was one of the best-performing asset classes in 2014 with the IPD UK All Property Index rising by 19.3%. Performance in 2015 was also strong. With bond yields remaining low, investors have been attracted to the higher yields on offer from property around the world.
High-profile real estate in prime areas around the UK has sold for record prices. Almost £29 billion worth of property deals were completed in the first half of 2015 compared with £24 billion over the same period in 2014, according to research firm Property Data.
We have maintained an overweight position to diversifying assets, such as commercial property, for some time. According to analysis from Morningstar, direct property investments have generated higher risk-adjusted returns than both equities and bonds over the past 20 years (figure 4) due to lower volatility. Absolute returns over the past 10 years have also been impressive (figure 5).
More recently, we have noticed property funds moving into lower-quality (secondary) sites, which could be a warning signal about market conditions as prime areas become more expensive and supply dwindles. As a result, the performance of some property funds is becoming more closely correlated with equity markets, which compromises their diversification benefits in multi-asset portfolios.
With yields compressed to the point where UK commercial property now looks expensive, there is doubt about whether the sector can sustain its recent gains. However, the divergence of returns within the market (by region and property type) and the strengthening economy could present further opportunities.
The booming South East
Commercial property in London and the South East, which is generally seen as the engine for much of the country's economic growth, has enjoyed a healthier increase in capital values than the rest of the UK. The availability of prime property has dropped owing to the slowdown in property development following the 2008 financial crisis.
As a result of the strong market in London and the South East, yields on equivalent properties have diverged further from those in other parts of the country. Offices in London's West End yield below 5%, while offices across the rest of the UK yield closer to 7%, according to the IPD indices. These figures suggest that London is further ahead in the property cycle or that value remains in other prime areas.
Fall in high-street retail
The regional dispersion of returns is also a function of property type with retail property lagging offices and industrial sites. Since August 2009 retail property capital values in London and the South East have increased by 44.5% compared with just 3.7% across the rest of the UK, according to figures from broker-dealer Numis. Even though the economy is improving and wages growing, physical retailers have come under pressure from higher business rates and consumers choosing to shop online rather than in store.
Within the retail sector, the high street has struggled the most. Prime and affluent areas have performed best in areas where there is very strong tenant demand and property managers can command rewarding leases. For example, one fund sold a property in Covent Garden for £30 million in January 2015, having bought it for £8.6 million in 2009.
As a result of changing consumer habits, investment managers are seeing more value in shopping centres and retail warehouses. The most profitable sites are in areas where the local high street is underinvested or in decline, and where the fund manager can control the tenant mix.
Shopping around
Supermarkets make up a large proportion of UK retail but fund managers are selective in their exposure. They are aware of the secular change in the industry with the introduction of low-cost retailers as well as the change in shopping habits away from large, out-of-town stores, towards smaller, inner-city convenience shops.
Where managers have exposure to supermarkets, they look for sites that are either located in relatively affluent areas, core commercial or tourist areas or those with a strategic advantage within their catchment area. For example, supermarkets that are part of a larger development including cinemas, restaurants and residential flats can have a competitive advantage.
Warehouses and office blocks
Industrial and office real estate led commercial property returns in 2015. The rising demand for distribution facilities by online retailers has boosted demand for industrial space. At the same time, there is competition for properties in the best locations, usually next to motorways, and with the right facilities.
Returns from offices have also been boosted by the UK's economic recovery over the past few years. Rising business confidence, cheap finance and the underdevelopment of new office premises have bolstered capital gains across this segment. Rental rates are notably higher in the West End and City of London, which have enjoyed high rates of growth.
The South East, and Thames Valley in particular, is seeing more office development on the back of the Crossrail project. Rental rates are some of the highest in the country and have been rising quickly. Continued investment in the UK and an increase in office employment is also expected to benefit the rest of the UK.
The potential for improved rental growth in areas outside London, where capital gains have been lower, could provide future opportunities for higher relative returns. For example, Oxford Economics forecasts that Manchester will have the highest growth in office employment between now and 2019.
Managing assets and liquidity
Following a period where rising investor demand and a lack of available supply have pushed up capital values, rental growth is likely to contribute the most to total returns from UK commercial property. With 70% of property returns derived from rents over the long term, the ability to re-let and redevelop buildings is crucial for maintaining and increasing portfolio income.
Property fund managers use different approaches to boost income. They include refurbishing buildings and securing new higher-paying tenants as well as increasing average lease lengths. One trust has installed solar panels on a city-centre office block, which reduces energy bills for tenants. Buildings with higher energy ratings can command higher rents.
Cash management can be a challenge for property funds owing to the illiquid nature of the asset class. With the recent surge in investor demand, the competition for properties has intensified. Some managers are struggling to put this cash to work as quickly as they would like.
Any sudden increase in redemptions could also cause problems if a fund does not have enough cash to meet requests from investors. History suggests illiquidity is a problem when market conditions become strained and there is a sudden rush for the exit.
Figure 1: Relative returns
Compared with equities and bonds, UK commercial property has delivered superior risk-adjusted returns over the past 20 years.
Source: Morningstar and Rathbones.
Figure 2: IPD UK All Property Index (total returns in £)
UK commercial property has delivered healthy returns over the past 10 years despite heavy losses during the 2007—08 financial crisis.
Source: Morningstar and Rathbones.