While continuing to pursue efforts to reduce our carbon footprint, we recognise that there is more that can be done to take action on our residual emissions.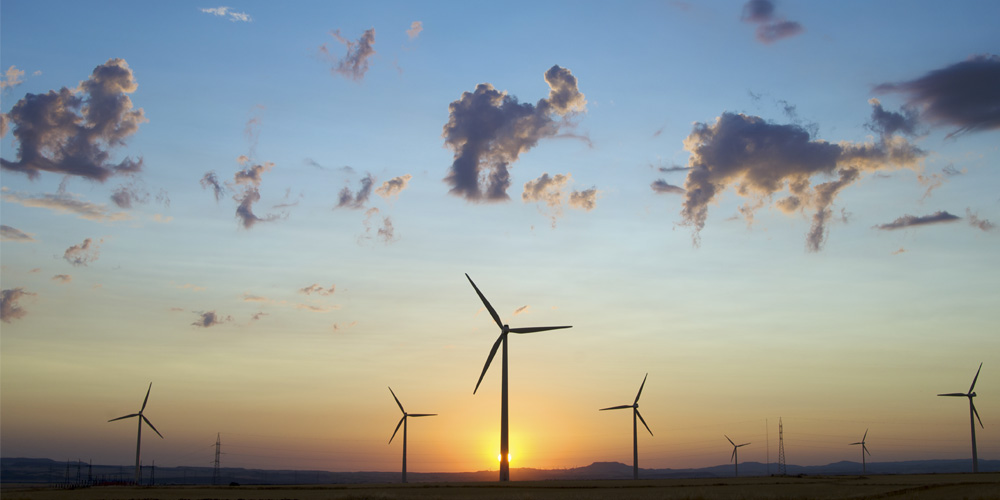 Since 2011, we have partnered with ClimateCare to compensate for our unavoidable emissions, through carbon offsetting. While we recognise that offsetting does not solve the problem of carbon emissions, we see it as a tool which can be used alongside effective carbon management and reduction strategies.
During our eight year partnership we have offset over 21,600 tonnes of carbon emissions, by supporting 14 projects that have reduced emissions and improved lives. These projects have ranged from large-scale renewable projects, to LifeStraw Water Filtration and the Orb Solar Energy project in rural India.
Our 2019 carbon footprint has been offset by supporting two high-impact projects which provide clean energy and improve lives in rural India. Each of these projects are certified by internationally accredited bodies including The Gold Standard.
Orb Solar Energy
In rural areas of India, households traditionally use kerosene as a fuel in the home, as grid supply can be unreliable. Orb Energy manufactures, installs, and services a range of high-quality solar energy systems for commercial and residential customers in India. The project has distributed over 160,000 reliable solar power and water heating systems to India across the past nine years. 
When solar energy is used to heat water, typical household electricity bills are halved. Saving money on electricity enables individuals to invest in a better quality of life, through schooling, medicine and nutrition. Additionally, improved lighting allows businesses to operate for longer and more consistently, and lighting at home supports children in their studies.
ACME Solar Project
Energy demand in India is rapidly increasing due to population growth and rural communities seeking electricity supply. Currently, this demand is being met with coal power generation. However, the declining price of PV places solar power in prime position to become a leading technology in the transition from fossil fuels to clean energy sources.
Rathbones' carbon offset is helping to ensure that the demand for energy is met with a zero-carbon energy source, that will provide clean power into the future. Delivering renewable energy at scale, the project supports 11 grid-connected solar projects across India that feed renewable electricity into the national grid. This innovative programme is launching India's first battery swap station for electric vehicle owners and is delivering 380MW of solar electricity generation to the Indian Grid.
As well as delivering significant carbon emission reductions each year, it is supporting sustainable development for local communities. Nearby residents are employed to construct, maintain and run the large-scale grid solar farms. Additionally, the resulting infrastructural development in the region is promoting business and entrepreneurship through encouraging other suppliers to initiate solar projects.