Career Connect chief praises staff's ability to adapt and innovate
Kieran Gordon, CEO at Career Connect, reveals how the charity's staff have shown great determination and dedication to continue reaching out to the people it supports.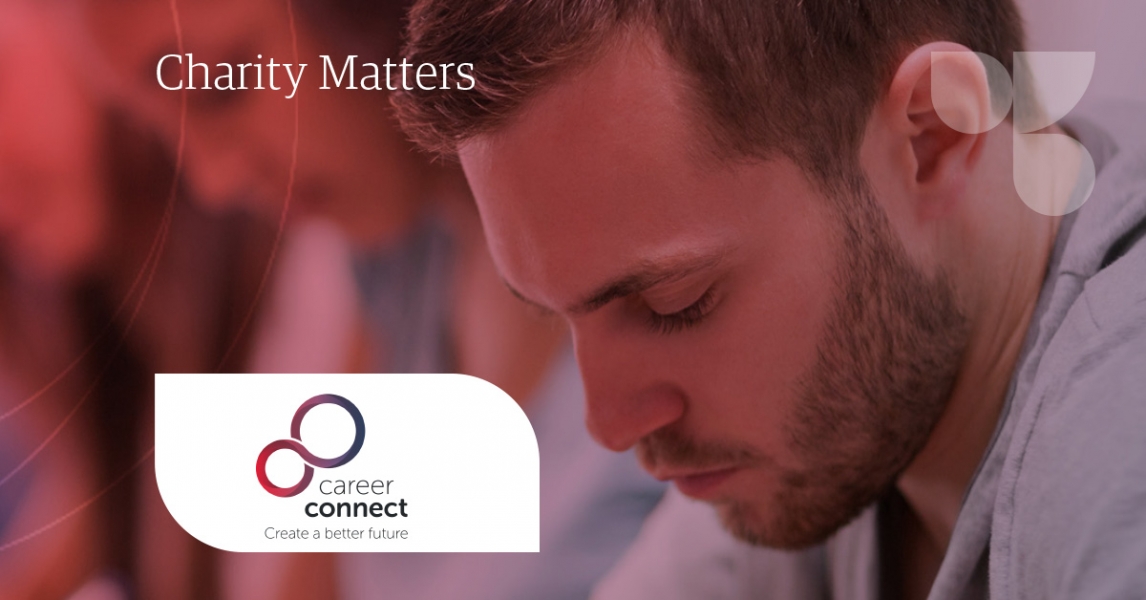 Whether it's school students, people of all ages in the job market or offenders serving their time in prison and beyond, Career Connect's focus is providing the careers and employment support they need.
Chiefly covering the North West, the charity provides careers advice in the classroom to students from Year 10 to Year 13, works with young people not in education, employment or training (often described as NEET) and assists adults who are jobless or those in work looking to improve their workplace skills. Through its subsidiary Achieve NorthWest Connect, it also supports offenders – both inside prison and 'through the gate' as they return to the community.
Adapting to the crisis
As the coronavirus crisis unfolded, the charity was able to put its business continuity plans into action. Under normal circumstances, says CEO Kieran Gordon, the vast majority of its activity is face-to-face with individuals or groups in a community setting, but the charity's 300 employees have had to adapt to working remotely during the pandemic.
"Fortunately, because we no longer operate from the range of Career Connect premises we once did, most of our frontline staff were already geared up with mobile phones, laptops and the other technology needed and they have adapted extremely well to working in lockdown.
The switch to communicating with clients using Skype, MS teams, WhatsApp or over the phone has been largely successful, but Kieran admits that some people "don't want to or can't engage by those means, so there's a risk of losing contact with some people".
Kieran says the charity is particularly concerned to lessen the impact for younger people because prolonged or frequent periods of unemployment can have a long-lasting "scarring effect". Meanwhile, the charity's work in prisons presents a particular challenge as inmates have very limited access to computers or phones. Nevertheless, he says the charity is working with prison staff to continue to provide a service to offenders.
Of the thousands of enquiries the charity has dealt with over past weeks, many have been from younger people anxious about apprenticeships coming to an end, whether college courses will run or the impact of exams being cancelled. Many others have come from those in lower paid jobs or working in the service sector and gig economy, who have been furloughed or have simply lost their jobs.Younger people anxious about their future
The charity was able to act quickly to plan for a range of scenarios and analyse the potential impact on its cashflow. It has introduced twice-weekly online meetings of senior managers through its business continuity team, says Kieran. Reports from the front line help managers gauge how the charity is performing, how it might be improved and whether the charity's own employees are safe and well.
In addition, the charity's board has had two online meeting since the Covid-19 lockdown, which has been a challenge but worked well, adds Kieran. Trustees are also able to make use of the organisation's online portal, which is a valuable source of information, should they need it.
Optimism despite funding concerns
Career Connect's current turnover is approximately £11m – with nearly all income generated through contracts to deliver services for government departments and agencies, local authorities and schools.
With payment in some cases based on results like finding jobs or training for people – something that's clearly much harder to achieve in the midst of the Covid-19 crisis – Kieran admits the charity is concerned about future income. However, with recognition that the charity is still having a positive impact, negotiations over contracts are continuing and Kieran is "optimistic" Career Connect's income will hold and it will "come out of this in a reasonable place".
In the past, the charity has also been able to draw down on its investment portfolio, managed by Rathbones, periodically to fund one-off projects. But Covid-19 uncertainty and prevailing market conditions have had a big impact on the forecast return for 2019-20.
Kieran says: "Our reserves are sufficient to see out our current contracts and we're not panicking about it – Adrian Maxwell at Rathbones has been on hand for the Board and has been very good at helping us understand that the markets will eventually rally and there's no need to do anything rash. Our investment strategy has always been relatively defensive in any case – we aim to preserve our capital and go for a return of CPI + 3%. So, it's a case of hold tight for now."
Increased demand for services
Having worked for the charity since its inception nearly two decades ago, Kieran is retiring this year. He sees plenty of challenges ahead for his successor, Barry Fletcher, with the economic fall-out from Covid-19 having a "massive effect" on the people the charity helps. He fears demand might outstretch the available supply of services. However, he adds: "The government will have to deal with both the economic and social consequences of Covid-19 and with local authorities likely to be very stretched, there's an opportunity for government to reach out to charities like Career Connect as a key partner for planning and delivery of the services that are needed."
He thinks another long-term result of the crisis will be the charity continuing to work with digital tools: "We'll still want to work face-to-face but now we know that social media and working online has a really powerful application for us."
And despite the challenges of Covid-19, Kieran says he's seen "loads of positives" through the crisis. "Our people didn't panic – instead I've been hearing countless inspiring examples of the way our staff have been adapting and innovating to make sure they're reaching out to people, as well as learning from what other organisations are doing. They've shown great determination, great dedication and ingenuity to do extraordinary work."
To find out more about Career Connect visit careerconnect.org.uk