We were delighted to announce Carmen Maria Machado as the winner of the 2021 Rathbones Folio Prize for her breathtakingly inventive, unflinching memoir In the Dream House.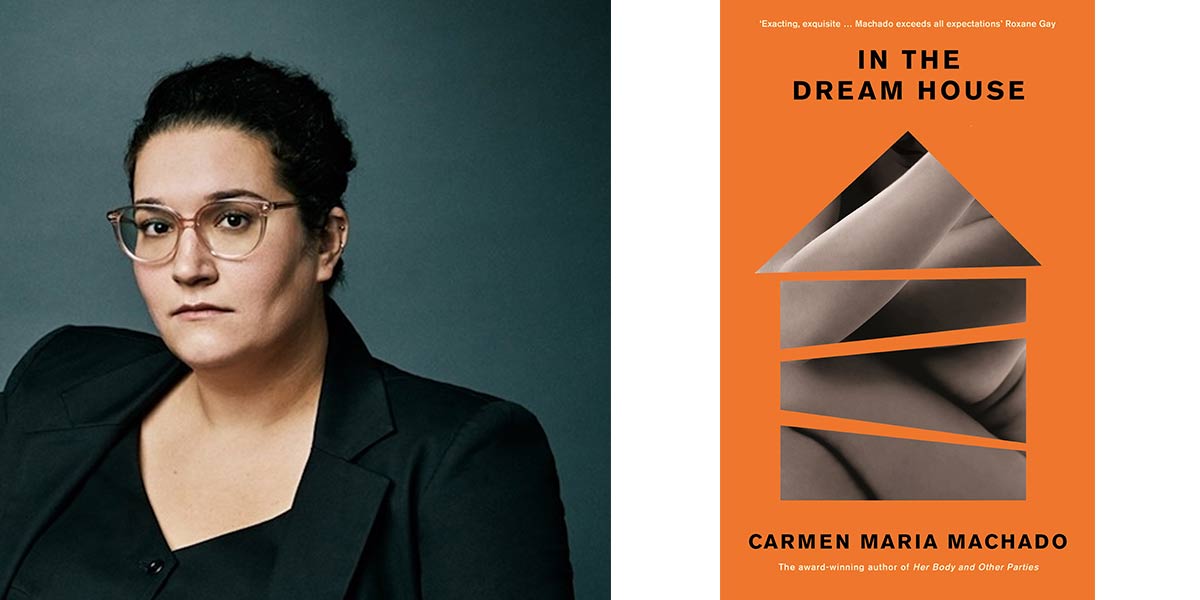 Machado was awarded the £30,000 prize for the memoir tracing her relationship with a charismatic but volatile woman, and breaks down the idea of what the memoir form can do and be – and bravely approaches a subject for which literary treatment has been extremely rare.
In a unanimous decision, the judges Roger Robinson, Sinéad Gleeson and Jon McGregor deemed In the Dream House the best book on what was a strong and widely discussed 2021 shortlist, also containing novels, auto-fiction, poetry, and poetry with photography.
Roger Robinson made the announcement on 24 March as part of the prize ceremony, which was hosted from the British Library by BBC broadcaster, Razia Iqbal. The Rathbones Folio Prize, also known as the Writers' Prize, rewards the best work of literature of the year, regardless of form.
Machado, who is 34 and lives in Pennsylvania, has spoken about how she hadn't encountered narratives of queer domestic abuse before and how, lacking context and precedents, she could not make sense of her own experience.
The dedication reads: "If you need this book, it is for you".
"Working with extreme precision and discipline, Machado weaves these elements together to create what, in the end, emerges as a linear narrative."
Each short chapter is named according to the same formula – "Dream House as Confession," "Dream House as Noir," "Dream House as Word Problem" – and applies its own narrative lens, approach and genre, from classic romance to ghost story, from psychological suspense feminist manifesto. Working with extreme precision and discipline, Machado weaves these elements together to create what, in the end, emerges as a linear narrative. Paul Stockton, CEO of Rathbones, said: "Rathbones is proud to sponsor a prize that brings us the best of literature and storytelling being written today. Our congratulations go to Carmen Maria Machado her high-quality and thoughtful work In the Dream House, but also to all contenders this year for their excellent contributions. We are thrilled that the Rathbones Folio Prize plays such an important part in the nurture and support of such fine writing talent, and welcome how much better society is for it to be recognised."
Machado was shortlisted alongside Sara Baume (handiwork), Amina Cain (Indelicacy), Elaine Feeney (As You Were), Caleb Femi (Poor), Rachel Long (My Darling from the Lions), Doireann Ní Ghríofa (A Ghost in the Throat), and Monique Roffey (The Mermaid of Black Conch).
In winning, she joins Valeria Luiselli (2020), Raymond Antrobus (2019), Richard Lloyd Parry (2018), Hisham Matar (2017), Akhil Sharma (2015) and George Saunders (2014) as previous winners of the prize – the only one governed by an international academy of distinguished writers and critics, the Folio Academy.
 
About the Rathbones Folio Prize
The Rathbones Folio Prize is borderless and open to all genres – fiction, non-fiction, and poetry – which means it reflects a greater diversity and variety of voices present in our literary culture and society as a whole.
The prize is the flagship of the Rathbones Folio Programme, which also includes the Rathbones Folio Prize Mentorships for aspiring young writers and Rathbones Folio Prize Sessions at literary festivals across the UK.
Join the conversation via: rathbonesfolioprize.com | @RathbonesFolio