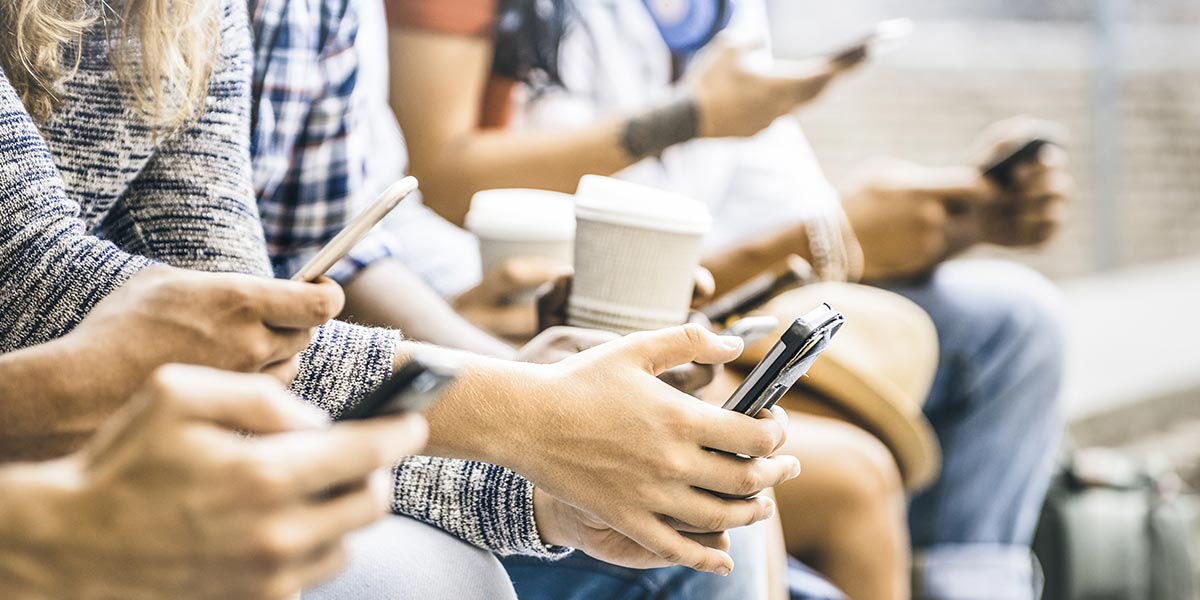 Branded consumer goods companies have tended to be successful investments over the long term. They enjoy fairly stable and predictable returns, gently rising demand and little in terms of earnings volatility through the economic cycle — particularly in the area of consumer 'staples' such as soap or toothpaste that consumers need to buy no matter how poor they feel.
The strength and durability of their brands was seen as giving them a high degree of pricing power and control over their own destiny. In many cases these companies were also seen as benefiting from the rise of urban middle classes in emerging markets, who often see 'Western' branded goods as aspirational, which would give them an additional engine of growth.
The predictability and cash flows of the consumer goods companies enabled them to pay growing streams of dividends which encouraged the market to value them highly because of the reliable growth that they offered.
Branded gentry
Decades of delivering steadily growing dividends have earned many of these companies the nickname of 'dividend aristocrats'. For example, Coca-Cola, Nestlé and Unilever have held or increased their dividends every year for more than fifty years despite the vagaries of the economy.
However, the predictability of these companies — the bedrock of many diversified portfolios around the world — is being called into question by the radical changes we are seeing in consumer tastes and behaviour. 
The consumer staples sector has started to lag the wider market because of these concerns. Slowing growth momentum in their emerging markets businesses and the impact of rising interest rates are also weighing on companies that are deemed to be 'bond proxies', because of their bond-like predictable historic returns.
A more level playing field 
Established brands built over decades are facing assaults from a number of different angles. Firstly the barriers to entry for new competitors are falling. Access to finance for entrepreneurs with an interesting idea has become democratised through crowdfunding sites such as Kickstarter or peer-to-peer lending platforms such as Lending Club.
Manufacturing new products is also becoming easier, particularly in areas like clothing, where global supply chains have been shortened by digitisation. Using the internet, computer-aided design and 3D-printing and prototyping can accelerate the translation of designs into actual products ready to be shipped.
Inditex, the owner of clothing retailer Zara, has demonstrated particular success here in 'fast fashion', enabling it to offer much faster moving product lines. It can quickly reorder those lines which are most popular, or design new products which data insights tell them will sell well.
As consumer tastes have changed, smaller niche companies have been adept at spotting these changes before larger more established corporations. Often they are able to innovate in order to fill emerging gaps in the market, transforming these niches into mass markets where they might become a leading player. This has long been true in technology, where Amazon, Facebook and Google are powerful brands and everyday utilities that only came into existence over the last two decades. 
An example of these new consumer challengers is The Honest Company, established in 2012. The company was founded by Hollywood actress Jessica Alba in response to the difficulty she faced trying to find natural baby products which did not contain harsh chemicals. This followed her alarming discovery that the US Food & Drug Administration had banned less than a dozen chemicals for use in household products, compared with 1,300 chemicals banned by the EU. The Honest Company has now expanded into beauty and household products.
Private-label goods are also on the rise, tapping into consumers' desire for value for money and scepticism about whether the price premium charged by brands is justified by superior quality. The expansion of low-cost supermarkets Aldi and Lidl in countries such as the UK and the US is spearheading this: 90% of what they sell is private-label. There is significant scope for private-label to take a greater share of the US market where it represents just 15% of consumer packaged goods sales (compared with 51% in the UK).
Amazon has growing plans to sell consumer goods under its own labels (such as AmazonBasics, Mama Bear nappies and baby food, Happy Belly nut and seed snacks and Presto! laundry detergent and toilet paper), and its acquisition of Whole Foods Market stores indicates a desire to branch out into groceries. A recent Silicon Valley start-up, Brandless, aims to offer better no-brand products than the branded incumbents but for less money (in this case, $3 per item across more than 200 items).
A big reach without a big cost
The cost of getting in front of consumers is also falling dramatically thanks to online advertising via platforms such as Facebook, Instagram and YouTube. Start-ups can target advertisements at carefully segmented audiences online at a fraction of the cost of having to produce expensive television advertisements. In some cases a particularly catchy advert will be rapidly shared on social media (going viral) and dramatically increase viewership and brand awareness at no extra cost to the advertiser. 
Examples include Dollar Shave Club's punchy and irreverent first advert in 2012, produced for $4,500 but garnering 4.75 million views in its first three months. This propelled the start-up brand into the limelight and it quickly rose to be the number two razor blade vendor in the US after Gillette, prompting interest from Unilever which acquired Dollar Shave Club for a rumoured $1 billion in 2016. 
A key challenge is how to grab younger audiences' attention in a world of media-platform proliferation. Generation Z often flit between five different screens (smartphone, tablet, laptop, desktop and TV). You may be able to convey your message to them, but can you guarantee that they are listening?

Headlines a couple of years ago claimed that the attention span of the average member of Generation Z had shrunk to eight seconds — slightly less than the humble goldfish. While potentially alarming, this is not a sign of a youth bereft of any ability to concentrate, but rather the result of a generation being so overwhelmed by stimuli competing for their attention that they have to apply stringent filters to everything that comes before them. If they are not enticed within eight seconds they will move on to the next item. This is a cohort which for a large part of its life has had the ability to fast forward through advertisements. 
Influencer marketing has quickly gained ground in the age of social media through the advent of bloggers, and in particular vloggers (video bloggers), who have benefited from the rapid growth of YouTube, since the online video platform's foundation in 2005 (and acquisition by Google in 2006).
Probably the most successful vlogger so far, PewDiePie, has accumulated nearly 60 million subscribers and 15 billion views of his video blogs about video gaming. Closer to home Zoella, or Zoe Sugg, is one of the most successful British vloggers, focusing on beauty and fashion.
These video bloggers offer advertisers millennial and Generation Z audiences with targeted interests — for example video games, beauty products or fitness — and engage their audiences through humour, content, advice and recommendations.
Shop till you drop
There are many new ways to shop. Online ordering being the simplest — either through a brand's own website or through platforms, for example Net-a-Porter and Farfetch for clothing. There is a growing choice of subscription models that enable automatic reordering of previous purchases. For example, Amazon's Subscribe & Save service which offers a discount on subscriptions for multiple eligible products, or the aforementioned Honest Company and Dollar Shave Club.
This has the added advantage of ensuring that consumers don't run out of products that they might otherwise forget to re-order. Membership commerce models involve paying a fixed monthly fee and then being sent products which should be appealing based on previously stated preferences — Fabletics (athleisure clothing), Birchbox (beauty products), ShoeDazzle (shoes and bags for women), graze (healthy snacks) and the Craft Whisky Club are just a few examples.
A growing medium of purchase is via voice-activated digital assistants such as Amazon's Alexa. This may mean less choice compared to ordering from a web page with a dozen different options, and could help funnel consumers towards a company like Amazon's own private label offerings.
Read the next chapter of the report - How should brands respond?
Visit our Millennial Matters hub  View the full A brand new world report