Chart of the week: Investors see a bleak Brexit
UK sentiment near all-time lows.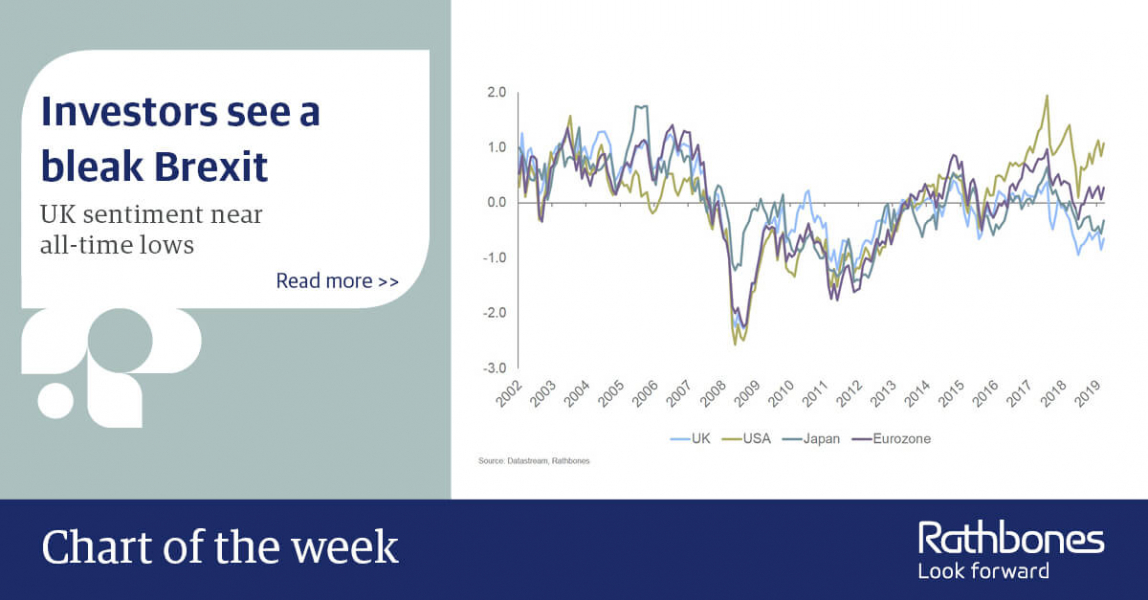 UK valuations suggest that equity investors see the bleakest of Brexit outcomes, which at least means further downside may be limited; some silver lining to this dark Brexit cloud. Fortunately, too, the UK stock market is not the UK economy and can provide a defensive basket of global companies. UK stocks are some of the least sensitive to the global economy among major equity markets. For now, our analysis shows that the extra compensation investors are demanding for the risk to future UK earnings remains near an all-time high. Read more on the latest developments at our dedicated Brexit Hub.