COVID takes a toll on women's finances
Educate and empower to level the playing field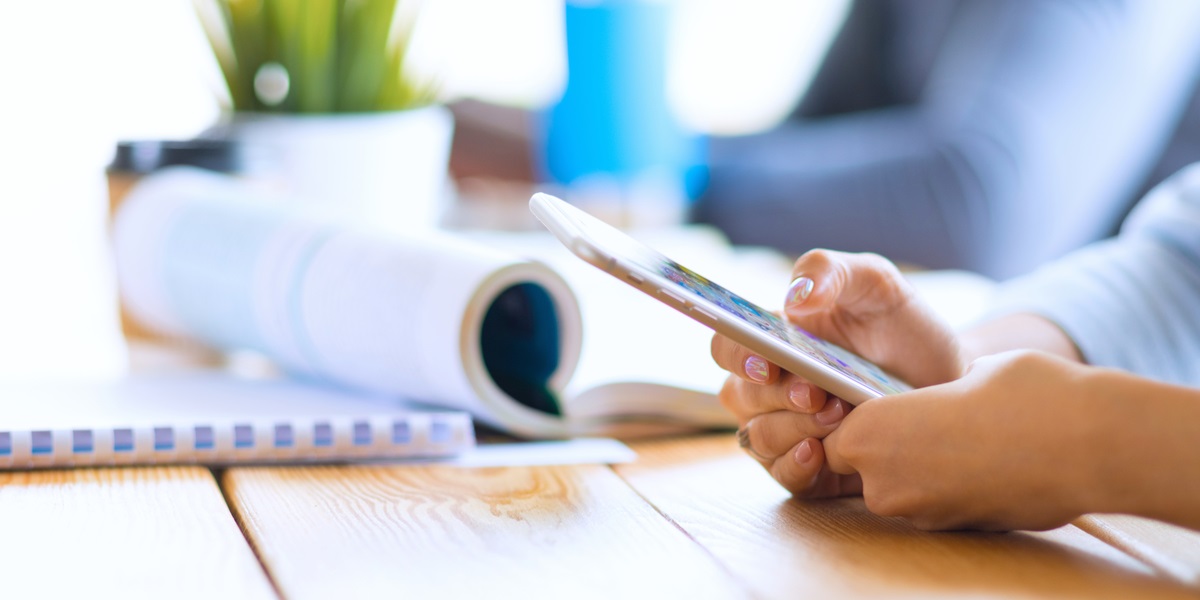 It may feel like we've had little control over our financial futures in the past year. Our businesses may have been forced to close, some people may have been obliged to take on debt and others may have had to replace paid work with unpaid childcare (or undertake childcare whilst in paid work). The repercussions of the global lockdowns have run far and wide, and women's finances and careers seem to have been disproportionally affected. But in a world that seems out of our control, learning about money and how to plan, save and invest effectively could allow us to regain some control of our financial futures.
The she-cession
The term 'she-cession' has featured in many recent headlines. It's a term which refers to the toll that COVID-19 has taken on women's finances and careers. According to a recent report from the think tank, the Centre for London, almost half of women surveyed (48%) reported a drop in disposable income last month, while 41% of men surveyed reported a fall in disposable income over the same period.
There could be several possible reasons behind this discrepancy. More women work in the informal economy (where job cuts have been heavier), women tend to earn less in the first place, and women are more likely to be burdened with unpaid care and domestic work. Female hiring has fallen and due to childcare commitments, women could easily end up working late into the night, potentially missing out on exposure gained through attending meetings and pitches during the day. Women also make up the majority of single-parent households and 62% of women have experienced increased stress or anxiety compared to 48% of men during the pandemic. These factors could unfairly impact women's futures for many years to come and slow down career progression and gender equality and diversity in the workplace. What can we do to protect ourselves?
Employer responsibility
There is increasing awareness of these issues that we are facing and it's up to employers and colleagues to take note of potential disadvantages. If women's commitments cannot be accommodated and women are forced to leave the workplace, they could personally suffer financial repercussions, but it will also result in less diverse workplaces which isn't a good commercial outcome. The decisions companies and colleagues make today could have long-term impacts on gender and pay equality in the workplace.
The accidental saver
Potentially expensive financial surprises are never far away, although the past year has thrown up more than most. The only way to survive financial uncertainty is to be prepared, and that means savings. All this extra time at home may have led to a drop in disposable income for both men and women but it has also meant that we've spent a lot less on meals out, holidays and commuting. This has meant that some have been spending less and saving more.
The economic disarray many have experienced has also made us more cautious and more aware of the need to save for emergencies. This attitude has further contributed to a rise in household savings and one of the few financial positives to come out of the lockdowns is the rise of the accidental saver. According to a report by financial consultancy, LCP, six million people have seen their bank balances benefit from fewer outgoings. These boosted savings accounts will serve as good protection for any future financial uncertainty, but not enough of us know how best to save our money.
Taking control
A boosted bank balance is definitely a positive but as it doesn't look like our all-time low interest rates will rise anytime soon, any money in a cash bank account is going to suffer the eroding impacts of inflation. We need to find another home for our savings.
According to UBS's Own Your Worth survey of 3,000 women in 2020, half of married women still let their spouses take the lead on long-term financial decisions which possibly means that not enough women are experienced and therefore confident investors. Not only do women tend to have lower savings (possibly for all the reasons listed above), but they tend to keep their savings in cash so ultimately end up with even smaller savings pots than their male counterparts. By opening an investment portfolio and transferring savings out of cash, women can reap the benefits of long-term compound interest and any upward market movements, far outstripping the returns on cash. Although please note that investing comes with risk and you could get back less than you invest.
Women's lack of confidence and knowledge could represent a barrier to them taking these important first steps. So, what are the steps to engaging with a financial plan?
Create a spending budget and work out if you have any excess income
Invest a bit of time into yourself. Read a good financial book, watch or stream a few financial programmes and webinars, or listen radio programmes such as Radio 4's Moneybox
Plan your financial future, including emergencies and your retirement
Create a cash buffer for these emergencies. This could cover three to six months' expenditure, but you may prefer to have more
Are you protected? Insurance is overlooked all too often, yet it is crucial for the foundations of a financial plan
Finally, speak to a financial planner. They can help you see what, if anything, you are missing
Any extra cash savings will allow you to take control of your finances and engage with investing. Plans don't fail – there is generally a failure to plan.