On the same day that the UK's largest asset manager, Legal & General, expanded its climate impact pledge, exerting greater pressure on companies to reduce greenhouse gas emissions,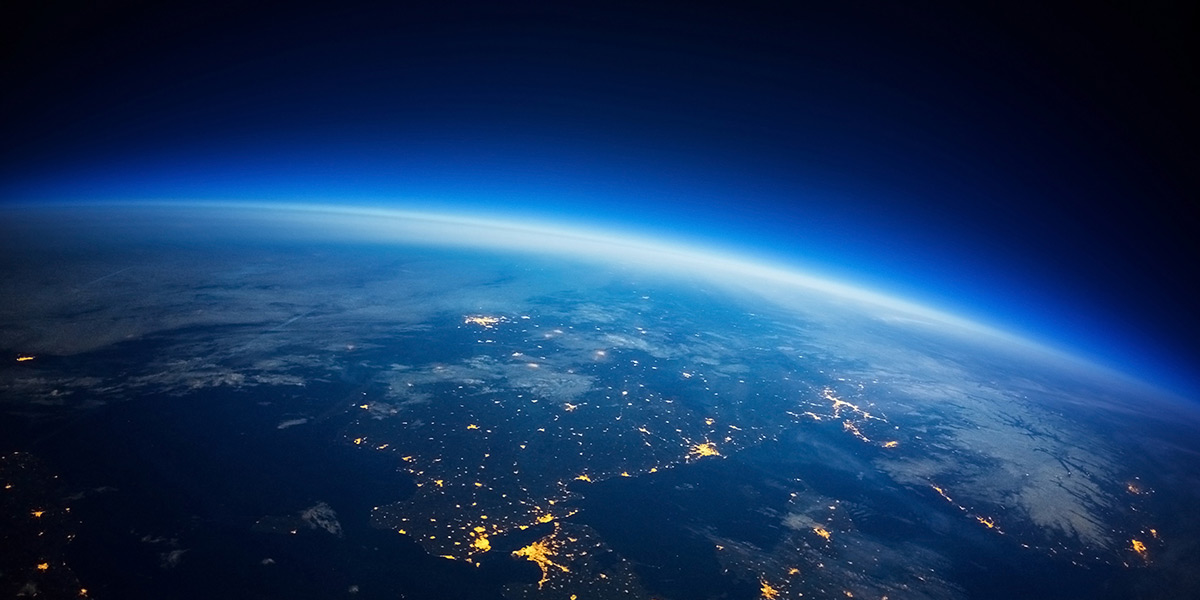 Rathbones' second webinar of the Earth Convention series with 5x15, assessed the growing influence of global finance on the transition to cleaner energy. Panel chair Baroness Rosie Boycott was joined by renowned environmental campaigner Sir Jonathon Porritt, environmental lawyer Farhana Yamin, Mike Berners-Lee, sustainability professor at Lancaster University and Matt Crossman, stewardship director at Rathbones.
Jonathon Porritt – Co-founder of Forum for the future, campaigner, writer and commentator on sustainable development
Jonathon Porritt began by emphasising that the next decade represents our last opportunity to make a meaningful impact on climate change; the pace of change required to reduce global emissions by 7% per annum to 2030 is extraordinary. There has, however, been a marked 'quickening' in our responses to climate-induced planetary phenomena, driven primarily by the actions of businesses and civil society. That quickening is also evidenced in the investment community with more people looking to redirect capital flows and generate sustainable outcomes.
Due to the scale of investment required, the transition to a world of renewable energy and storage efficiency represents an unprecedented business opportunity. Divestment from fossil fuel stocks has already released a staggering amount of investment capital – around 16% of global holdings – but it's important to emphasise the positive opportunities of investment redirection beside the negative implications of withdrawal. More individuals, institutions and investor coalitions are making responsible investment decisions, but there are positive signals too from the energy sector. For example, in August, BP CEO Bernard Looney announced an ambitious plan to invest around $5 billion a year in renewables by 2030 and cut oil and gas production by 40%.
While there's small appetite for accelerated climate action among politicians, financial drivers offer genuine hope. However, with banks still investing trillions in fossil fuel assets, it's vital we maintain pressure on financial institutions to act responsibly.
Farhana Yamin – environmental lawyer, public speaker and climate activist
Farhana Yamin framed the effects of global capitalism in terms of the story of European expansion in the New World. The voyage of the Mayflower in 1620 set in motion a reshaping of the social, political, and natural worlds which in turn engendered genocide, ecocide, and the destructive appropriation of wealth. The economic system that evolved has created conditions for climate chaos to leave the world on the brink of social and ecological disintegration.
Social justice and environmental wellbeing requires economic systems to improve at a faster rate and address inequalities. How can we redirect capital to combat obesity when billions are malnourished? How can we expect to meet climate targets when the bulk of global capital still seeks to maximise profit? Too few governments, companies, and institutions have committed to the Paris Agreement's net-zero targets for 2050, so it's incredibly important to emphasise the systemic changes needed over the next decade to accelerate the phasing out of emissions. We also need to revise our climate change vocabulary to stress the importance of restoration and reparation alongside the science of prevention.
Climate change is an observable reality. A kinder, more compassionate economic system must evolve quickly from its expansionist origins if we hope to alter the course we're on.
Matt Crossman – Stewardship director, Rathbones
For Matt Crossman, there are some positives to take away from a challenging year. Banks pledging to cut emissions, oil giants committing to reduced fossil fuel production and China announcing nationwide net-zero carbon targets are all reflective of an increased global appetite for sustainable outcomes and cleaner energy solutions. Finance has a huge role to play in influencing and supporting even greater efforts, be it through the enhancement of environmental, social, and governance (ESG) investment credentials, or the exercising of corporate voting power to advocate for change. With climate action at the heart of many of the UN's Sustainable Development Goals, it will require a greater mobilisation of global finance to find the $2-4 trillion needed annually between now and 2030 to achieve them.
In the past, the main impediment to finance was the assumption of a downside – that investing sustainably meant having to reduce performance expectations. We now have a decade of performance data that suggests otherwise. Consistent investor engagement too has demonstrated its worth. Where engagement has influenced big business to change, it's also compelled them to lead and understand that leadership is key to remaining viable in the coming years. As for the future development of green finance, in recent days we've seen investors with £10 trillion in collective assets call for the UK to issue a Green+ Gilt to support climate action and underpin post-Covid social and economic recovery.
Mike Berners-Lee – Professor and fellow of the Institute for Social Futures at Lancaster University and director of Small World Consulting 
Over the last couple of years, Mike Berners-Lee has seen how a wider understanding of climate science and its relation to multiple systemic failings has prompted an encouraging upturn in global responses. Increasingly, people are questioning our relationships with technology and asking how we might rework economic and political systems to address inequalities. The world is finally waking up.
Fundamentally for the future of business, it's no longer acceptable for companies to exist and operate primarily for profit. Asset managers and investors need new assessment strategies to gauge the extent to which a company can claim to represent society's best interests and support global systemic change. Companies can make profits and maximise social value, but it may require them to rethink the definition of value. The consideration of social and environmental impacts in particular will be key to any company's future survival in a transitioning world.
Read Matt Crossman's Planet Paper: Changing the planet explaining why he firmly believes we can make the world a better place through our investments, and how best to do it.
You can watch the first two talks from the Earth Convention and register for our next event on 18 November Consumers: manufacturing, fast fashion and plastics.