Dealing with a load of rubbish
The government wants us to recycle two-thirds of household waste by 2035, but more and more countries are refusing our refuse. What are we going to do with it all?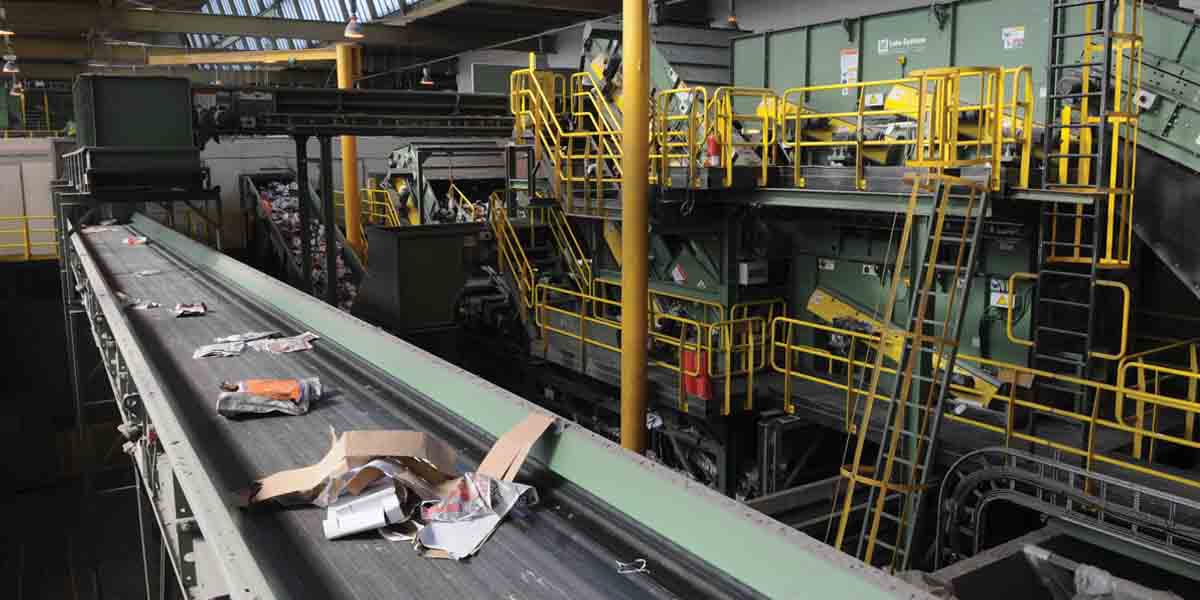 Nick Swales, Investment Director, Rathbones
Waste disposal has been an issue for humans since ancient times. Archaeologists have found rubbish tips dating as far back as 3000 BC in Crete. 'Middens', as they are called, offer valuable glimpses into patterns of human behaviour from the distant past.
Our modern middens are landfill tips. In the UK landfill use became ubiquitous after the 1848 Public Health Act, which legislated for the removal of all rubbish from homes and streets. London's 'pea-souper' fog of 1952 instigated the 1956 Clean Air Act, which sought to control emissions from domestic and industrial incineration.
For a while this model worked, but we threw away more as we became more affluent — and the landfill sites filled up. In 2017 it was estimated that under seven years' worth of non-hazardous landfill capacity remained in Britain.
The UK uses a range of waste strategies — prevention, reuse, recycling, recovery and, finally, disposal. Our shrinking landfill capacity places extra demand on other elements of this hierarchy, and its decline has been faster than alternative waste-management strategies have been able to compensate for. We have what experts call a 'waste capacity gap'. Can we recycle our way out of this problem?
Mixed rules
"In 2018 there were 39 different sets of rules across Britain relating to which plastics could and could not be recycled, depending on the local authority."
A good starting point would be to encourage people to separate more rubbish that can be recycled within the household. It might help if we all worked to the same guidelines. In 2018, for instance, there were 39 different sets of rules across Britain relating to which plastics could and could not be recycled, depending on the local authority.
Look at any plastic container and you should find a triangle with a number in it. This is the plastic's 'resin code', an identifier of its composition. As a rule of thumb, lower numbers have a higher likelihood of being recycled. If your council recycles multiple types of plastic you may be able to put mixed plastics into your recycling. If not then you risk contaminating the plastic that can be recycled, condemning it to landfill or incineration instead.
Although the 'Blue Planet effect' has led to a genuine sense of a plastics emergency, local differences in facilities, guidance and infrastructure can exacerbate confusion — risking apathy and scepticism. Environmental charity Greenpeace has warned: "If we want people to do more and better recycling then we need to simplify this confusing patchwork of different rules."
Pick of the litter
There are a number of ways of recycling waste. Open-loop recycling refers to the technique of turning one product into another. This sounds attractive, but the difficulty is that it can sometimes degrade or 'downcycle' the raw material to a point where it effectively creates another single-use product that cannot be recycled and ends up in landfill anyway. For example, your plastic bottles can be used to make insulating fibre for sleeping bags, ski jackets or even fleeces — none of which can be recycled again.
Closed-loop recycling turns the used product back into the original product. A glass bottle, for instance, retains its integrity no matter how often it is recycled, so it can enter a closed-loop of continual use and reuse. Aluminium cans can also be recycled without degrading, as can some plastics.

Where there's muck there's brass?
From the kerb, your mixed recycling travels to a Materials Recycling Facility (MRF). There it is subject to myriad sorting processes. Recycling travels over conveyor belts, separated perhaps by magnets (for steel and aluminium cans), weight or even infra-red (to distinguish the types of plastic present). Staff stand by to remove contaminants such as dirty nappies before the separated waste is then transported for recycling. But where does it go?
Approximately two-thirds of the UK's plastic waste is sent to other countries. China once took much of it off our hands. It had a wealth of cheap labour that could profitably refashion scrap plastic into sandals, phones, bottles and other products. Often this waste plastic was of a higher quality than that available domestically, so ships carrying manufactured goods from China to the West would be returned full of recyclable rubbish.
But in 2018 China stopped importing plastic waste that was less than 99.5% pure — a standard the UK's exports were not always meeting. Much like your local council, China was effectively asking us to ensure we were putting the right sort of plastic out for recycling. Although other Asian countries continue to accept exports, trade is choppy. Malaysia also now restricts imports on the grounds of quality. Where countries themselves lack the capacity to recycle our waste, there is a very real risk that our domestic recycling is simply incinerated overseas.
Some feared that Brexit might result in less waste being sent to the EU, which accounted for over 10% of our waste exports in 2017. One North-East textile company has reported a halt to exports of second-hand clothing due to the threat of rules-of-origin tariffs — the clothes having originally been made in China. The longer-term impact remains to be seen.
Closing the loop
Diminishing landfill capacity, inconsistent local recycling outcomes and tightening international waste exports all beg the question of what will happen to our rubbish in future and what we can do to help. After decades of others taking out our trash, is it time to recycle some old-fashioned ideas and look closer to home?
Scavenging was banned in the 19th century, but in the 21st century it has gone digital. Traders now scour websites such as Freecycle and Gumtree for furniture to upcycle and sell at a profit on sites such as Etsy. Organisations including Greenpeace and the British Heart Foundation encourage donations of furniture and upcycling as part of the 'Reuse Revolution'. Homelessness charity Emmaus provides upcycling workshops to offer 'companions' a chance to learn new skills and breathe new life into old furniture, saving more than 12,000 tonnes of goods from landfill in 2017-2018.
Returning our used bottles to the shop for a few pennies will make many nostalgic. The government plans to roll out a Deposit Return Scheme (DRS) across the UK in 2023. Scotland already has plans to implement a DRS in 2022, with a 20p surcharge added to single-use drinks containers that can be claimed back at new 'reverse vending machines' across the country. This will complement rather than replace kerbside recycling, with the aim of capturing more plastic and aluminium and recycling it properly first time.
Another old favourite returning is the 'milkman'. The pandemic meant one business, Milk & More, signed up more customers in the first eight months of the year than in the whole of 2019. As its name suggests, it delivers far more than milk to the doorstep. It carries 200 items, nearly all in reusable, recyclable or compostable packaging, including a new range of cleaning products such as laundry detergent in refillable glass bottles.
"Diminishing landfill capacity, inconsistent local recycling outcomes and tightening international waste exports all beg the question of what will happen to our rubbish in future."
Meanwhile, working in partnership with Tesco, online grocery store Loop allows you to shop for zero-waste versions of popular and branded household goods in attractive reusable packaging. Each container is made of durable material resilient enough to be reused at least 10 times. You return the packaging to the store after use in a tote bag that is picked up with your next weekly shop delivery. This reduces the production of plastic and means you know exactly where your packaging waste ends up — cleaned, refilled and back on your doorstep.
Public health crises in the 19th and 20th centuries led to our rubbish being taken from us and even traded overseas. The current pandemic may mark the advent of another refuse revolution. The loop is closing, and responsibility for our rubbish is coming home.