Do turkeys vote for Christmas?
Misinformation is rampant ahead of the UK election, as if things weren't chaotic enough. Multi-Asset Portfolio Fund manager Will McIntosh-Whyte worries about what plans the politicians may be hiding and how markets will react to the eventual result.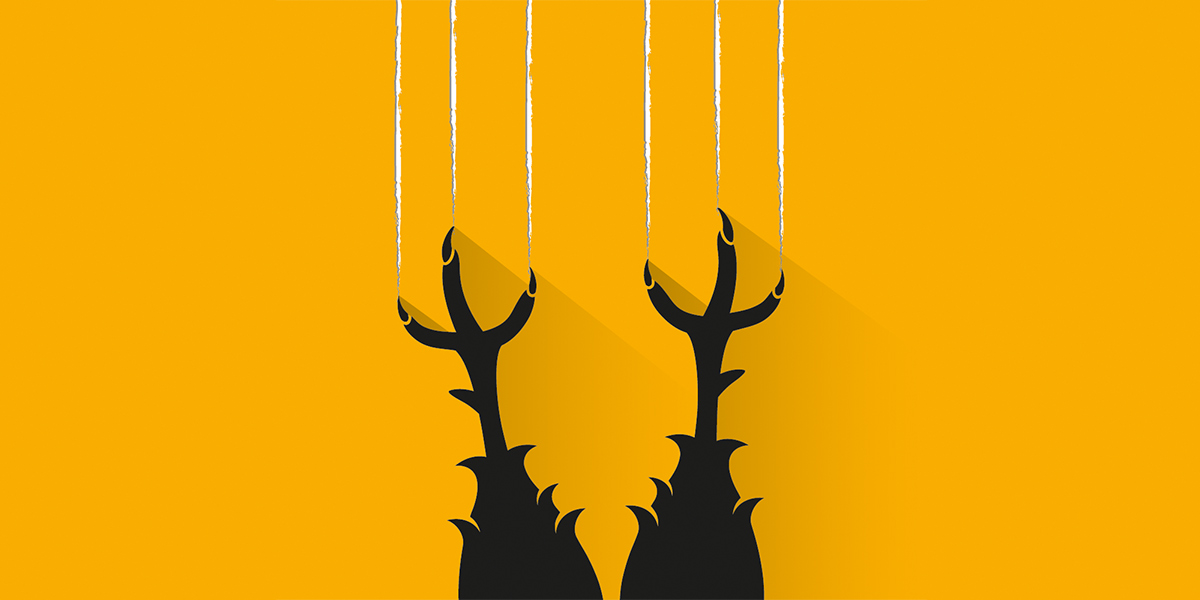 Two Brexit deadlines have come and gone in 2019. The year also provided three failed Brexit parties – two of them were shindigs organised by my stepfather in his local pub. The other by Nigel Farage – who's also partial to a pint. Maybe they'll both be celebrating come 31 January…
So will 2020 make it third time lucky for my stepdad?! As we face the Brexit endgame (or at least the end of the beginning), the election circus – full of clowns, contortionists, tightrope walkers and loosely trained animals – has come to town just in time for Christmas. Headlines fill the newspapers as parties deliver their manifestos, and rivals lambast their plans for being ludicrous, uncosted or downright lies. Boris Johnson has found £6 billion from foregoing a tax cut he never made, the Liberal Democrats point to a £50bn 'Remain Bonus', and the Conservatives currently have Labour's spending plans costed at over £1 trillion. It's ironic how concerned many people are about meddling from 'foreign powers', when we have plenty of disinformation generated on home soil!
With a December election, the phrase, "turkeys don't vote for Christmas" keeps popping up in my mind. Yet I can't help but think that if you invite a turkey round for Christmas, they'd probably come! "There'll be lots of drinking, presents, games, films and eating all day … Any dietary requirements? … Oh no worries, there'll be a nut loaf … Great, see you then!" Sadly for the turkey, it faces an informational disadvantage. By omitting one key fact, I am fairly certain the turkey would be beating a path to your door on Christmas Day. And no I'm not saying UK voters are turkeys, but I think they may be at a similar informational disadvantage to our metaphorical fowl.
With all of the circus clamour ahead of the election, it is, of course, difficult to predict a result. The polls point to a Conservative majority, but we have all learnt our lessons there. Often it's better to watch the bookies, who have more skin in the game: they too currently indicate the same as the pollsters. And now with Nigel Farage confirming that the Brexit Party will not contest Conservative seats, it seems to point to a victory for BoJo. However, a week is a long time in politics, never mind a month. We must also be careful of the London bubble – Londoners, City workers and politicians often make the mistake of assuming their views are shared by the rest of the nation (see 2016). Interestingly this time it feels the City is much warier of the polls, and many commentators are forecasting a hung parliament. This caution has reflected in sterling, which hasn't materially moved since the election was announced.
If we do see a Conservative majority, sterling should strengthen further because you should expect an orderly Brexit (i.e. the oven-ready deal) and the threat of a Jeremy Corbyn-led government would be removed. Equally, tax cuts, higher public spending and a generally pro-growth agenda would be good for the economy, but may see gilt yields move higher as a result of this fiscal splurge. Under Jezza, those gilt yields are likely to go even higher and sterling materially lower due to perceived fiscal imprudence and anti-business agenda. A hung Parliament would likely push yields and the pound lower because the it fails to produce the certain way forward that investors (and the public generally) crave.
Our Multi-Asset Portfolio Funds have been positioned for sterling strength for some time, and will stay that way heading into the election, given our broad expectation of a Conservative victory. That means we have hedged our euros, Australian dollars and a chunk of US dollars. We have also edged up our exposure to UK markets on the basis that valuations look interesting and any kind of clarity is likely to bring flows back to our shores as global investors reduce or close their underweight positions. But we are not counting our turkeys, and so are keeping some dollar and yen assets unhedged in recognition that stranger things have happened. Another hung Parliament or Corbyn majority/alliance could see sterling retest the 34-year lows of August. And, of course, Mr Johnson's Brexit deal would only be stage one. Plenty of uncertainty would linger, especially around how any final relationship would look. So we would probably be cutting our US dollar hedges into meaningful sterling strength.
As for Christmas itself: full disclosure, my family eats curry on Christmas day, so the turkey can along come too.