Embracing responsible capitalism and moving away from a 'profit is everything' philosophy can address both issues of inequality in society and improve financial returns for investors.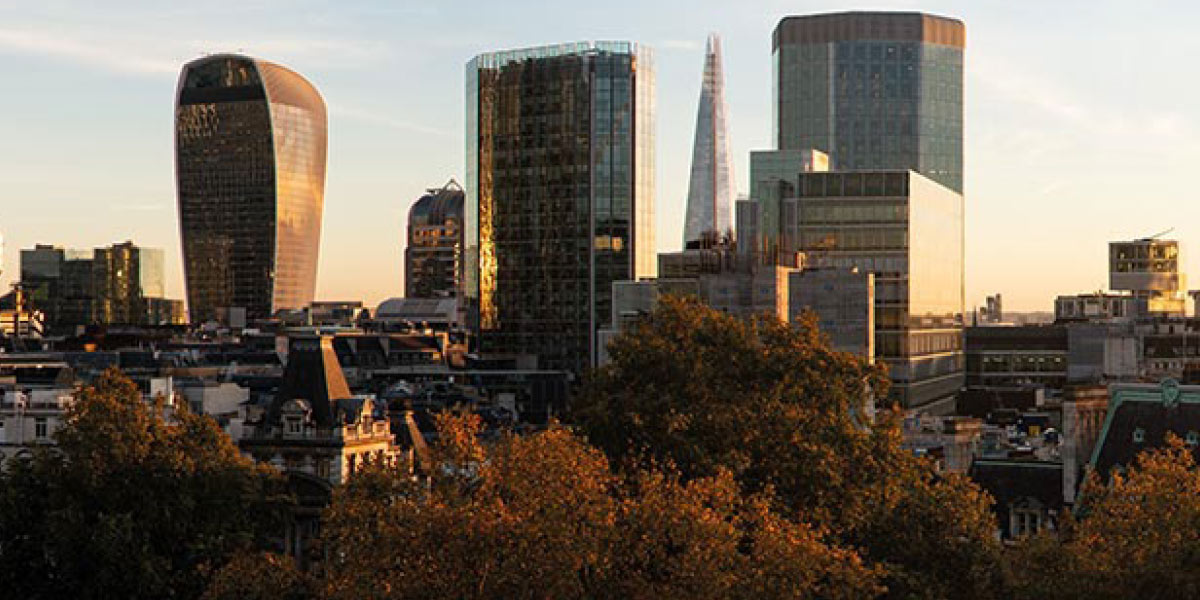 Despite the recent economic and financial turmoil caused by the coronavirus pandemic, on the face of it, free market capitalism in its current form appears to be alive and well, delivering profits for shareholders and sustaining the global economy.
Yet it's also clear that, even over the long term, there are sections of society that don't get to share many of the benefits of capitalism and may even be paying a price for it, whether they be employees, customers or those in disadvantaged circumstances. 
Social inequality and the wealth gap between rich and poor appear to have grown in recent years, particularly since the economic downturn of 2008. The proportion of wealth owned by the top 1% is rising across the developed world. And now, the most vulnerable in society face not only the threat of an uncertain financial future, but of a global health crisis.
In the wake of the pandemic, there is, arguably, an even greater need to consider the fundamental role of business in society and the merits of the particular form of capitalism that has taken hold since the 1970s.
At the same time, the global problems that captured the public imagination pre-COVID – climate change in particular – are not going away and continue to highlight the need for systemic reform of the global economic system. This year marks the start of the decade in which the UN's Sustainable Development Goals (SDGs) will be met or missed. If the unprecedented government stimulus packages around the world in response to the pandemic are to help build a more resilient global economy, they must align with the SDGs.
So, is the system already broken? In our view, capitalism per se isn't necessarily the source of these problems and should, in fact, be part of the solution if pursued responsibly – that is, helping to reduce social inequalities while generating improved financial performance and better returns for investors.
Lessons from history
The idea of responsible capitalism isn't a new concept – if we look back at the origins of capitalism, we see it has its roots in a social contract with a sense of purpose. 
Prior to the 17th century, many of the earliest companies were more akin to social enterprises, with corporate entity status for example granted to religious institutions looking to create long-term improvements in society. But this benign sense of purpose increasingly evolved into a more commercial, profit-focused one as time progressed. 
Until the passing of the Limited Liability Act in 1855, individuals involved with UK businesses took all the risk themselves – but this piece of legislation changed things radically by reducing the risks associated with starting a business, and capitalism began to rapidly reshape the world.
Historically, capitalism has, of course, shown it can deliver positive social developments at a scale that no other system has been able to match. For example, thanks to huge investments in hygiene and public health infrastructure made possible through capitalism, life expectancy has increased massively. In 1800, the average life expectancy around the world was 38. Today it's 72.
The same economic forces and ambition are now needed to find effective solutions to the current health crisis.
Short-term focus
To some extent free market capitalism has been a victim of its own success, because the system that enables the risk-free pooling of capital for social good also enables short-termism to flourish.
Since the late 1970s, this system has increasingly tended to pursue the short-term goal of annual profit growth as its measure of success, while factors unrelated to maximising profit have often been ignored.
By effectively reducing everything to a series of numbers, short-termism jeopardises the long-term sustainability of the company profits that our society needs to grow and protect its wealth, now and in the future. 
These shortcomings have also driven negative attitudes towards capitalism. In a recent survey, for example, just 24% of Londoners said they identified as capitalist. Across the UK, there is no age group in which a majority of people identifies itself as capitalist.
This apparent unpopularity is fuelled  by increasing wealth-gap inequalities since the 1970s, but more importantly by falling living standards, which since 2008 have seen their most dramatic fall since records began 150 years ago.
Need for change 
All of this means there is a growing demand for more responsible capitalism, with a social contract between business, governments and consumers, working together for the maximum long-term benefit of all.
The banners at the recent Extinction Rebellion protests calling for "system change, not climate change" are just one of the more visible signs of these changing attitudes. 
A substantial body of research shows that strong corporate environmental, social and governance (ESG) policies often go hand in hand with good financial performance. Some of the most thorough studies suggest that companies that rank highly in corporate social responsibility attract an annual return premium as a result.
The evidence is clear: responsible capitalism is often associated with higher returns on capital, lower cost of capital and better share price returns.
In its more responsible form, taking long-term goals into account and with a clear connection to societal purpose, capitalism still has the potential to drive shared human success within our planetary boundaries like no other system.
Where it can demonstrate a sense of responsibility and shareholders can be encouraged to act with a view to the longer term, capitalism clearly has a more sustainable future. 
Solving major societal problems and generating investment returns have always been intimately linked – responsibly investing in firms with a strong social purpose can deliver benefits to society, as well as maximising returns to shareholders. 
But the pandemic has provided an opportunity of historic proportions to rethink the world economic order in a way that allows the solutions for society and investors of the future to be one and the same. Global governments have a unique window in which to not only get economies moving again but to deliver on audacious global goals. In this way, COVID-19 could prove the catalyst for a new approach to truly sustainable economic development. 
Playing a part
For investors, including charities, and their advisers this can mean incorporating ESG considerations into investment portfolios, while demanding better data and non-financial disclosures from companies and governments. It means questioning short-term thinking and the very meaning of 'maximising shareholder value'.
For our part, at Rathbones we are actively striving to influence corporate behaviour towards more sustainable outcomes, having recognised the importance of responsible capitalism more than two decades ago, when we began managing ethical and sustainable portfolios in earnest in 1997. 
There is clearly further to go, but we are committed to playing our part in promoting responsible capitalism and see this as a crucial part of how we support our clients, many of whom have endowments with infinite time horizons. 
We've made significant progress in the past 10 years and will continue to embed the principles of responsible capitalism into our investment approach.
You can find more on the subject of responsible capitalism at our dedicated hub: rathbones.com/responsible-capitalism.