The economics of rock and roll
Modern recording technology and digital streaming have changed the economics of the music industry. Have they made it easier or harder to become a wealthy pop star?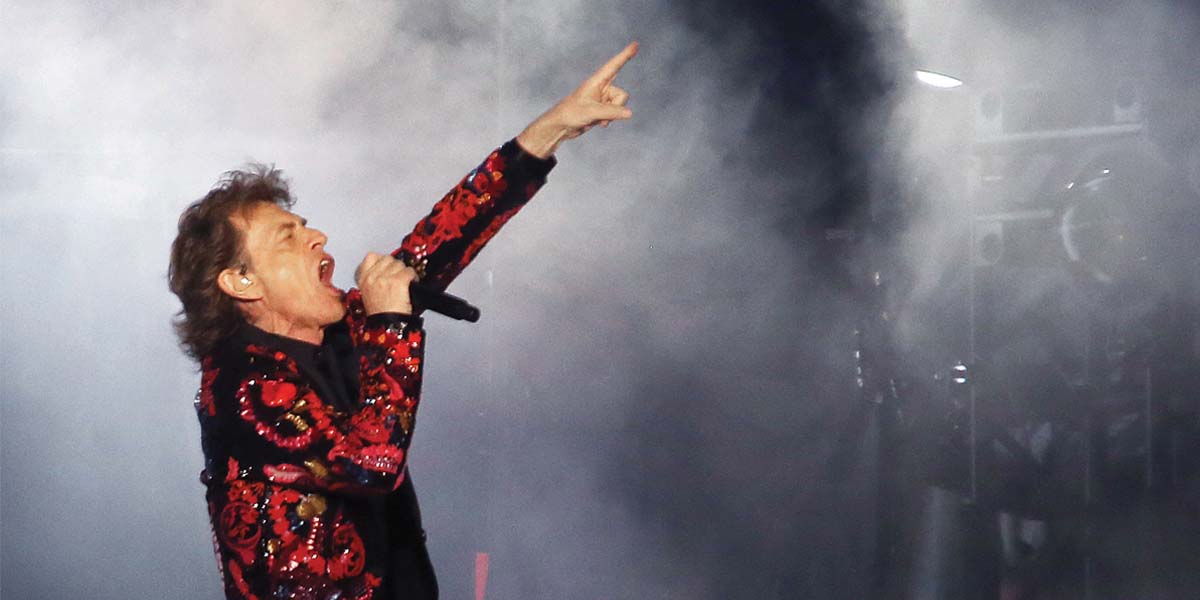 Article by, Nick Cliffe, Investment Manager, Rathbones
Beatles manager Brian Epstein could have taught today's music stars a thing or two about marketing. It is 60 years since he first heard the Fab Four play, but the strategies he deployed to turn them into global superstars still resonate. Everything from the band's iconic suits and haircuts to their use of the latest technology — the transistor radio — was about building a brand.
It is a reminder of something that has always been true of the music business: the road to fame and fortune might start with a catchy tune, but becoming a rock-and-roll star is ultimately a sales job.
"The big question has always been 'How do you rise above the noise?'," says Keith Ames, head of PR at the Musicians' Union, which represents more than 30,000 musicians in the UK.
"Affordable and easy-to-use technology can turn your back bedroom into a recording studio capable of producing a near-professional sound."
The trouble is that in today's marketplace there is much more of that noise competing for attention. There was a time when only those artists who caught the eye of a label got to make a record — studio time was out of reach for everyone else. Now affordable and easy-to-use technology can turn your back bedroom into a recording studio capable of producing a near-professional sound.
Distribution is easy, too: the big streaming services — Spotify, Apple Music and their peers — typically allow anyone to post their tracks for others to consume. YouTube is another possibility. So is social media, particularly in the age of TikTok.
Creative democracy
The democratisation of the creative process is to be welcomed, of course, but it is a tough way to earn a living. The economics of streaming simply do not stack up for most people, warns Helienne Lindvall, a director of the Ivors Academy, one of the largest professional associations of music writers in Europe.
"Most musicians aren't going to be able to rely on streaming sales," says Lindvall, a professional musician in her own right. "Even a fanbase of 5,000 to 10,000 isn't going to be enough. A song that's streamed a million times is probably going to make the singer around £3,000 and earn the writer only £500."
The problem is the fees paid by streaming services. The explosion of streaming has been remarkable — Goldman Sachs research suggests nearly one in five people in developed markets streamed music on their phone or a similar device in 2018 and that this will rise to more than one in three by 2030.

That should help the music industry double its revenues. But individual artists do not earn much when a fan streams their music — less than half a cent on some of the most popular services.
The big streaming services change their royalty models fairly frequently, and what artists earn depends on a variety of factors. Music streamed by premium users may command higher rates, and rates are higher in certain territories. Independent research suggests an artist's song would have to be streamed more than 200 times to generate $1 of revenue; even then the cash might have to be shared with other contributors who have a stake in the song.
The biggest stars do make decent money from streaming. Billboard's charts show that Canadian rapper Drake made $12.1 million last year. American rapper Post Malone and American singer-songwriter Taylor Swift earned $11.3 million and $8.3 million respectively. But many well-known music stars are earning far less — and for musicians just starting out the numbers look horrible.
"It's ironic," says Tom Kiehl, deputy CEO of UK Music, the industry trade body. "It has never been easier to put your music out there for people to listen to. But the challenge is making money from that music."
The songwriting on the wall
Many established musicians have found a solution — selling the rights to their music. In December 2020 Bob Dylan agreed a $300 million deal with Universal Music, which acquired the rights to his entire catalogue of 600 songs, including classics such as Blowin' in the Wind and Knockin' on Heaven's Door.
Other artists are following suit. Barry Manilow, Blondie, Chrissie Hynde, Dave Stewart of the Eurythmics, the Killers and Imagine Dragons have all done similar deals. In all, according to MIDiA Research, rights acquirers have spent $4 billion on the back catalogues of music stars. For the buyers this is an alternative investment — they are purchasing a stream of income that should be unaffected by swings in traditional financial markets.
For the stars it is a chance to cash in future sales of their music for money upfront. And this may be crucial for those who do not expect to benefit from the rise of streaming. The Bob Dylan deal prompted David Crosby, of Crosby, Stills and Nash, to admit he was selling his rights. He tweeted: "I can't work… and streaming stole my record money… I have a family and a mortgage and I have to take care of them so it's my only option."
Up-and-coming stars, of course, do not have any rights to sell. They must explore other routes to building an audience and making a living. Might live music — at least in the post-COVID-19 world — be an answer?
Life on the road
At the top end of the industry, certainly, live music is big business. In last year's Billboard chart of the top-earning music stars — reflecting the pre-pandemic industry — the Rolling Stones had made more money than anyone else over the previous 12 months. Of the $65 million they earned, $60.5 million came from touring, against just $3.7 million from record sales and revenues from streaming. Ariana Grande, number two on the chart, earned $44.3 million, and three quarters of that came from touring.
For most bands, however, life on the road is likely to be less profitable. "The big money in live music is going to the legacy artists," says Lindvall. "Many bands struggle to break even when touring, and it's certainly not glamorous. They're sleeping on the bus or asking if anyone in the audience might put them up for the night."
All of which brings us back to the sales job — and young artists are going to need to do it for themselves. "You rehearse, you develop live material, and you gig," says Ames. "The gold dust used to be getting that record contract, because your label would then take charge of promoting you to help you break through. Today the labels expect you to promote yourself — they may not even take you on unless you can show you have an audience."
"Many bands struggle to break even when touring. They're sleeping on the bus or asking if anyone in the audience might put them up for the night."
That means being savvy about marketing, building an image that works visually as well as audibly and developing a social media strategy. "The artists we see breaking through are often more entrepreneurial," says Kiehl.
And success is certainly possible. Among British contemporary stars, according to last year's Sunday Times Rich List, Ed Sheeran is worth £200 million, while Adele has £150 million to her name.
Both artists are examples of what it takes to succeed in the music business. Sheeran had a number-one hit on the digital song charts before signing a record deal. Adele got her first deal after making a three-song demo for a class project that a friend posted on MySpace, where it caught the attention of XL Recordings. These are talented stars who have burned even brighter in the social media age.
Nevertheless, the music business is bound to remain polarised, with only a tiny number of artists making the big time. Research from UK Music suggests there are around 140,000 full-time equivalent music creators active in the UK today — they earn an average annual salary of just £23,000, well below the national average of around £29,800. Like every generation of musician before them, many of these artists will be earning a living from other jobs while waiting for their big moment.
That moment may come at the most unexpected time and happen to the most unexpected artists. Nathan Evans, a 26-year-old postman, announced earlier this year that he was quitting his job to pursue a career in music after the sea shanties he posts on social media clocked up 7.5 million views. Evans concedes he may have to return to the Royal Mail if this success proves unsustainable — but he felt he had to go for it.
Welcome to the economics of 21st-century rock and roll. Andy Warhol's observation that "everyone will be famous for 15 minutes" has never felt more prescient; the challenge for young artists is making that 15 minutes happen in the first place and then converting short-term success into something more enduring — and financially rewarding.
This article has been taken from 'Rathbones Review Summer 2021' read the full publication here.