Giving evidence on the Modern Slavery Bill
Rathbone Greenbank Investments recently gave evidence to the Parliamentary Joint Committee on the draft Modern Slavery bill, as part of their ongoing engagement with social and environmental issues.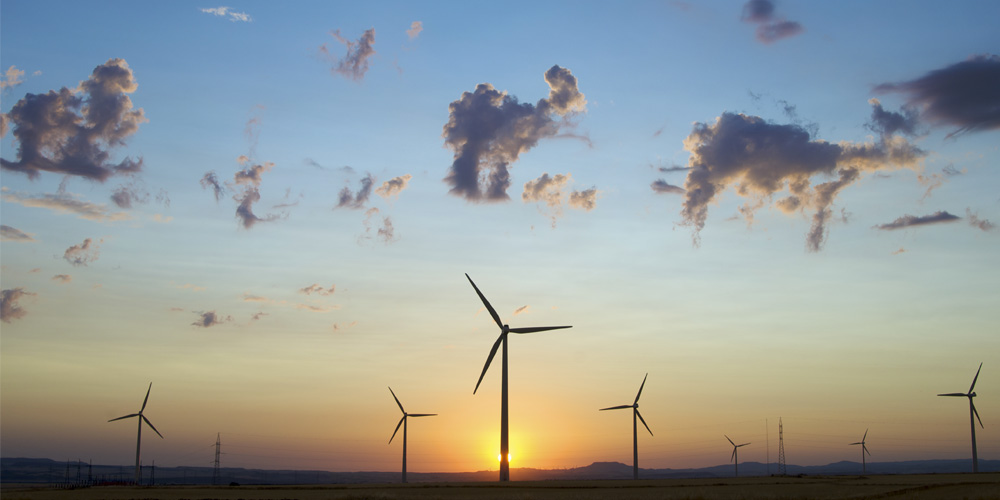 By Matt Crossman, Ethical Researcher at Rathbone Greenbank Investments
Rathbones traces its history back to 1742. Sadly, many of the social issues that one of our nineteenth century leaders William Rathbone IV campaigned against remain with us – notably slavery, conflict and social depravation.
The international slave trade he observed was abolished, but the issue of forced labour continues to this day and remains a significant risk for business. Men and women are no longer officially traded as goods, but situations of trafficked or otherwise compelled labour persist globally. This 'modern slavery' was the subject of landmark research by the WalkFree foundation published in 2013 which estimated there to be some 29.8 million people working under such conditions across the globe. More than three quarters of these individuals are located in just ten countries.
Despite the best efforts of governments and international policy makers, modern slavery and human trafficking remain pervasive issues for global business. In 2013 the world was shocked by the suffering of employees in the Rana Plaza building collapse and the plight of migrant workers employed in the construction of facilities for the 2022 FIFA World Cup in Quatar.
Whilst the official slave trade has long been eradicated, we have developed a global economic model reliant on complex supply chains which contain significant scope for unforeseen involvement in human rights abuses. Failing to address such issues can undermine a vital underpinning of a successful, sustainable business – its license to operate.
The power of business needs be enlisted in the fight against modern slavery, as only business has the global reach and necessary resource to make a genuine difference. In doing so they would protect their ability to do business in emerging markets whilst also enhancing their reputations. Addressing social ills is often in a company's best interests. To take the case of modern slavery, the ILO estimates that the 'opportunity cost of coercion' in terms of lost wages and illegal recruitment fees amounts to at least US $21billion each year. That's $21bn lost to mainly emerging economies, the very markets the global retailers are seeking to penetrate.
With such significant tangible and intangible benefits for business at stake, investors and other stakeholders should be calling for the kind of regulatory regime which would provide a safe environment for business to begin to explore and address the risk of human rights abuses in the supply chain. If this is achieved, investors will benefit from increased transparency regarding the risk of their investments, and companies will be rewarded for their efforts to reduce those risks.
If we agree that business not only has a moral obligation, but also an opportunity and an incentive to address human rights risks in its supply chain, we immediately enter an endless debate concerning the best means of achieving such social goals. Methods for involving companies in addressing sustainability issues are roughly split between the carrot and the stick. Voluntary coercion appears to have reached something of a plateau in the case of supply chain issues, and stringent regulation restrictive of entrepreneurial vigour is inappropriate.
We consider a third way to be of great benefits to investors, companies and society – that of pro-business, light touch regulation which creates a firm legal mandate to encourage business to address a particular issue, but leaves the specifics of the response up to the wisdom of the company in question. An excellent example of this kind of progressive, pro-business legislation would be the inclusion of Transparency in Supply Chains (TISC) legislation in the UK Modern Slavery Bill.
The specifics are not onerous, running only to a few lines. They simply create a requirement for companies to publish what they are doing to address the incidence of modern slavery in their supply chain, and call for a nominated board member to have responsibility for the issue. Its legal underpinning ensures mass participation; its soft focus creates room for creativity and flexibility in response.
Any proposal for additional legislation placed on companies is an easy target, especially in a time of economic pressure. However, the more progressive companies welcome such requirements. It has been piloted in California and is working well, creating a platform for engaging business on the issues. TISC disclosure creates an opportunity for an honest dialogue, which in turn helps shape new methods of identifying and dealing with instances of modern slavery. We need to find a way of incentivising everyone's best efforts in dealing with sustainability issues. As companies receive the permission and breathing space in which to address the issue, investors will benefit from long-term security in their investment. It could serve as a model for the integration of sustainability into corporate governance for use in other areas.
We shouldn't necessarily be wary of introducing extra requirements on business. What we, and the companies themselves, should be concerned about is the introduction of poorly worded legislation which fails to engage business as a partner in the change it is trying to achieve. Investors like Rathbones are seeking to involve business in the discussions around the Modern Slavery Bill so that any proposed legislation is workable and helpful.
Where purely voluntary efforts founder due to poor participation and mandatory frameworks demonise the creative force of business, light touch regulation gains mass participation whilst including business as an equal partner. Such approaches create a real 'sweet spot' for sustainability – companies' reputations are enhanced, long term returns are safeguarded and people are transitioned out of forced labour and modern slavery.
Read more about the evidence given, on the Rathbone Greenbank website.
Rathbone Greenbank Investments provides an ethical and sustainable investment service, managing ethical portfolios and have been at the forefront of responsible investment since 1997.