Heirs and graces
According to a recent YouGov survey, fewer than four out of 10 adults in England and Wales have a will. No-one likes to think of what will happen when we die, but failure to plan can have serious consequences for loved ones.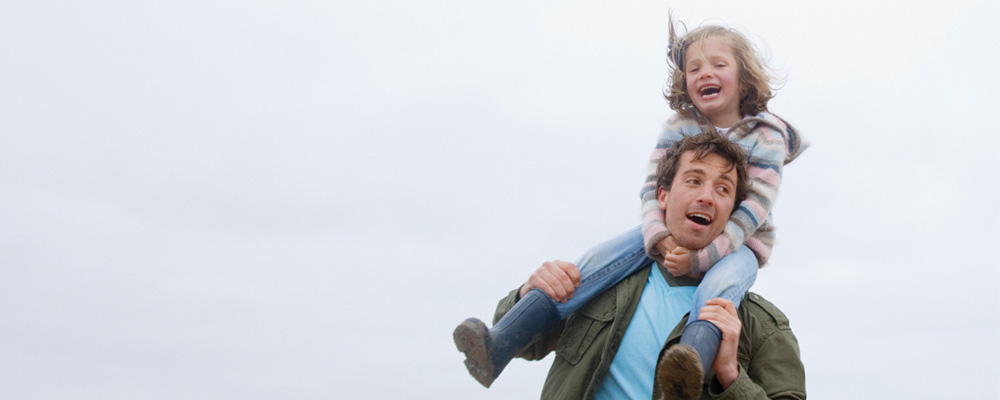 Louise Lewis, Senior Associate, Penningtons Manches LLP
It is extremely important to ensure that your personal affairs are in order during your lifetime, both to preserve your wealth for your family and to protect your loved ones, either on your death or if you lost capacity.

As part of this process everyone should ensure they have a valid will in place, tailored to their individual circumstances and family requirements.

Looking after loved ones

If you do not make a will, your estate will be inherited by your closest living relatives which can produce surprising results. The rules of intestacy govern who will inherit your assets but this may not include those that you own jointly with another person (for example a home), your shares in a business, your pension or your digital estate.

For people who live with a partner but are not married or are in a civil partnership, the intestacy rules can have particularly far-reaching consequences. Your assets will pass automatically to your closest blood relatives, often the children, parents or siblings rather than your partner.

Drafting a will allows you to choose your executors — people you are confident will distribute your assets and administer your estate and any trusts after your death in the way you wish. Failure to do so can complicate the administration of your estate, create potential disputes and mean someone you might not have chosen takes charge of your affairs on your death.

The media frequently features stories about will disputes and families battling over assets after a death. A properly drafted will can help prevent such conflicts, setting out clearly who should inherit. It may include flexible structures such as trusts to help your executors manage competing claims against your estate. Disputes may still occur, but legal advice taken at the time the will is drafted can help mitigate their impact.

Tax planning and protection

Your will also provides an excellent opportunity for tax planning and protection of your assets. Trust structures can be included where the beneficiary has no automatic rights to assets, but where trustees have powers to flexibly distribute capital or income to them. There are numerous advantages to this trust structure and it can ensure assets are preserved for future generations. Through its use, beneficiaries can be protected against claims from their creditors, divorcing spouses and separating civil partners. It can protect against the first spouse or civil partner's estate being spent on residential care fees. It is also possible to place assets within the trust for beneficiaries not yet capable or responsible enough to deal with the money themselves.

Provision for business

For those who own businesses, a transition in ownership and leadership can be difficult at any time. If it occurs as a result of death or incapacity, it can be particularly difficult to ensure continuity.

It is vital, for example, that a will appoints suitable business executors who are capable of managing the business. Without suitable planning, the business owner's closest relatives will be left to administer the business and they may not be the most experienced or suitable people for this role.

Relief from inheritance tax is currently available to businesses on death. However there are no guarantees the rates and relief will still apply in the same way at the date of death, so wills must be kept under review. Careful drafting means future generations can inherit the business in conjunction with the business owner's spouse, and that the business continues so that the spouse can receive an income from it if required.

Digital assets

A relatively new area of concern is what happens to your digital data on death. There is no standard procedure for dealing with this. If assets held online have more than merely sentimental value, consider including them in a separate legacy with separate executors. This is particularly useful if you own anything online that contains intellectual property rights (such as a digital photography business) because the digital executor can maximise their value for your beneficiaries.

Managing capacity

Thorough estate planning should also include advice on protecting your assets were you to lose mental capacity or suddenly be taken ill and unable to manage your affairs. A lasting power of attorney (LPA) is an important legal document which allows you, the "donor", to give significant powers over your affairs to other people known as "attorneys" during your lifetime.

There are two different types of LPA available: a property and financial affairs LPA (PF LPA) and a health and welfare LPA (HW LPA). The former permits an attorney to deal with financial decisions like paying bills and selling property, while the latter allows an attorney to make decisions relating to healthcare and medical treatment. Both documents are only effective once registered with the Office of the Public Guardian, which is the government office responsible for LPAs. Following registration, the PF LPA can be used either before or after mental capacity is lost (the donor will make this decision in the PF LPA). The HW LPA however, is only effective once the donor has lost capacity.

As with your will, preparing an LPA allows you to choose someone you feel is trustworthy and reliable to manage your affairs if you are unable to do so. It allows you to make other important decisions about your attorneys including how many you would like, and how they make decisions (jointly or jointly and severally). You can also impose limits on their authority and specify particular actions you would like them to take with regard to your assets when acting on your behalf.

Drafting an LPA gives you time to reflect on a significant appointment and how everyone can work together successfully to manage your affairs. Failure to have an LPA can be costly, complicated and stressful at an already difficult time for your family and friends. Without one your next of kin may have to make an application for authority to manage your assets to the Court of Protection — a specialist court in London with jurisdiction over the property of all incapacitated adults in England and Wales. An application can be expensive and create complexity in the short term to manage your affairs.

Ultimately you can draft a will or an LPA yourself and there are many 'DIY kits' available to assist. The process is, however, open to a catalogue of potential pitfalls and errors which are very easy to make. The Law Society has published its 10 top tips to ensure that on your death your estate passes to beneficiaries of your choice and notes that you should choose who draws up your will wisely. Each document should be carefully considered and prepared with legal advice to ensure your loved ones are protected and your wishes followed throughout your lifetime and on your death.