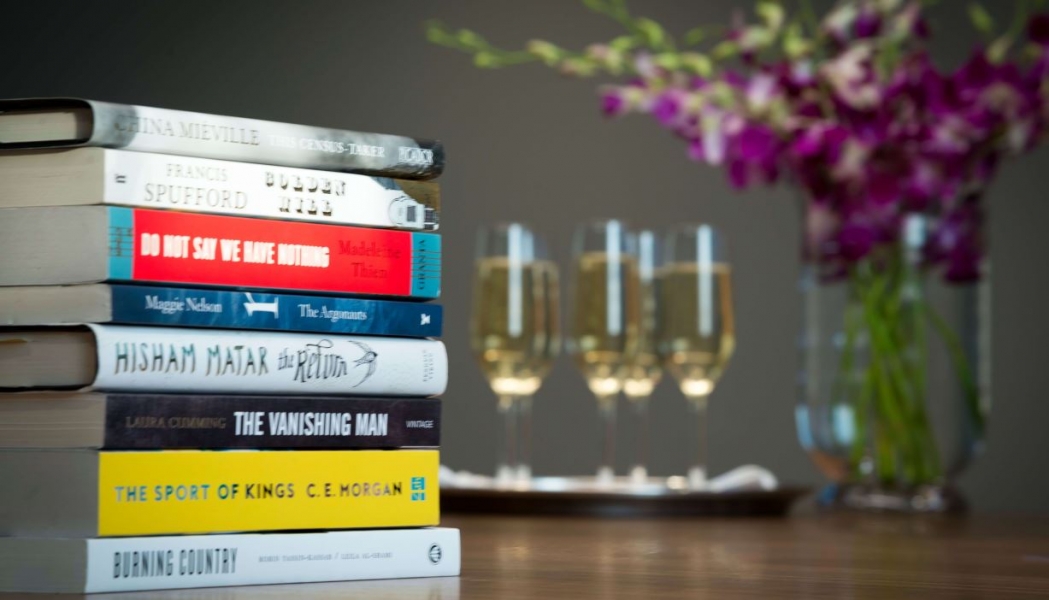 Hisham Matar has been announced as the winner of the inaugural Rathbones Folio Prize. Matar received the award for THE RETURN; Fathers, Sons and the Land in Between,a profound and powerful memoir of his search, both physical and psychological, for his missing father.
Hisham was unable to be at the ceremony held at the British Library last night due to other commitments in Australia, however in his pre-written acceptance speech shared his belief that 'we have always needed the complexities, the depth and distance that literature introduces into our lives; perhaps we have never needed them more.'
The Rathbones Folio prize, previously known as the Folio Prize, has a new remit and is now awarded to the best work of literature, regardless of form, written in English and published in a given year.
Judges Ahdaf Souief (chair), Rachel Holmes and Lucy Hughes-Hallett chose the winner from a strong shortlist of eight, comprising four novels and four works of non-fiction, all of which were nominated by members of the Folio Academy.
The judges said: "The Return shows what a novelist at the top of his game can do with non-fiction. It gives the reader the same aesthetic, the same satisfaction of the great literary works that enter our lives and stay with us forever. " 
Philip Howell, CEO of Rathbone Investment Management said: "Rathbones is very proud to support the inspiring work of the Folio Prize Foundation through both the Rathbones Folio Prize and our other literary programmes, such as the Rathbones Folio Mentorships for young writers. The 2017 shortlist comprised a truly impressive and diverse set of books. It is wonderful to see The Return stand out as this year's winner. Our congratulations go to Hisham Matar. We look forward to developing our collaboration to encourage and nurture literary talent."
Hisham Matar was born in New York to Libyan parents and spent his childhood in Tripoli and Cairo; he has lived most of his adult life in England. His debut novel, In the Country of Men, won numerous international prizes and was shortlisted for the Man Booker Prize and the Guardian First Book Award. His second novel, Anatomy of a Disappearance, was published to great acclaim in 2011. The Return has recently been awarded the Pulitzer Prize for memoir and been shortlisted for four other major international prizes.
Ahdaf Souief formally announced the winner at an Awards Ceremony held at the British Library on Wednesday 24th May, with over 350 people in attendance; Philip Howell presented the winner with a cheque for £20,000.
The Award Ceremony was preceded by the Rathbones Folio Prize Shortlist Event at the British Library on Tuesday May 23rd.
https://www.rathbonesfolioprize.com/
NOTES FOR EDITORS:
The Shortlist:
The eight finalists were chosen from a list of 62 titles, all of which were nominated by the Folio Academy.
The Vanishing Man by Laura Cumming                                      Chatto & Windus
The Return by Hisham Matar                                                          Viking
This Census-Taker by China Miéville                                             Picador
The Sport of Kings by C. E. Morgan                                               4th Estate
The Argonauts by Maggie Nelson                                                  Melville House
Golden Hill by Francis Spufford                                                       Faber & Faber
Do Not Say We Have Nothing by Madeleine Thien                  Granta
Burning Country; Syrians in Revolution & War 
by Robin Yassin-Kassab & Leila Al-Shami                                    Pluto Press