How to recruit trustees for your charity – a practical guide
On 26 March, Rathbones proudly sponsored the launch of Getting on Board's recruitment guidance at The Guardian, London.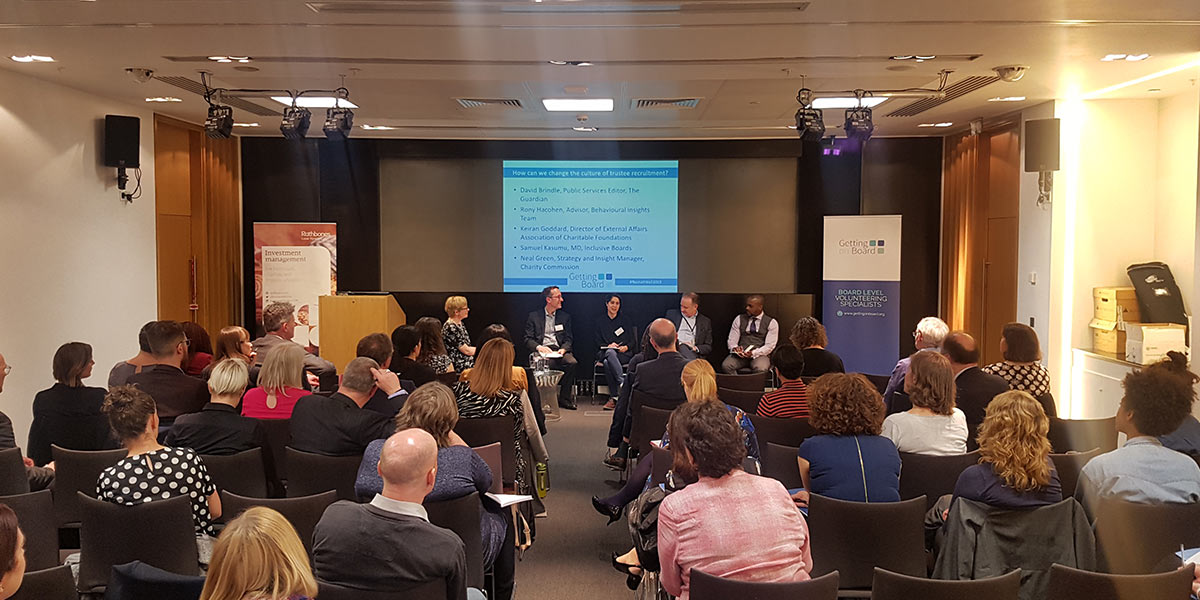 Andrew Pitt, head of charities at Rathbones, was delighted to welcome guests at Getting on Board's launch of their free guidance to help charities navigate one of their most low profile, but high impact decisions - how to effectively recruit trustees to lead and govern their organisations.
Recruiting trustees is a challenge for many charities in the UK. There are an estimated 90,000 vacancies for trusteeships. 90% of organisations report to recruit their trustees by word of mouth and existing networks. Men outnumber women on trustee boards 2:1, and the average age of a trustee is 57. Simultaneously only 41% of Trustee boards are representative of the communities they serve, and a meagre 14% of organisations feel well-equipped to meet compliance, strategic, and development needs.
Building on research conducted in 2017 and a programme developed over the last two years funded by Comic Relief, The Anjoli Stewart Fund and Pears Foundation, Getting on Board has published a practical toolkit to assist charities with the process of effective, open trustee recruitment.
From assessing skills gaps in an organisation's trustee board, to effective advertisement, to developing meaningful inductions for a new Trustee, Getting on Board seeks to demystify the process and promote the practice of open recruitment for charity boards.
"By giving charities the tools they need to effectively recruit and support trustees, we hope to create a system where charities are robust, and boards are best equipped to face the challenges of today and the future. This guidance is part of our commitment to provide those tools, and to share our learning as widely as we are able."

Penny Wilson, CEO, Getting On Board
If you have any questions please contact a member of our charities team.