How sustainable business drives long-term value at Unilever
We spoke to Richard Williams, head of investor relations at Unilever, about the company's approach to sustainability, how large corporates need to adapt to changing investor priorities, and the lessons others can learn from Unilever's example.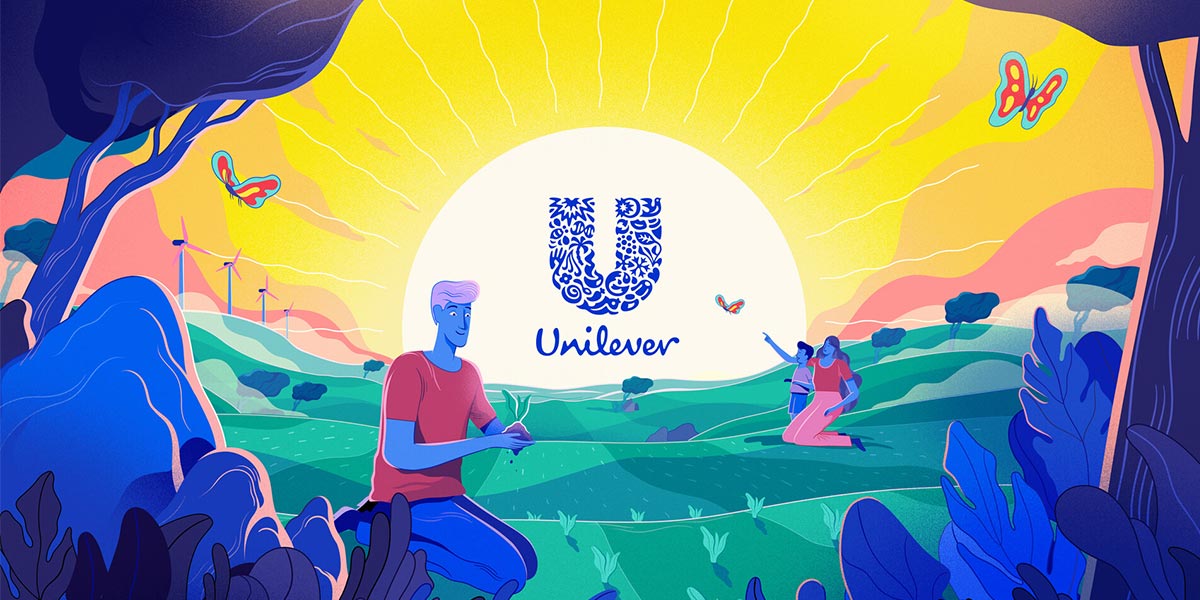 Over the last few years, charities have been increasingly demanding that the companies they invest in act sustainably, and align themselves with environmental, social and governance goals.

Many charities want to align their investments more closely with their own values and charitable aims through sustainable and socially responsible investing. Some want to go further, by investing in companies that are aiming to tackle some of the biggest societal or environmental challenges.

Charity investors also recognise that responsible business practices are likely to enhance a company's competitive advantage and bottom line, and in turn its share value.

One example of a company that has long led the way in its approach to sustainability is Unilever.

Richard Williams, Unilever's head of investor relations, says the vast multinational fast-moving consumer goods company has been purpose-driven from the very beginning. "It's in our DNA," he says. "Approximately 2.5 billion people around the world use a Unilever product every day. So, we have a duty to be responsible."

A global plan for enduring change
"Approximately 2.5 billion people around the world use a Unilever product every day. So, we have a duty to be responsible."
Ten years ago, Unilever set out to decouple its growth from its environmental impact while increasing its positive social impact. Former CEO Paul Polman launched the Unilever Sustainable Living Plan (USLP) to "hard code" sustainability into the organisation – including introducing a sustainable focus to every employee's role.
Unilever's Sustainable Living Plan has three big global goals – to improve health and wellbeing, reduce environmental impact and enhance livelihoods – and more than 70 time-bound measurable targets. These targets include halving its products' greenhouse gas impact by 2030 and sustainably sourcing 100% of agricultural commodities by the end of 2020.
Now in its tenth and final year, Richard reflects on the plan's successes and challenges. Unilever has met, and in some cases exceeded, many of the targets – for example, it set out to help more than 1 billion people improve their health and hygiene by 2020; by 2019 it had already helped 1.3 billion. But there have also been a few targets for which they've needed to pivot. "We haven't met every one of our targets, but in those cases we've learned important lessons and kept moving the business in the right direction," he says.
Unilever takes the measurement of its sustainability plan very seriously. The company's financial controller ensures the targets, which are aligned with the UN's Sustainable Development Goals, are appropriately defined, measured and assured with comparable levels of rigour and integrity as the company's financial accounts.
Aligned at all levels

Richard believes that leadership from the top of an organisation is vital to delivering a credible and genuine commitment to environmental and social issues.
At Unilever, he says that ensuring everyone is aligned with its mission comes naturally to the business. "People join Unilever for two reasons: of course they want successful and interesting careers, but more importantly, they want to make the world a better place."
Testament to this is Unilever's position as the graduate employer of choice in 52 of the 54 countries in which it measures this; the company's sustainability credentials are a key motivator for 'Gen Zs' to choose Unilever over other big brands.
Sustainability is also built into Unilever's remuneration and long-term incentive programme, which is quite unusual for a large corporate.
Richard acknowledges that there can sometimes be a short-term conflict between achieving sustainability goals and financial performance, but Unilever's mission is to prove that sustainable businesses ultimately perform better financially than those without a sustainable agenda.
The 'COVID factor'

Unilever's sustainability agenda hasn't changed as a result of the pandemic, but the company has put some shorter-term initiatives in place to help fight it and protect its value chain. These include donating €100m worth of consumer products to those in need and providing small suppliers and distribution partners with cashflow relief. It is also supporting various national governments and health authorities; such as working with the Department for International Development to provide hand-washing and hygiene education for one billion people globally.
"We don't know what the world will look like post-pandemic, but the global climate and biodiversity issues are just as urgent now as they were before," says Richard. "If anything, we hope that COVID-19 accelerates much-needed environmental and social change."
A steady course

With the ten-year USLP coming to an end this year, Richard is excited about what the future holds for Unilever as it continues to build on the USLP's successes.
"People join Unilever for two reasons: of course they want successful and interesting careers, but more importantly, they want to make the world a better place."
Current CEO Alan Jope's long-term vision is to be a business that delivers social, environmental and economical value to all its stakeholders. To achieve this, the company has combined its business and sustainability strategies to develop the Unilever Compass, which is based on three core beliefs: 'brands with purpose grow', 'companies with purpose last', and 'people with purpose thrive'.
Richard explains that a key evolution from the USLP to the Compass is its focus on ensuring that sustainability lives through all of Unilever's brands. "The Compass talks about 'brands with purpose'," he says. "While some of the Unilever brands are very purposeful, there's still plenty of work to do and it won't happen over night."
For example, Unilever's Dove brand has been doing a lot of purposeful work around body image and self esteem for many years now, such as its programme to help millions of young people improve their self esteem and realise their full potential.
While Unilever is still in the process of finalising metrics which underpin the Compass, it has already announced some of the new targets, including its ambitious plan for plastic waste and what it hopes to achieve in terms of climate change and nature.
Richard hopes that Unilever's approach to sustainability raises the bar for all businesses, which has much wider benefits for society as a whole. "When it comes to environmental and social change, being ahead of the competitors is not something to celebrate in its own right – after all, we can't change the planet on our own."