Investment Update 2020
Waiting for the medicine to kick in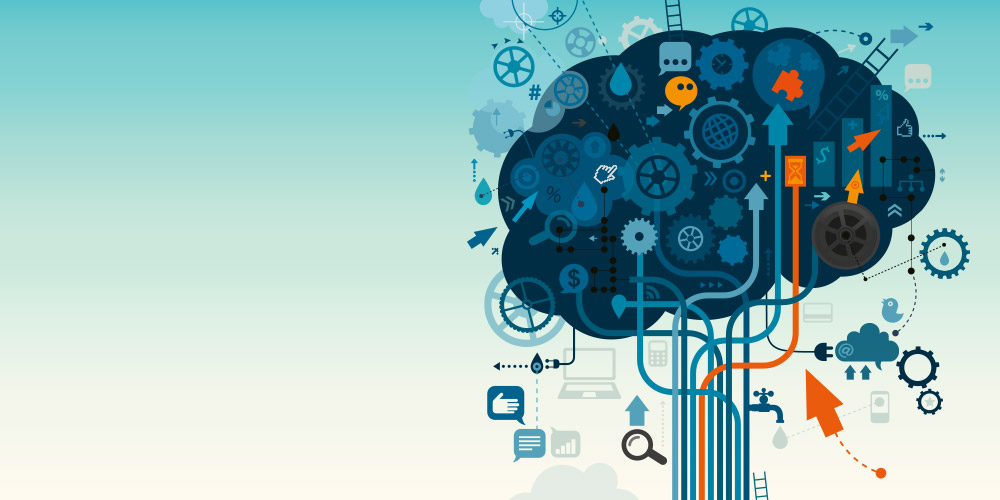 Many are heralding the end of the slowdown, but it might get worse before it gets better
Markets are in a very different mood to when we wrote to you this time last year. They were in a state of panic then. The MSCI World Index was down almost 17.5% from a peak made just three months prior, and a cacophony of "Recession! Recession!" echoed around the markets. But we dismissed the gimcrack economics that all too often accompanied these cries. We're not interested in charts that draw an alluring picture if the data behind them reveal little-to-no useful information about the future state of the economy.
We said that the probability of a US or global recession occurring within 12 months was low, even though the rate of growth would slow considerably in 2019. That warranted staying invested, but favouring more defensive regions, sectors and factors. We urged against the prevailing 'fear of the Fed' – by which we meant that the US Federal Reserve (Fed) would not continue to raise rates to a point where it would choke off the business cycle. We were, however, concerned about the prospect of a protracted – perhaps never-ending – Sino-US trade war roiling markets repeatedly.
Before we appear too pleased with ourselves, we must admit that we thought the FTSE 100 would do rather better. We underestimated the extent to which overseas investors would shun a set of predominantly multinational companies. One with underlying historical earnings which have aggregated to one of the most defensive profit streams of any major market. And we also thought East Asia presented compelling value: the region posted double digit returns, but underperformed the global benchmark significantly.
Waiting for the medicine to kick in
Today feels rather different. Many strategists have heralded the end of the slowdown and are urging investors to raise exposure to very cyclical companies with beaten-up valuations. We're optimistic, but cautiously so. It could get worse before it gets better.
Sure, the risk of a US or global recession remains very low. We have improved upon the methodologies used to assess this risk, employing new techniques to analyse new highly anticipatory indictors such as the inflation-adjusted rate of money creation, or the difference between real interest rates and the 'neutral' real rate consistent with an economy operating at full steam. These suggest that the risk of a US recession in the next 12 months is less than 2%.
At the same time, the turnaround in the faster-moving, shorter-term indicators of economic activity is very tentative. These indicators tell us about the phases within the cycle, not just the likelihood of recession or no recession. For example, the much watched Composite Leading Indicator from the OECD, covering a comprehensive list of 23 mainly wealthy countries, is yet to find a floor. The ISM survey quizzes US manufacturing companies about new orders coming on to their books: in November it came in much more downcast than analysts' consensus expectations. Indeed, over the last month the balance of economic data from G10 countries has disappointed expectations.
To be sure, we very much hope that the upticks observable in many other indicators, such as US housing or the ratio of shipments to inventories at Japanese producers, develop into trends that can be followed. We have quantitative and qualitative analysis which gives us grounds for cautious optimism. But a market strategy based on hope over fundamentals is a gamble. This is particularly pertinent considering that this year's double digit returns across most markets have been attributable exclusively to expanding valuation multiples. Negative revisions to forward earnings have detracted from returns, except in the US, where they added just 1%.
Falling interest rates, used to discount tomorrow's earnings into today's prices, have driven a lot of that valuation expansion, especially in the US. But falling interest rates take a lot longer to feed through to better profits than they do to lift valuations. For sure, past changes in rates will help activity in 2020, but the historic relationship suggests not to expect the big uplift to come until the second quarter. Our analysis suggests the same goes for the combined fiscal and monetary stimulus coming from China, which some strategists are also pointing to.
In the meantime, this leaves the economy and corporate profits vulnerable to another setback. It may take a while for the medicine to kick in.
Captive on a trade-deal carousel
The US and China are reportedly close to signing a "phase one" trade deal. Could that remove a source of policy uncertainty that has weighed on investment spending and animal spirits in 2019? We're circumspect. The deal still leaves 25% tariffs on around half of Chinese exports to the US and a 7.5% tariff on a further quarter. The US could raise tariffs again under a 'snapback' provision if China doesn't fulfil its side of the bargain, which is quite likely given that the US's demands are nigh on impossible. By 2021 China is to more than double its imports from the US to $330 billion, and push up its agricultural imports from an all time peak of $29 billion to $40 billion. The latter is especially difficult: it is self-sufficient in wheat and corn with huge stocks; it relies on soybean imports, but primarily for pig-feed and half of its pig population has just been wiped out by fever. A major increase in non-agricultural imports is also hard to envisage when the US Congress is restricting more and more high-tech sales to China.
The trade negotiations will continue to go around in circles in 2020, causing swings in investor sentiment and keeping business investment on the sidelines. Adjusting for sectoral differences, we estimate that developed market stocks exposed to China have underperformed the global benchmark by 6% since 2018. The conflict is not really about trade, it's about geopolitical and technological hegemony. Trade is just the weapon, one that plays well with US voters even though they are the ones paying for higher tariffs (a recent study by the Peterson Institute found that tariffs are being passed on to an even greater extent than usual).
Purple rain on Trump's parade?
Wage growth for voters in the so-called purple states (equal parts red and blue) which tend to decide US elections has diverged from the rest of the country. Adjusting for inflation, wages here haven't grown at all over the last year. In other words, workers in states such as Virginia, Pennsylvania or Wisconsin are suffering disproportionately from the uncertainty the trade war has placed on employers. Yet President Donald Trump's trade policies are still polling well. This sets up an interesting tension for the 2020 election, and gives Democrats an opportunity to take the White House. Of course, if this means a President Elizabeth Warren or Bernie Sanders, who will come with explicitly anti-big business policies affecting technology, healthcare and financial service companies (sectors which account for half of the S&P 500), investor sentiment is likely to nosedive.
Mr Trump might try to increase his chance of re-election with additional fiscal stimulus, but he will likely be constrained by the Democrat-controlled House of Representatives. The chance of the much-anticipated bipartisan infrastructure programme getting enacted is lower than ever. Good progress had been made on a $2 trillion plan in April, which Trump then nixed because, in his own words, the Democrats supported the Mueller investigation. Now that the House has impeached him, a White House-Democrat alliance on infrastructure is unlikely. Going in to November 2020, the Democrats will be leery of handing Trump anything - nothing raises the re-election prospects of an incumbent president like rising economic growth, as the famous Ray Fair prediction model proves. (Indeed Elizabeth Warren should prefer to take over during a recession. She knows that many of her policies are likely to kneecap animal spirits in the short-term. If a downturn has already begun, she can just blame further deterioration on pre-existing conditions.)
Without additional policy stimulus, the US economy is likely to continue to slow in Q1 and possibly into Q2. Consumer spending has been making an unusually high contribution to GDP in 2019, but soft holiday sales in November remind us that a gentle deceleration in the growth of personal income will be a check on consumer outlays in 2020.
Little spring in this rebound
This adds to the risk that things get worse again before they get better. To repeat, we are optimistic, but only cautiously so as we begin the new year.
When the likely reacceleration of activity does take hold, we don't expect it to be as spring-like as the rebound from previous mid-cycle slowdowns.
As we have said, a trade deal-induced recovery will be muted by the huge attendant risks, and will likely be offset by less stimulus from Chinese policymakers. One of China's top three policy priorities is "keeping macro leverage largely stable".
Past recoveries have been accompanied by employment growth, which is limited today with unemployment already so low. The power of monetary and fiscal policy will be more limited too. A swathe of evidence suggests that the effectiveness of monetary policy is not what it was, particularly in countries with low or negative interest rates (although we are not concerned that it has been rendered ineffective). And our research and conversations with policymakers has poured cold water on the prospects for a large fiscal stimulus across major economies in 2020.
The UK wildcard
The UK's future relationship with the EU remains a key source of uncertainty. With his large majority, we construed a Brexit policy for Prime Minister Boris Johnson less influenced by the "Brexit at any cost" cohort of the Conservatives Party. But as we write, No.10 has announced amendments to the withdrawal bill legally prohibiting an extension of the transition period in which the eventual trade deal can be negotiated, and reneging on promises to maintain rules on workers' rights. The risk of an eventual no deal in December 2020 is alive, although we wait to scrutinise the wording of the amendment for hidden wriggle room.
As we have written repeatedly, negotiating even the basic free trade agreement that Mr Johnson has set as the new benchmark will be very difficult in just 11 months. State aid, environmental standards, and a 'level playing field' covenant on labour laws will be tough sticking points. The block on an extension also raises the pressure on the government to have the right infrastructure ready at UK ports, particularly those handling goods moving from Britain to Northern Ireland.
Because of the tight timeframe, European Commission President Ursula von der Leyen has said that a number of key areas will have to be dealt with after 2020, including aviation and key aspects of financial services. This includes UK entities' ability to provide banking services and derivative contracts to EU firms and households (the latter is currently a €19 trillion business).
Consequently, we expect UK growth to remain weak in 2020, especially as a promised large fiscal stimulus didn't make it into the manifesto. Business investment will continue to hold back the economy: since June 2016 it has grown by just 0.4%, compared to an average of 12% in the other G7 economies. We employ an oft-used methodology for comparing the performance of an economy relative to a statistically determined benchmark of its peers (a doppelgänger economy, if you like). This suggests that the Brexit "shock" has left the UK economy 2.5-3.5% worse off overall. The consultancies Capital Economics and Oxford Economics still only have UK growth at 1% in 2020, down from the 1.2% likely to be achieved this year.
Due to the weak UK economy, we still expect the Bank of England to keep interest rates very low. At the same time, sterling is very undervalued on a long-run basis – the only timeframe over which we believe currency forecasts can be made with any certainty. We expect the pound to appreciate on a three-year-plus view, in all but the most disastrous of Brexit scenarios.
Ordinarily a stronger pound would weigh on the performance of the UK stock market, because the FTSE is dominated by multinational companies earning money in non-sterling markets. But progress towards a Brexit deal – a removal of a political risk that's difficult to hedge – may entice overseas investors back to British assets, lifting all valuations. The UK market-implied equity risk premium is still near an all-time high, telling us that investors demand more compensation for the risks around future earnings than they did at the height of the financial crisis. Across a number of valuation metrics, the UK market trades at a discount to the global market not seen since the mid-1970s. Now, much of that discount can be explained by sectoral shifts and idiosyncratic problems of some large UK firms. But not all of it – after all, it started to open up in the autumn of 2016.
Making a difference – and a profit
We will be working hard in 2020 to include more environmental, social and governance considerations into our analytical frameworks and investment processes. In its strategic update in October, our firm elevated responsible value creation to one of its core principles. That means keeping the future in mind when making decisions today, and looking beyond the short-term for the most sustainable outcome. This is how we build enduring value for our clients and make a wider contribution to society, on whose vote the very existence of capital markets depends.
To be clear, maximising returns subject to a client's tolerance for short-term losses remains our primary concern. But there is an overwhelming amount of peer-reviewed evidence now to prove that an approach which favours corporate social responsibility (CSR) augments returns and lowers risk. Firms which score highly on CSR, all other things being equal, earn higher returns on assets, with a lower cost of capital, deliver better stock price performance, with less risk of a fiercely adverse, market-moving event. (For the longer term economic argument, see our recent report on Responsible capitalism)
Beware of the value trap
We think this is likely to be a year of modest returns. It is not clear that the leading indicators of activity have turned a corner, and so there is a risk that the market, and particularly its most cyclical constituents, have got ahead of themselves. Our quantitative and qualitative analysis gives us grounds for optimism, but a strategy based on hope alone is no strategy at all.
Cash-flow growth remains a scarce commodity, and we believe that investors will continue to pay up for it. We view the so-called 'rotation into value', the recent return to favour of typically lower-growth shares that do better when economic activity picks up, as something of a misnomer. Again, too small to even spot on a long-term chart.
A survey of the history of value versus growth performance does not paint a strong case for value. As we wrote in Bargain hunt an article in InvestmentInsights earlier in the year, buying companies with the "cheapest" valuations has tended to lose investors money consistently over the last 20 years, especially in the US where value has underperformed for decades.
At a global level, the historical outperformance in the 1980s and 1990s was largely driven by Japan (not something that is likely – or desirable – to repeat) and in the late 1990s and mid-2000s by Europe, when a gross mispricing of risk allowed weak, lowly rated firms to lever up and juice their returns (again not something that we want to see repeated!). We continue to focus on choosing quality, cash-compounding companies.