Mental health awareness week
Half of Britons have reported high levels of anxiety following lockdown, but the easing of lockdown may come with its own challenges for our mental health. We speak with Mental Health UK about how to look after yourself and your family at this time.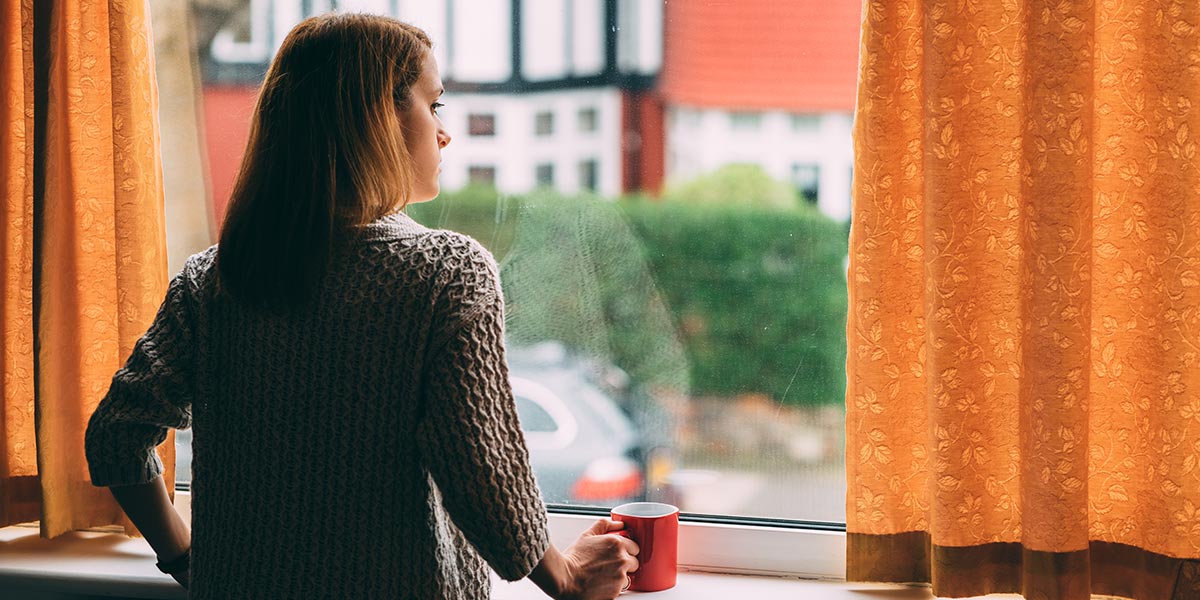 Millions of Britons have been forced to work at home or furloughed during lockdown as the government grappled to prevent Covid-19 overwhelming the NHS.
Now, as lockdown starts to lift and workplaces begin to reopen, we can face the prospect of life returning to normal. But many of us will have to adjust, says Laura Peters, Head of Advice and Information Services at Mental Health UK.
The charity offers information, advice and support on a wide range of mental health problems, and has seen a sharp rise in demand for its services during the Covid-19 crisis.
Laura says: "Going back is going to be a really huge change. It might be quite difficult for people to manage that change. When we moved into lockdown everybody knew it was normal to feel out of sorts, a bit down and anxious, but nobody has told us it's okay to feel the same about moving out of lockdown.
"When we moved into lockdown everybody knew it was normal to feel out of sorts, a bit down and anxious, but nobody has told us it's okay to feel the same about moving out of lockdown."
Part of the stress will come from moving out of a safe home environment and confronting the physical risk of coronavirus again. There will be pros and cons of emerging from our homes, says Laura. "I'm sure the physical safety aspects will bring feelings of anxiety," she says. "But beginning to see our friends and our family more will be a real benefit. Our clients and beneficiaries tell us that reduced access to their normal support networks has really been impacting their mental health. Family and friends are important to our emotional wellbeing.""I think a lot of people are feeling stressed by the prospect. They had got used to the new normal, whether that's working from home or being furloughed. Going back to their previous life is actually a big change as well, and it will take time to adapt."
The charity remains concerned for parents struggling to balance childcare and work as lockdown unfolds unevenly – with some workplaces opening before nurseries and schools.
"Family and friends are important to our emotional wellbeing."
Laura says: "The challenge of working from home and juggling home schooling has been really difficult in many households. There's not only this pressure of wanting your children to be home schooled well while you're trying to do your job – there's also the social pressure. You're joining Zoom calls at work, your kids are shouting in the background, and it's easy to worry about what colleagues think. But I think most people have been understanding – so many parents are in the same boat.
"As offices open, though, it will be hard in other ways. Some parents will find that they can't do the same hours they used to or can't go into work because they need to be home with their children. Feelings of guilt are likely to be building up – you're guilty about how well you're parenting and the impact of your being at home on colleagues back at work."
Lockdown has made many of us realise the importance of work to our mental wellbeing. Laura says: "How often do you go somewhere and introduce yourself and the first thing they ask is what your job is? It's a huge part of who we are. I think a lot of people who are on furlough or who have lost their jobs feel they've lost a bit of who they are."
For some people lockdown has been an opportunity to reassess life. It has even been a positive experience. Laura says: "For those of us working from home there have been benefits. You save on travel costs. Some are enjoying more sleep because they're not having to commute for an hour every morning. They've enjoyed spending more time with their children and pets.
"I've had a lot of people say that they see lockdown as a bit of a gift. It feels like a pause in their life where they don't have the same pressures and choices that they normally have to make and they can actually really think about what's important to them.
"I've had a lot of people say that they see lockdown as a bit of a gift. It feels like a pause in their life."
"Many people are saying their life is changing as they come out of this. They know the relationships that are important to them now. They know the things they need to do to maintain their wellbeing. Some may be reviewing their jobs and work-life balance. Lockdown has been hard for many people, but it has had its benefits, too."
Still in lockdown?
Mental Health UK offers these tips for those who remain in lockdown.
Stay connected
We are social creatures; relationships are key to our mental health. There are obvious ways to digitally connect through WhatsApp, Skype and Facebook. Pick up the phone. Agree to exchange letters or emails with friends and family if you or they struggle with social media or technology.
Keep active
Our physical and mental health are undeniably linked, so it is important to eat healthily and stay active. Look online for yoga sessions and workout videos If running or walking outdoors is impossible.
Be mentally active
It is easy in times of stress to allow anxieties to spiral. Board games are a good way of keeping mentally active. If you have a pack of cards there are lots of websites that teach you how to play games like canasta and crazy eights.
Learn new skills
Learning new skills can enhance your mental wellbeing, improve your self-confidence and help you connect to others. Crafts such as knitting and crochet, drawing and painting all help us to be more focused on the moment. Skills can be learned online. Exchange skills with friends over Zoom video calls.
Give to others
Giving to others gives us a sense of purpose and creates feelings of positivity. You may not be able to go out and volunteer at a community project, but think about other ways you can give. Sign up to one of the local Mutual Aid groups, donate food to a foodbank or use an app like Nextdoor to connect to your local community. Think about people you know who are self-isolating and alone at home. Give them a call for a chat.
Routine
Set yourself a daily routine. If you are working at home, try to have something planned for when you finish work each day – your allotted time of exercise, reading a book for an hour or contacting a friend. It gives you something to look forward to and separates your work day from the rest of your evening.
Ration the news

The constant drip drip of bad news can increase our anxiety levels. Ration your exposure to news and social media channels if you are finding the stories too stressful.
Support Mental Health UK
Donations contribute towards improving access to support groups across the UK, running the organisation's mental health and money advice services and providing mental health guides and other important information.
www.mentalhealth-uk.org/donate/
In addition to our normal corporate charitable giving, Rathbones is partnering with Mental Health UK and food bank charity The Trussell Trust in response to the Covid-19 crisis. Rathbones will be matching staff donations and fundraising, and together we hope to raise £200,000 for the charities, as well as help raise awareness of the valuable work they are doing in our communities.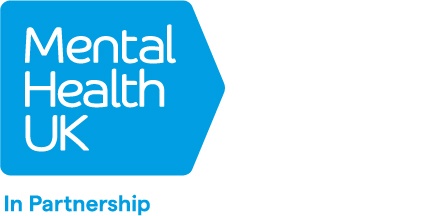 Find out more at mentalhealth-uk.org