Millennial Matters
Investing in the next generation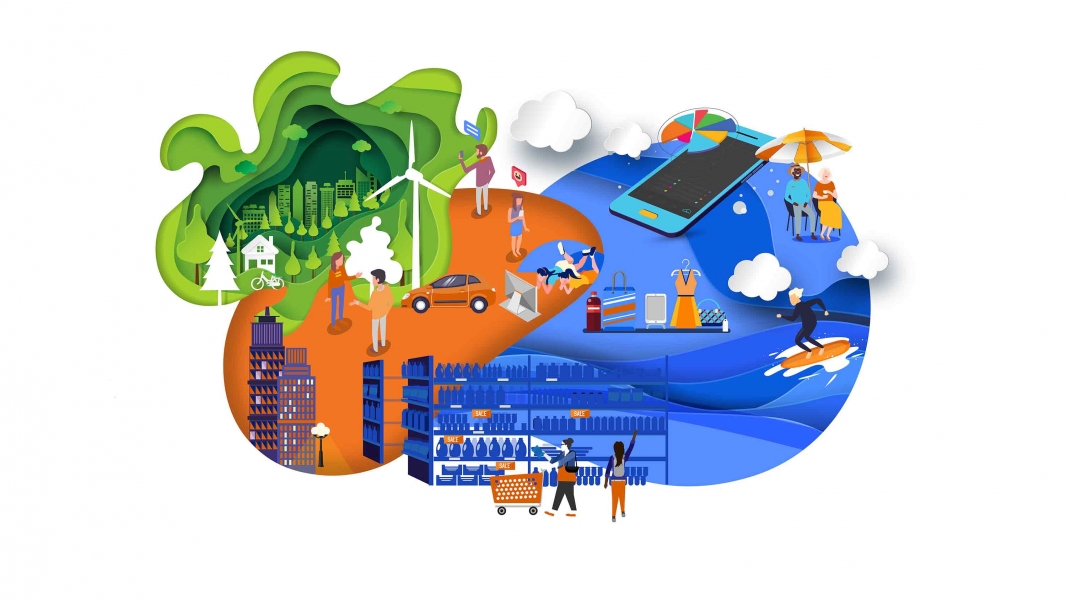 Millennials are big news. In several developed countries, they are on the cusp of overtaking baby boomers as the dominant generation. If you believe the hype, this 23-38 year-old cohort has the potential to disrupt patterns in consumer spending and saving with knock on effects for businesses and the economy.

Rathbones has a long tradition of keeping an eye on the future. Today that means taking a fresh look at what millennials' coming of age will mean for families, their future and their finances. In a series of reports, articles, blogs and podcasts, we'll be exploring this theme and how it will shape the future investment landscape.
Millennials have been the early adopters in the digital revolution and their connectedness through social media has created opportunities to share their reviews and amplify their voice and values quickly and easily. Where 'likes' are becoming as powerful a currency as big advertising budgets, millennial use of technology may well be a harbinger of bigger shifts in consumer behaviour as other generations follow suit.
Just as agricultural disruption led to an existential crisis for the landed gentry in the 19th century, so today's 'branded gentry' are having to adapt to rapid changes in the consumer landscape being forged by the next generation. These global 'brand champions' are key parts of portfolios and economies, so what happens to them is important for all investors, as we explore in A brand new world, our first report in this series.
Many millennials are entering an economically significant stage of their life, but are in danger of being financially worse off than their parents were at the same age. The perceived 'new normal' of slower economic growth, lower interest rates and lower investment returns has been coupled with higher housing costs and government indebtedness. This means the road to financial independence is likely to be much harder for future generations. They will need new ideas and solutions.
Read our insights into how longer lifespans and greater personalisation of financial risk will affect savings, investments, the economy and society at large.
3. Good governance goes mainstream (coming in 2019)
Millennials have come of age in the shadow of the global financial crisis. Shaped by their experience of past corporate negligence, they are increasingly using their connectedness and their capital to instigate change. This includes calling on businesses to play a more active and responsible role in society.
For our Rathbone Greenbank Investments team, ethical investment has never been just one strategy among many, but part of their DNA. And as the next generation grow their wealth, responsible capitalism looks set to go mainstream. Harnessing the expertise of the Greenbank team, our final report in this series will take a look at what this growing scrutiny of corporate governance will mean for investors in general.
We'll be hearing – through the various reports, articles and podcasts in this series – the views of some of Rathbones' own millennials on investing in the next generation. We hope you enjoy Millennial Matters, and look forward to some good conversations about the challenges and opportunities the future will bring.
To find out more about the themes affecting the near future of our changing world, you can also watch, listen to or read the latest edition of
Rathbones Look Forward online
. Hear from some of the great thinkers, journalists and writers of our time in a range of video and audio podcasts, articles and a broadcast at 9:50pm every Sunday on Jazz FM.