Post-settlement financial considerations for the newly divorced
In September we took a closer look at the importance of putting the right team together when getting divorced and the important actions and considerations in the pre-settlement phase. We've revisited this now to look specifically at the period immediately post settlement.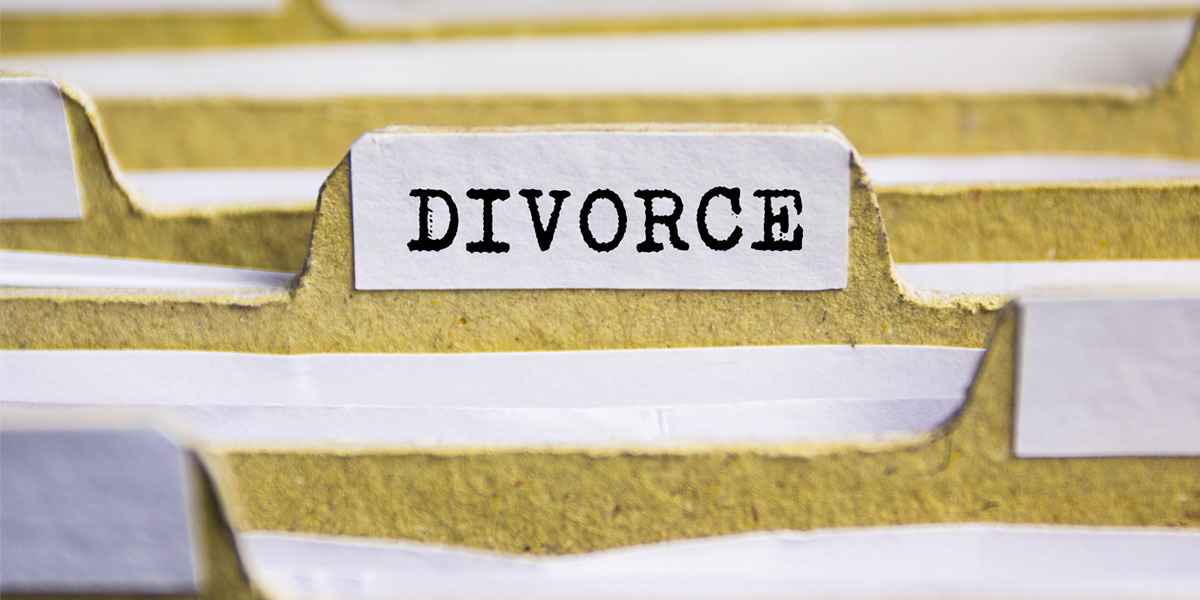 Emma Watson, Head of Rathbone Financial Planning
Post-settlement financial considerations
Divorce is difficult at every stage and post-settlement no doubt comes with mixed emotions. The financial practicalities of life may not be at the forefront of your mind at this time, but a little structure may focus your thoughts and serve as a good distraction. There are various decisions you can make now and structures you can implement which will stand your overall financial future in better stead.
Short-term considerations
As the ink is drying, the first thing you should do is take a breather. It's possible that your life may be in slight disarray so take a step back and regroup before you make any big decisions. A choice made in haste is not likely to be a wise one and the last thing you need now is to rush and risk mistakes.
By this stage, you will probably have already had to put together a team of experts: a lawyer, accountant, investment manager and financial planner. Reconsider where you are now and your experience to date and make sure you are completely happy with your team. Are they working well not just for you but with each other? Trust is very important here and feeling comfortable. You should feel able to ask your team any question you want.
Careful planning by the right team will ensure that your lifestyle can remain as unchanged as possible. The shared aim of your team is to achieve your long-term financial independence in a way that suits you. That's the strength of working with specialists; they combine their deep levels of expertise to realise your goals.
Medium-term considerations
Your financial priorities
Once the dust has settled, you should start thinking about your financial priorities. There are a lot of questions you'll need to ask yourself and a good financial planner will ask them too. In this situation, a financial planner could be considered your 'critical friend' or 'financial coach'.
For example, you may want to focus on your children's financial futures, or you may need to think about your parents' financial futures, or you may simply want to focus on your own financial future. If you start thinking about your financial priorities now, your financial planner can start putting together a plan for cashflow and budgeting.
If you prioritise your children, consider exactly how you want to help them. Would it be through school fees? Or helping them onto the property ladder? Or saving into a Junior ISA or even a pension for your children? Sometimes funds are ringfenced pre-settlement as part of the agreement but if that hasn't happened, creating distinct 'pots' is a good idea.
Ageing parents should be taken into consideration too. Perhaps they have sufficient funds to pay for their futures, but if they don't, it's worth considering if you plan to help with any potential care costs. This can be expensive and is a cost worth accounting for now if you think you may have to provide support in future. From a tax-planning perspective, it may not be good idea for money to flow upwards in a family so care needs to be taken to avoid inheritance tax implications.
Finally ask yourself what you want from your own financial future. Do you want to stay in the family home? And if so, can you afford to? Think about your spending and how much you think you will need every month to maintain your lifestyle.
Once these questions have been answered, your financial planner will work with you to create a plan. This plan will only be successful if you feel comfortable and confident with it, and the planner has completely understood your financial position. You and your planner should carefully review the plan together to ensure that you are both happy with it.
Investing
Investing will almost certainly form part of any plan. Any cash lump sum will be at the mercy of inflation's eroding effects which investing could counter.
Investment does require a degree of risk, but your investment manager and financial planner should work carefully together to ensure that your financial goals can be realised with the lowest amount of risk possible. Your financial settlement may be sufficient to avoid risk almost completely and if you don't need to take risk, you shouldn't take it.
Some may be reticent when it comes to investing and wary of market stresses and strains. However, with the right team around you, any concerns can be quelled by a quick phone call to your investment manager. By simply investing in a fund, you will not have access to a friendly voice at the end of the phone who can explain the market turbulence, answer any other concerns and offer reassurance over the impact on long-term planning goals.
Protection
Consider what could happen to your family should your income fall to zero, or if you became ill or passed away. Putting the right insurance in place would help protect you and your family and mitigate any risk should the unexpected happen.
Residence and domicile considerations
If you have any residence or domicile considerations, you may want to think about the most tax-efficient way of structuring your settlement. Investment managers and financial planners have an awareness of the residence and domicile tax considerations but it's the solicitors and accountants who will be able to provide specialist advice in this area.
Long-term considerations
It may be worth starting to think about your estate planning. There are a lot of allowances and reliefs out there that are worth taking into consideration as early as possible. Trust structures may be an efficient way of passing wealth onto the next generation. Establishing your will and lasting power of attorney would be helpful at this point too, and a pre-nuptial agreement if you plan to remarry. These are all areas a lawyer will be able to support.
Your financial planner will not simply walk away at this point. Plans are useless unless they are reviewed and adapted according to your changing circumstances. Your financial planner will be there for ongoing advice, support and structuring for as long as you want.