Property owners are adapting to the popularity of online shopping
We've always been a nation of shopkeepers and spendthrifts. But how we get our retail fix today is dramatically different to even five years ago, let alone the turn of the millennium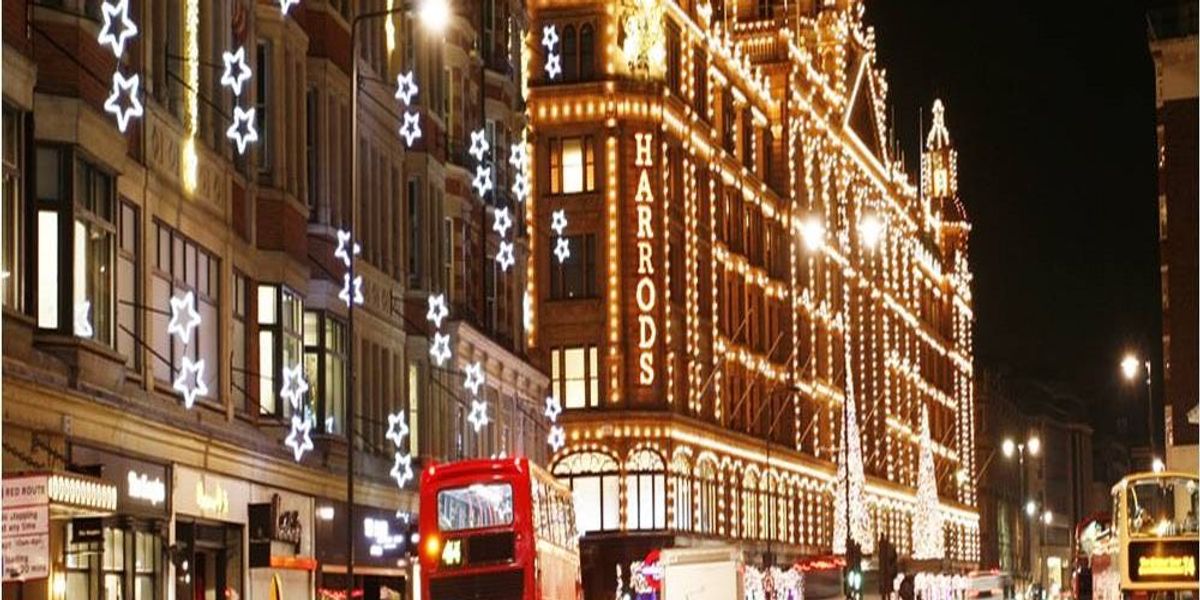 The proportion of UK shopping done online soared from about 3% in 2007 to almost 20% in 2018. It's not only how we're shopping that is changing. Increasingly, we're spending our cash on adventures and eating out (or in). Experiences — rather than clothes and other material things — are flavour of the decade. This trend is summed up by the owner of Johnnie Walker pouring £185 million into Scotch whisky experiences in Scotland, including a seven-storey whisky visitor centre in the heart of Edinburgh.
Recent earnings results reflect these shifts. Food retailers, including the large supermarkets, posted resilient performances over the important Christmas trading period. Yet non-food retailers struggled, including online upstarts Boohoo.com and ASOS, raising questions about whether even online-only retailers can sustain their high growth over the long term.
UK retailers, both online and on the high street, are struggling against a confluence of more expensive imports, higher minimum wages and razor-sharp competition. UK retail sales (excluding fuel) are growing reasonably, but this hasn't been enough to offset the oldest squeeze in the game: paying more for your goods and workers and selling your products for a lower price than you'd like. That's why more stores closed for good in 2018 than at any time since 2012. The collapse or restructuring of a well-known retailer has never been far from the headlines over the past two years.
Retailers' pain, landlords' strain
The health of UK retailers has important implications for other sectors, in particular real estate. Many shops aren't owned by the retailers who occupy them. The relationship between a commercial tenant and its landlord is a complicated one — more of a partnership in many cases.
As many retailers have defaulted or asked creditors to renegotiate leases and debts, high street landlords have suffered from reduced rents, lower demand because of store closures and an increase in vacant properties. As a result, real estate investment companies (REITs) with a lot of retail shops now have share prices that are lower than the per share putative value of their property portfolios. In effect, you could buy these properties for less than they are worth on paper. While this may look attractive at first glance, there's a risk that those paper values are higher than a buyer would actually pay for the properties. Further drops in shop values could occur.
The growth of online retailing and its thirst for warehouses and distribution centres have been a boon for the industrial property market. Rental growth, a good indicator of demand for property assets, is close to all-time highs for these large industrial sheds. It's no surprise that the logistics-focused real estate stocks have been among the best performers in the sector. Yet the supply of industrial sheds has now overtaken the take-up rate for the first time in about seven years. This booming market, fully in flux, may be peaking. High values and a flood of supply mean risks are rising quickly here.
Figure 6: Moving online

The outlook remains uncertain for many high-street stores as people increasingly prefer to shop from the comfort of their own homes.

Source: ONS.
Tomorrow's high street
Out with the old, in with the new. In a manifestation of experience-led retail taking over from traditional shopping, Diageo has recently announced plans to open a flagship Johnnie Walker visitor centre at the iconic 146 Princes Street in Edinburgh. The building had been part of the House of Fraser chain since 1953 but falling sales and soaring rents forced the store to close its doors for the last time. Diageo is planning to restore the building and create a visitor centre with flexible events space and rooftop bars to form the focal point of its £185 million investment in Scotch whisky experiences in Scotland.