Review of the week: The cavalry (finally) arrives
The pandemic is spreading rapidly in the US, which is now following the rest of the West into self-isolation. Beware of leverage and expect dividend cuts, warns our chief investment officer Julian Chillingworth.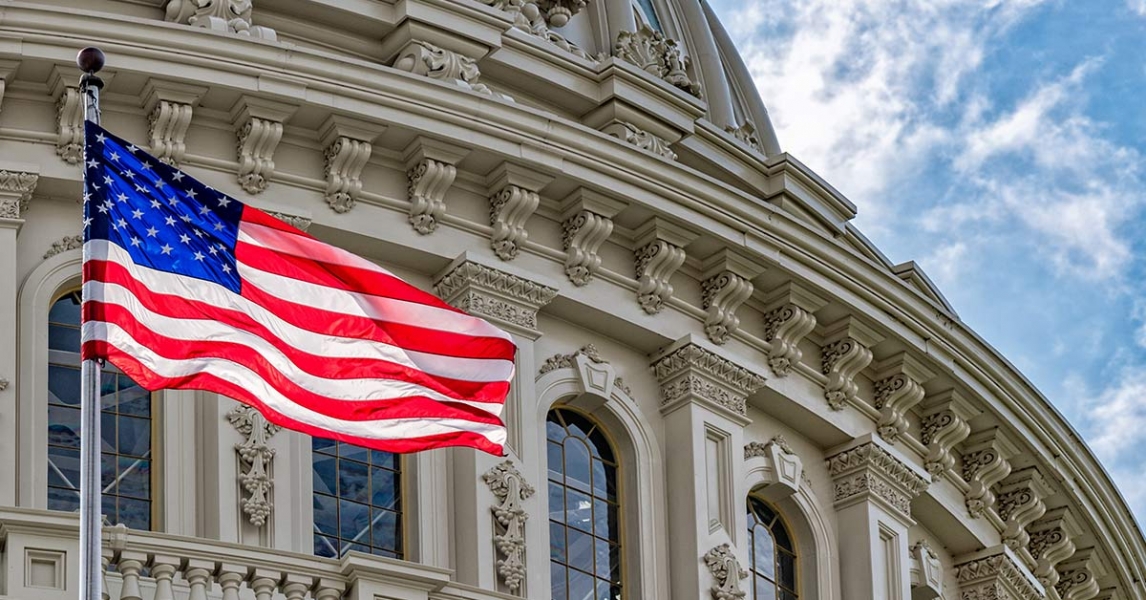 More money hoses were turned on last week, pushing up the water level of American stocks. The Dow Jones Industrial Average Index jumped 20% between Tuesday and Thursday, the fastest rise since the 1930s. And the S&P 500 Index was up a similar amount, posting the sharpest three-day gain in its 63-year history. Still, these swift increases follow some of the quickest falls ever. UK investors may not have seen such gains on their American investments last week, however, because the pound rallied more than 6% against the dollar. This follows a dramatic slump since the sell-off began.
Market movements, both up and down, have become outsized and erratic as confusion and the unknown spreads out before the world. No-one knows how long the pandemic will plague us, nor how long most of the world will have to stay in lockdown. Over the weekend, the UK has flagged that its lockdown may last six months, or even longer, if the virus can't be tamed. These are the major questions for determining the value of investments right now.
First among last week's money hoses was the much-awaited US fiscal response. The $2 trillion package has also been well targeted and timely. Though slow to emerge, Congress has agreed an extraordinary programme that will deliver direct stimulus equivalent to 5% of 2019 GDP, with more money available as business loans. It also expands benefits for the unemployed, which currently range from $200 to $550 a week, depending on the state. These payments will now be boosted by $600 a week for the next four months, which should lend a hand to the 3.3 million workers who were laid off last week. It was the largest weekly jobs cull the US has ever seen.
All of this spending by governments and central banks doesn't necessarily mean this is the bottom for stocks and credit markets. We think the notion that the stimulus will prevent markets from falling any further is unrealistic. In the midst of the global financial crisis in early 2008, then-President George W Bush authorised a $168 billion stimulus; in October 2008 US Congress approved the $700bn Troubled Asset Relief Program, which injected money into banks, mortgage markets and car companies; President Barack Obama's $787bn American Recovery and Reinvestment Act was passed in February 2009. But markets didn't finally trough until March 2009.
Governments and central banks should be applauded for acting so swiftly and overwhelmingly to support their people and businesses in this turbulent time. But the pain for some businesses and households is only just beginning. There's no way to know how problems in one area could spill over into others.
| | | | | |
| --- | --- | --- | --- | --- |
| Index | 1 week | 3 months | 6 months | 1 year |
| FTSE All-Share | 6.6% | -28.1% | -24.3% | -19.7% |
| FTSE 100 | 6.3% | -27.0% | -24.2% | -19.7% |
| FTSE 250 | 8.7% | -32.7% | -25.3% | -19.4% |
| FTSE SmallCap | 5.4% | -30.2% | -23.6% | -21.3% |
| S&P 500 | 4.8% | -16.6% | -13.9% | -1.9% |
| Euro Stoxx | 4.8% | -23.3% | -21.4% | -11.7% |
| Topix | 9.2% | -9.6% | -9.2% | 0.0% |
| Shanghai SE | -4.4% | -3.5% | -5.4% | -7.2% |
| FTSE Emerging | -1.2% | -20.6% | -16.4% | -11.2% |
Source: FE Analytics, data sterling total return to 27 March
Battening down the hatches
Over the next few weeks, we believe there will be a raft of dividend cuts, profit-warnings, emergency capital-raisings and credit downgrades.
Combined with truly terrible economic numbers that will flow from a complete shutdown of nations, which we warned about last week, we believe this wave of bad news will lead a few more investors to panic. Not that we feel there is anything to panic about, mind. This is a tough time, sure, but we will get through it. But we feel you really need to be focusing on the solvency of your investments and bracing yourself for a drastic reduction in dividends. Many companies are going to be going months with little to no sales to speak of. They will be in survival mode.
Any stocks with lots of debt are going to find life tough and those dependent on the consumer will be under pressure, so retail, leisure, industrials and mining and oil. Healthcare, consumer staples and utilities should all weather the storm better. Meanwhile, erratic moves in markets are likely to continue. Much of the selling has been aggravated by margin calls on over-indebted investors. Margin calls are when a lender demands more collateral (cash or assets) to protect their loan to someone who has borrowed to invest ('levering' their investment). This happens when the value of the collateral drops because of market falls. When this happens systemically, it tends to lead to greater sales to fund these obligations and therefore yet more margin calls. Some banks have stopped requiring margin calls – especially in securities backed by commercial property – to try to prevent this spiral from spreading.
On Friday, the strong rally propelled by fiscal and monetary stimulus ran into the ground as investors took profits and turned their attention to the virus itself. We believe any sustained recovery in markets requires the number of cases globally to begin to peak. That would give people more confidence in mapping the length and depth of the economic slowdown.
The rising number of cases across Europe and the US over the weekend will probably unsettle markets this week. Globally, COVID-19 cases have broken 700,000 and in the US the number of infections continues to increase rapidly. Various statistical models closely followed by the UK government suggest that, as testing increases in the UK, the number of cases will peak at 65,000. As of Sunday, there were 19,000 confirmed cases here.
Hopefully, if we all stay smart and keep our distance from each other, we can get through this quickly and get back up and running.