Review of the week: A Christmas Carol
Boris Johnson has won a strong mandate to get on with his Brexit deal, sending sterling shooting higher. But there's something unusual going on with UK stocks, notes chief investment officer Julian Chillingworth.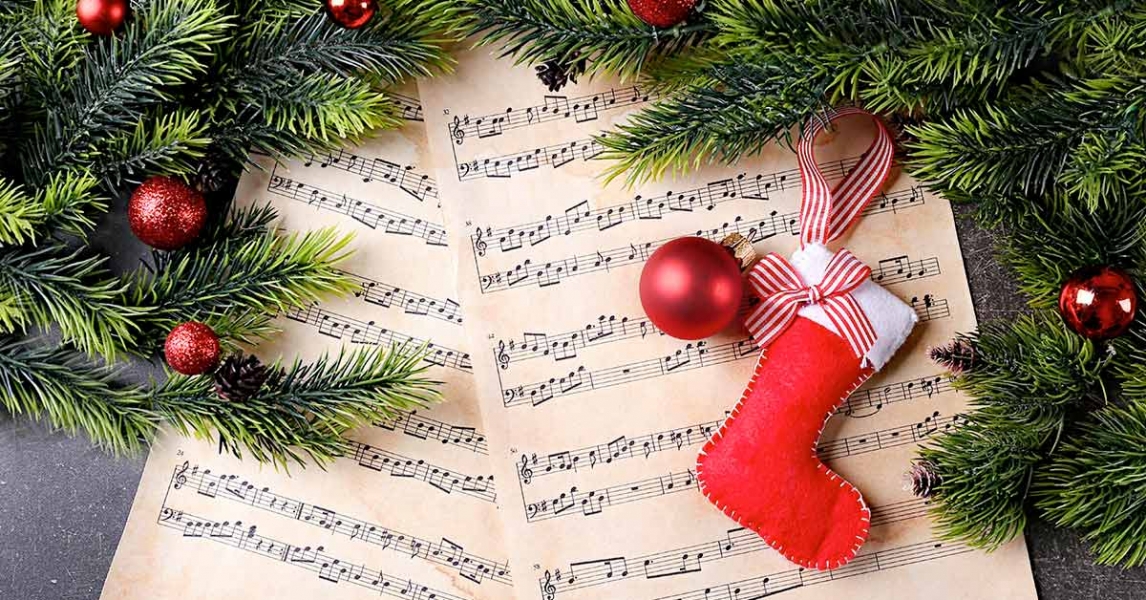 For once the polls were right: the Conservative Party secured a large majority in the House of Commons in last week's election.
The Conservatives' 78-strong majority gives them the mandate to take the UK out of the EU and forge ahead with 'one-nation Conservatism' that presages an Ebenezer Scrooge-like transformation in the party's attitude to government spending. From miserly to charitable, the Conservative government has promised to boost spending by up to £20 billion annually on infrastructure.
Government spending on investment should be thought of differently to day-to-day spending or social transfers. Faster railways, wider broadband coverage and so on should raise the productive potential of the economy and therefore increase the future tax revenues that can be used to repay any debt taken out to pay for such projects. Additionally, infrastructure spending can employ more people, possibly increase wages, increase the volume of goods and services bought by the government sector and utilise capital that might have otherwise been invested overseas.
We welcome this development: The UK has the second-lowest debt ratio among G7 economies, by really quite some way compared with France, the US or Japan. And our peers' borrowing costs have remained very low regardless of their extra borrowing. A focus on investment spending should also increase the economy's productive potential, thereby keeping inflation in check, which is ultimately the only constraint on a sovereign nation's ability to borrow. Unfortunately, the extent of the fiscal splurge isn't as large as originally touted during Mr Johnson's leadership campaign.
Markets tend to like continuity, especially when the alternative is near unprecedented change. The UK's future relationship with the EU remains uncertain, but arguably less than if the Conservatives had won with only a small majority. It's unlikely that all the GDP growth lost since the referendum will be recouped, especially as the much-touted large fiscal stimulus didn't make it into Boris Johnson's manifesto. Nevertheless, this is a positive development for the UK's financial markets and we expect international investors to start to return to this unloved corner of the globe.
This already appears to be happening. Sterling had been ebbing on Thursday as traders worried that reports of high turnout and a 'youthquake' meant Labour would do well. Instead, the demolition of the party's support in northern England sent sterling shooting to touching distance of $1.35 before falling back to a trading range near $1.34. The better domestic outlook and sharp rally in the pound should benefit the mid-cap FTSE 250 Index more than the overseas-focused large-cap FTSE 100 Index. And the strength of sterling would also reduce the earnings of FTSE 100 companies that make most of their sales in foreign currencies. Yet this morning the FTSE 100 has actually started to outperform the FTSE 250, the opposite of what you would expect. We felt that any clarity over Brexit would entice foreign owners back to this unloved market, and it appears this could be happening already.
| | | | | |
| --- | --- | --- | --- | --- |
| Index | 1 week | 3 months | 6 months | 1 year |
| FTSE All-Share | 1.8% | 1.8% | 3.8% | 13.9% |
| FTSE 100 | 1.6% | 0.6% | 1.9% | 11.9% |
| FTSE 250 | 2.8% | 7.2% | 13.9% | 24.4% |
| FTSE SmallCap | 2.1% | 4.8% | 4.1% | 13.1% |
| S&P 500 | -1.0% | -1.3% | 4.9% | 14.7% |
| Euro Stoxx | -0.2% | -1.6% | 2.8% | 13.1% |
| Topix | -0.8% | 0.8% | 7.8% | 8.5% |
| Shanghai SE | 0.8% | -8.2% | -4.0% | 4.8% |
| FTSE Emerging | 1.3% | -1.0% | 2.7% | 8.9% |
Source: FE Analytics, data sterling total return to 13 December
Santa arrives early (with many qualifying clauses)
A tentative trade agreement – the long-awaited 'phase one' deal – between the US and China was announced on Friday. The finer details and the actual signing won't be finalised till next month, of course …
Early indications were that only some of the new US tariffs on Chinese goods would be scrapped in return for China promising to boost American imports by at least $200bn over the next two years. If true that would double the amount of American goods and services sold to China by 2023. Quite a target. Chief US trade negotiator Robert Lighthizer also seemingly heralded specific targets on products and industries, akin to import and export quotas that Washington imposed on Japan in the 1980s.
So not exactly what everyone was hoping for, and the chances of a 'phase two' agreement in Mr Trump's first term seem slim. It was the minimum that investors could have hoped for, so US stocks were virtually unmoved by the news.
As the 2010s slip away from us, another decade beckons. Looking back on the past 10 years (minus a few trading days), there really was only one trade: the S&P 500's total return was 324% in sterling terms. The FTSE All-Share delivered just 113% over that time and the growth story of the Millennium, China, gave you just 35%. American stocks were the place to be. And adjust the microscope slightly, focusing on the technology-heavy Nasdaq Composite: UK investors made an extraordinary 427%, or 15.6% compounded every year. Ho, ho, ho. So what's the next big thing? Something to ponder over the holiday break! But let's be honest, family, friends and food will dominate. As they should.
Thanks for investing with us and for reading our weekly thoughts. We are taking a festive break and will be picking up the pen once more on 13 January. Happy holidays!