Review of the week: Christmas wishlists
With the UK economy creaking under the weight of Brexit preparations, the election campaign is well and truly underway. Can the parties' shower of gifts for voters really be paid for, wonders chief investment officer Julian Chillingworth.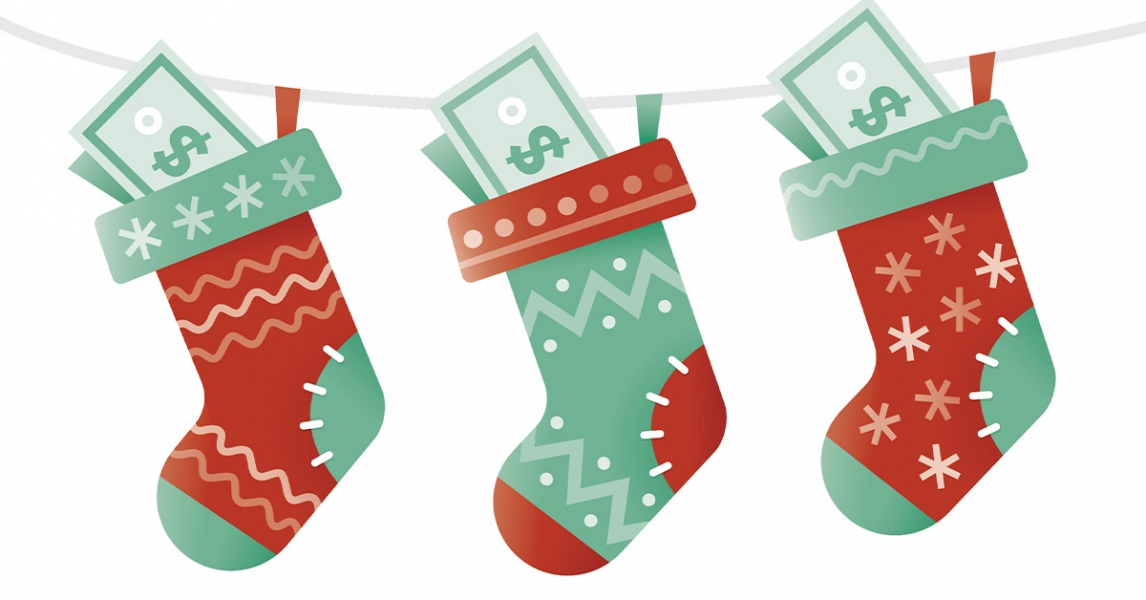 The election manifestos are out.
The Liberal Democrats delivered first, with a plan to stop Brexit and use the cash saved from a stronger economy to spend on education, addressing inequality, universal free healthcare and the green economy. The Labour Party was next, serving up a radical tax-and-spend programme that would tax capital gains at marginal income rates, hike company taxes, nationalise virtually everything sold off since Thatcher and unleash a wave of spending on infrastructure, the NHS, emergency services and state pensions. (There really is a lot in there – we're preparing an in-depth analysis of the Labour manifesto, so look out for it this week.) Finally, the Conservatives released their election promises yesterday. Getting Brexit done was the main thrust, along with zero payroll and VAT tax rises, a clamp-down on immigration and a spray of cash for the NHS, the police force and the roads.
Support for the Liberal Democrats and the Brexit Party has slumped since the election was announced, while both the Conservatives and Labour parties' poll numbers have risen. The Conservatives have taken the lion's share, and are now polling high enough to deliver a majority. The market appears to have cautiously priced that in; however, sterling remains anchored somewhat following its sudden, post-deal jump in late October. Perhaps currency traders have been burned by polls once too many times recently and want to see the result bolted on before they react.
Both the Labour and Conservative manifestos are big on spending and light – or mischievous – on the funding. This is a bit worrying considering the nation's finances still aren't tip-top even after a decade of austerity. New public borrowing spiked in October, hitting its highest monthly level in five years. The amount of debt added each year is well down on the bad old days of earlier in the decade, but the reason for last month's increase should give politicians pause. Government spending surged (probably due to Brexit preparations) while tax receipts (a proxy for economic activity) stalled. A weaker economy and greater government spending on Brexit may make it harder to deliver all those goodies that the parties have promised voters.
| | | | | |
| --- | --- | --- | --- | --- |
| Index | 1 week | 3 months | 6 months | 1 year |
| FTSE All-Share | 0.4% | 4.2% | 3.0% | 10.6% |
| FTSE 100 | 0.4% | 3.6% | 2.2% | 10.1% |
| FTSE 250 | 0.4% | 7.5% | 7.8% | 13.9% |
| FTSE SmallCap | 0.5% | 3.4% | 0.6% | 7.0% |
| S&P 500 | 0.3% | 2.0% | 8.2% | 19.5% |
| Euro Stoxx | -0.3% | 3.8% | 6.0% | 16.0% |
| Topix | 0.3% | 6.7% | 10.9% | 11.1% |
| Shanghai SE | 0.0% | -3.8% | -3.4% | 7.9% |
| FTSE Emerging | 1.2% | 2.8% | 5.8% | 12.5% |
Source: FE Analytics, data sterling total return to 22 November
The art of the deal
Across the Atlantic, the US economy had a good week.
The American housing market continued to improve, helped by the fall in interest rates. The number of foundations poured for new homes and the permits to start building yet more have shot higher in the past few months. That bodes well for the economy overall, as housing was one of the first sectors to cool earlier this year, now it is likely to be the forerunner of a 2020 upturn. The US Manufacturing PMI – a mix of mood surveys, order data and hiring intentions – improved as well.
Both China and American officials declared a "phase one" trade deal is probable before the end of the year. This deal has been more mythical than the unicorn, so we remain a bit cynical about this. In theory, an agreement between the two sides should be locked in: Donald Trump needs a win for the agri-states that make up his base and China needs a stronger economy and political capital to deal with the raging fire that is Hong Kong. And yet, in practice the two sides simply struggle to come to terms.
As for Hong Kong, its people turned out in droves for district council races at the weekend. About 70% of eligible voters cast a vote, the largest election turnout in Hong Kong's history. These are low-level local councils, below the governing Legislative Council, but they are the only ones that allow everyone in the territory to vote. Previously, all of 18 districts had pro-China majorities; after the weekend 17 had switched to pro-democracy majorities. That isn't a good look for China, which has argued that the protests are a minority of troublemakers agitated by the CIA. Still, it's not the overwhelming tidal wave you may think. About 40% of voters supported pro-China councillors. The US is holding firm on backing the pro-democracy movement, with both chambers of Congress passing a solidarity bill – although Mr Trump is yet to sign them into law.