Review of the week: The fog of Brexit
On the anniversary of Nelson's great victory in the Battle of Trafalgar, Chief investment officer Julian Chillingworth ponders Boris Johnson's battle to leave the EU on 31 October after parliament's latest blockade.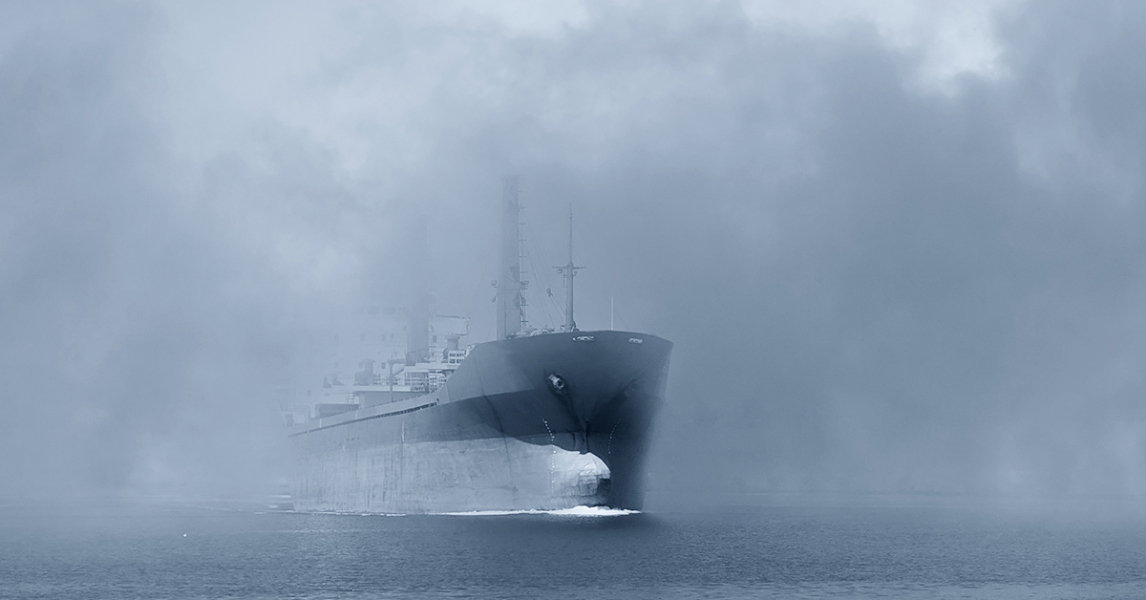 The significance of today's 214th Anniversary of the Battle of Trafalgar will not be lost on the Prime Minister. Nelson went into this key confrontation with the French fleet with a well thought-out plan and officers and men who had been well drilled and battle harden. Boris Johnson now faces a stormy but potentially decisive week in his battle to get Brexit done by the 31 October deadline.
Just when it looked like victory might be in sight, parliament voted in favour of the Letwin amendment, designed to blockade any attempts by the Government to leave the EU by alternative routes on 31st October without a deal. Sterling, a reliable barometer of Brexit fog, fell 0.6% in early Monday trading.
Forced to by Saturday's vote, Mr Johnson followed the letter of the law, sending a request for extension to the EU. But he churlishly left it unsigned and added another letter, making clear that he still intended to get Brexit done by 31 October.
Nelson wasn't known for his modesty, but he acknowledged that he "cannot command winds and weather." The PM will try again today to win backing on a meaningful vote, amid predictions that he has the 320 votes needed to do it, but he'll need a favourable wind. Speaker of the Commons John Bercow could stop it even reaching the floor. Like the battle at Trafalgar, it's a close-run thing.
If he comes up short today, Mr Johnson will need to get a majority in Tuesday's vote on implementing the required Brexit legislation. Each day that passes without parliament's backing will be precious time lost for getting a deal in place to leave the EU on the 31st.
Regardless of what happens on Monday, Tuesday will see a series of amendments that could try to force changes to the deal or put it to a second referendum. We think it's unlikely that the EU will make any decision on the request for an extension before then. Failure to get a deal ratified in the House of Commons would probably trigger an election.
What does all this mean for sterling and the UK economy? We think financial markets – especially the currency markets – have overestimated the risk of the UK leaving the EU without a deal. But even if this week does mark a decisive turning point, the whole saga is far from over. If the week ends without a deal agreed, or an amendment is passed to hold a referendum on the deal, we think the door would be open for rate cut by the Bank of England. Unpredictable delays just weaken confidence further. After the last extension in April, the UK service sector confidence bounced briefly as no-deal was avoided. This is unlikely this time as a delay would probably pave the way to a general election.
| | | | | |
| --- | --- | --- | --- | --- |
| Index | 1 week | 3 months | 6 months | 1 year |
| FTSE All-Share | -0.9% | -1.9% | -0.9% | 6.9% |
| FTSE 100 | -1.3% | -3.2% | -1.8% | 6.5% |
| FTSE 250 | 1.0% | 4.5% | 3.8% | 9.9% |
| FTSE SmallCap | 1.0% | -1.1% | -0.9% | 0.9% |
| S&P 500 | -1.1% | -3.2% | 4.4% | 10.9% |
| Euro Stoxx | -0.5% | -1.6% | 3.0% | 10.0% |
| Topix | 0.0% | 2.7% | 5.7% | 2.6% |
| Shanghai SE | -2.6% | -4.9% | -13.7% | 17.4% |
| FTSE Emerging | -0.3% | -5.1% | -2.4% | 12.3% |
Source: FE Analytics, data sterling total return to 18 October
Peace in our time?
Finance ministers and central bankers from the world's biggest economies, gathering in Washington for the annual meeting of the International Monetary Fund last week, noted the risks to the global economy from trade-related uncertainties. For its part, the IMF warned in its latest World Economic Outlook last week that the world economy was on track to slow to 3% growth this year, its weakest since 2009's 'great recession'.
Last week started with a brief period of euphoria on reports that US and Chinese negotiators had agreed to a limited "phase-one deal". China poured some cold water on these expectations, saying more talks were needed before it agreed to buying US farm products in exchange for America suspending planned tariff hikes on imports from China. But hope remains alive that Donald Trump and his team, not wanting the President to be blamed for a slowing economy as voters head to the polls in next year's presidential election, will do what it takes to secure a deal.
Meanwhile, Mr Markets' attention will undoubtedly turn to company earnings, now fully in season, and US Federal Reserve's (Fed's) meeting next week, where a further rate cut is almost fully priced in.
According to interest-rate futures markets, another 25 basis points is expected to be lopped off the Fed's benchmark interest rate, boosting hopes that a recession can be averted. We think a cut is more likely than not. Also on the side of hope, some key measures of the health of the American economy are holding up well. Unemployment hit a 50-year low of 3.5% and wage growth at 2.9% is higher than inflation (though it has slowed from previous months). Unfortunately, labour measures tend to lag other parts of the economy, i.e. by the time they start falling we're already in trouble.
So far, 80% of companies reporting results for the third quarter have beaten earnings expectations. If this week brings more of the same, it could help lift what is a pretty low mood considering the backdrop – US shares are up about 11% over the past 12 months (in sterling terms). Even UK companies, staring down the barrel of Brexit, are up about 7%.