Review of the week: Throwing the kitchen sink
The UK government has unveiled a phenomenal package of support to try to stem layoffs and backstop society. Now people have to lend their support to each other, argues our chief investment officer Julian Chillingworth.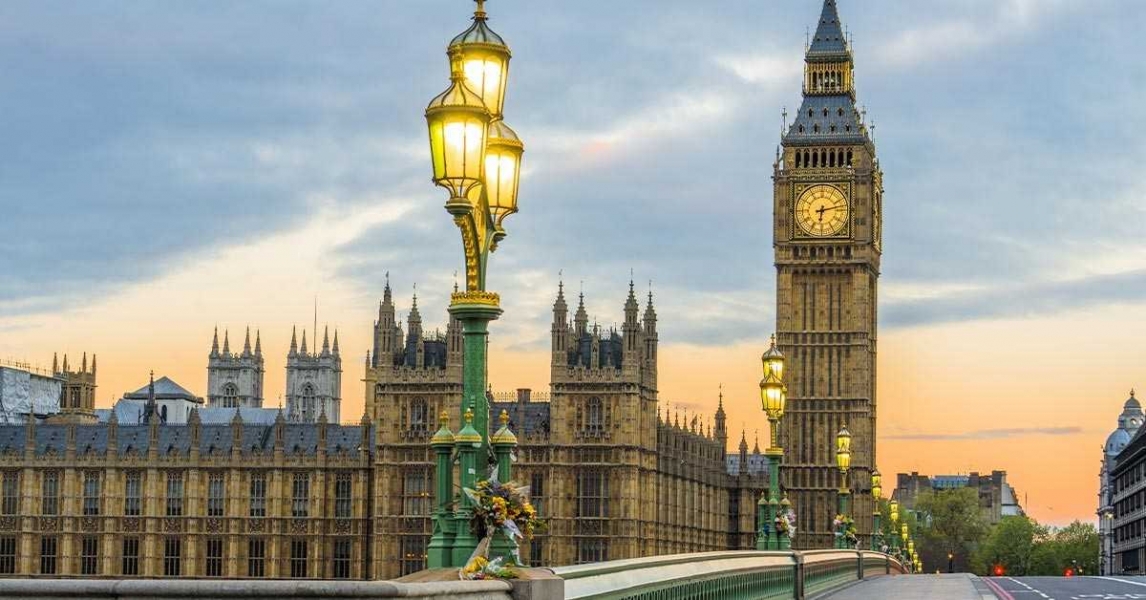 You know it's an emergency when the Daily Telegraph champions socialism. The government has locked down the country and promised to pay 80% of any furloughed worker's salary, up to £2,500 a month, for three months. About 15% of the nation will fall through the holes in this net, however, because they are self-employed. And then there is the lack of guidance about how it will work for the swathe of people on zero-hours contracts. Still, this should limit mass layoffs of workers – something that has already started in earnest in the US as Congress dallies yet further on its fiscal support measures.
Markets took another leg down last week. An aborted rally across Europe on Friday ran into the sand as New York Governor Andrew Cuomo sent all nonessential New York City public workers home and locked down everything bar supermarkets, pharmacies and other essential services. New York is the worst-hit American centre and fears are that other cities may soon have to follow suit. As city after city is shut down, and country after country cracks down on commerce and mingling, the inevitable recession will be deepened in the short term. In the UK, Prime Minister Boris Johnson has warned that the lockdown may become even more stringent, with people only allowed out alone to buy food and medical supplies. Yet, perhaps, if the measures work to quickly control the pandemic it will have a lesser overall impact on the global economy.
Markets traded weaker across Asia this morning and in the UK opened down 4% lower as investors were disappointed once again by Congress, which still can't agree over the $2 trillion emergency pandemic package. Still hope remains that this will be hammered out in the next couple of days.
In my experience, market crashes bottom out when investors are at their gloomiest. There are still many commentators looking for small positives, so on this rule of thumb another leg down looks highly likely. Sterling has fallen about 10% against the dollar since the beginning of March, sheltering overseas assets somewhat yet crushing the FTSE 250 and smaller-cap UK companies. Currencies are a mystery wrapped in an enigma, but this plunge can be partially explained by the pound being a 'risk-on' currency that tends to do well when the global economy is improving and doing terribly when it isn't. Also, as global run for safety, those harbours are usually priced in dollars, so the value of the dollar skyrockets as everyone scrambles to exchange their pounds, pesos, and Aussie and Canadian dollars.
In the coming weeks, cuts in jobs and dividends are on the way. Exactly how deep these moves are will have a bearing on markets. Many companies have already started to cut their dividends and it's likely that more will come out of the woodwork as the pandemic spreads further into the West. In terms of UK dividends, the business models of many of these companies were already under strain and in some case highly leveraged. The pandemic was simply the last straw. We are continuing to analyse companies' ability to withstand the impact of the virus, both in terms of cash flow and profits (liquidity), and in terms of balance sheets (solvency). However, in such a fast-moving scenario it is difficult to predict how individual management teams may react as they conserve cash. As for job cuts, we will be watching the US initial jobless claims release that drops on Thursday. From what we've heard anecdotally, the number of Americans on the dole could be about to rise very sharply indeed.
| | | | | |
| --- | --- | --- | --- | --- |
| Index | 1 week | 3 months | 6 months | 1 year |
| FTSE All-Share | -5.2% | -31.8% | -28.5% | -25.8% |
| FTSE 100 | -3.2% | -30.7% | -27.9% | -25.4% |
| FTSE 250 | -12.6% | -37.0% | -31.9% | -27.7% |
| FTSE SmallCap | -14.8% | -33.1% | -28.0% | -26.4% |
| S&P 500 | -10.2% | -20.2% | -17.4% | -7.1% |
| Euro Stoxx | 0.1% | -26.5% | -24.6% | -17.6% |
| Topix | 5.3% | -17.5% | -15.7% | -7.0% |
| Shanghai SE | -0.6% | 0.7% | -2.4% | -5.4% |
| FTSE Emerging | -4.4% | -19.0% | -15.5% | -12.3% |
Source: FE Analytics, data sterling total return to 20 March
Hold fast
We are in uncharted territory here for the modern economy. But not for society – our forebears have dealt with this before. Not only that, but this time round we have so many more tools for getting work done remotely, enjoy better healthcare technology and have a greater understanding of how viruses spread.
Last week we shut our London office in line with the Government's advice. Despite this unprecedented move, we are still open for business. Connected with video conferencing, remote access to computer systems and digital information streams, we are able to keep working. Of course, it's not ideal and we're a little less productive than normal so please bear with us as our timeframes for processing work are slipping a bit, as you would expect.
But we aren't extraordinary. Many other businesses are in the same boat as us, able to keep ticking over despite locked down offices. Not all, of course, and large swathes of the economy – bars, restaurants, retailers – are unable to work from home so seamlessly. Yet, the internet has allowed bars to instantly tell their customers that they are setting up as off licences, restaurants advertise themselves as takeaways and retailers offer deliveries directly from the warehouses through e-commerce. We are more flexible and adaptable these days.
In economics, usually it's not the actual thing that's the problem. It's the reaction to the thing. If everyone does the right thing, if most people don't panic-buy (or panic-sell), if everyone looks out for each other, we can get through this. Yes, this crisis is going to get a bit worse before it gets better, yet if we can engender a bit of community spirit – rather than turn inward and create an everyone-for-themselves jungle – we should be able to stop the world going apart at the seams. We may even have an opportunity to make the future a little brighter.
The globalised economy is a fantastic machine for making society more efficient. But it can make the world more impersonal even as you know more of it. It makes people in your own town more distant, even though you can trade with people in towns thousands of miles away. Its specialisation allows us to make the most amazing networks and machines, yet it means many of us can't fix our own problems or bake our own bread.
The globalised economy makes our society more fragile as it makes it more efficient. But this terrible shared experience may help us all. If the young and fit run errands for elderly neighbours they've never spoken to before, if banks really do support their customers through their cash flow troubles, if the wealthy buy supplies for the hard-up, we can regain a little more community. And perhaps, stuck around the house all day, many of us may use the best network the global economy has given us to learn new skills, new languages, and even meet some new people (digitally, of course). Some of us may even pick up some tools and surprise ourselves with our DIY ability.