Sixty years of Barbie
The world's most famous doll made her debut at a time when the fight for women's rights was gaining renewed momentum. She was intended to inspire young girls to believe that they could "be anything", yet during her 60 years as a cultural icon she has attracted as much criticism as she has praise. Has Barbie helped or hindered the fight for gender equality?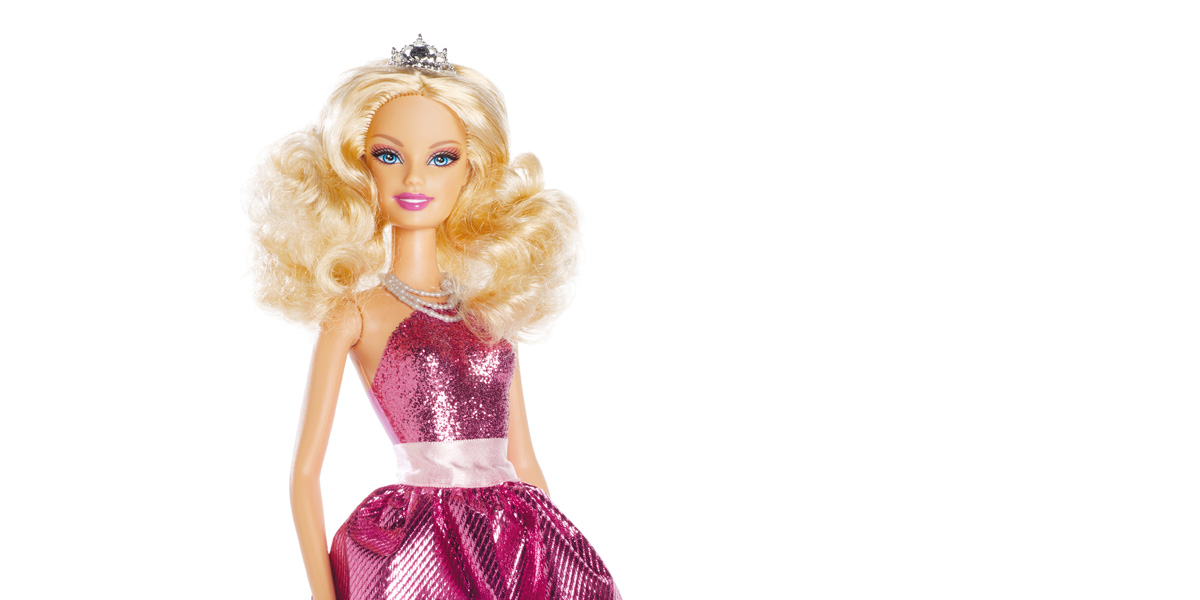 Nick Swales, Investment Director, Rathbones
Gender roles were firmly entrenched at the start of the 1950s. The post-war years had helped to cement a status quo of men as breadwinners and women as wives and mothers. But beneath the surface, particularly in the US, something was stirring.
I Love Lucy, one of the earliest TV sitcoms and the first to feature a woman in a leading role, hit America's screens in 1951. The central character, Lucy Ricardo, was played by actress and comedian Lucille Ball, who produced the show herself. Like The Honeymooners' Alice Kramden, who would continue the theme in another mould-breaking comedy a few years later, Lucy was feisty, free-thinking and determined to carve out a life beyond her domestic travails.
It was amid such nascent flickers of gender equality's mainstream recognition that businesswoman Ruth Handler noticed how her daughter, Barbara, played with paper dolls. The youngster would treat them as adults rather than as children, and she would habitually accord women only parental or caregiving duties.
With all toy dolls manufactured in the US resembling infants, Handler set out to fill what she suddenly realised was a significant gap in the market. She found further inspiration during a trip to Europe, where she encountered Bild Lilli — a German-made polystyrene doll with an extensive wardrobe of fashionable outfits.
Handler doggedly petitioned the executives at Mattel, the company of which her husband was a co-founder. Although initially reluctant, they eventually backed her. On 9 March 1959, at the New York Toy Fair, the first-ever Barbara Millicent Roberts — better known as Barbie — was unveiled.
Barbie was intended to address the interrelated issues that her namesake's play habits had revealed. Handler not only wanted to sell a doll with adult features: she also wanted to encourage girls to frame their futures in less clichéd terms — to appreciate, like Lucy Ricardo and Alice Kramden before them, that women should not limit their ambitions to cooking, cleaning and child-rearing. "My whole philosophy of Barbie was that through the doll the girl could be anything she wanted to be," Handler once remarked. "Barbie always represented the fact that a woman has choices."
Just as Barbie sought to obliterate one stereotype, though, so she immediately set about perpetuating another. The Barbie that wowed New York was tall, slim and blond. She wore a zebra-striped swimsuit and sported a permanent sideways glance that was designed to convey the demure air of a fashion model. She could be thought of aspirational, which was good; but she could also be thought of hopelessly unrealistic, which — at least in some people's eyes — was bad.
A lifelong capacity to divide opinions was thus established at the outset. Barbie's 60-year history, during which more than a billion dolls have been sold, has since been punctuated by both an apparent determination to exert a positive influence and an unfortunate inability to please everyone.
Some of the most common reproaches have revolved around her appearance. For nearly 40 years her vital statistics were estimated to be 36" (chest), 18" (waist) and 33" (hips) — not exactly representative of the female population as a whole. Research by a Finnish university even warned that she lacked the level of body fat required for menstruation. She was given a wider waist in 1997, with "tall", "petite" and "curvy" variations following in 2016.
She has also been accused of lacking diversity. Hispanic and black Barbies were introduced in 1980, but their facial features remained Caucasian until an outcry prompted new designs. In 1997 Mattel produced Share-a-Smile Becky, Barbie's wheelchair-user friend, only to face fresh condemnation amid complaints that she was unable to squeeze through the doors of Barbie's famous Dreamhouse — less still into its elevator.
Yet perhaps the most hurtful criticism relates to Barbie's alleged ineffectiveness in highlighting the careers available to women. In light of Handler's original vision for her creation, condemnation
of this kind calls into question much of Barbie's raison d'être.
Barbara Millicent Roberts has had more than 200 jobs since 1959 — starting, somewhat tritely, as a fashion designer. Having demonstrated her skills as an architect, an army officer, an astronaut, a CEO, a computer programmer, a doctor, a firefighter, a pilot and even a presidential candidate, has she made any difference to how girls perceive their employment opportunities?
There is still a conspicuous dearth of women in many sectors. Science, technology, engineering and mathematics (STEM) provide the most obvious examples. A 2015 analysis by Fortune found that women made up only a third of the workforces at the world's nine biggest technology companies and that the disparity intensified as ranks became more senior. Research by the OECD has shown that boys are still more likely to pursue a career in STEM, even though girls might perform similarly in relevant subjects at the age of 15.
Does this make Barbie a failure? Possibly. A 2014 study by the University of Oregon concluded that playing with Barbie left girls aged from four to seven limited in their outlook and that they were more likely to consider multiple options if they instead played with Mrs Potato Head. A popular theory is that Barbie's idealistic appearance simply compels youngsters to focus on their looks rather than on their professional prospects.
Professor Laurie Cohen, of Nottingham University Business School, has conducted numerous studies into gender inequality in STEM. Her findings suggest that it is "real" role models who can actually make a difference. "It's vital that young women are inspired by the success of others," she says, "but care is needed, because some role models may end up having a negative impact. Above all, the girls and women we spoke with wanted role models who could talk about their own difficulties and challenges."
"Our respondents weren't interested in 'superwomen' touting unrealisable dreams," adds Professor Jo Duberley, of Birmingham Business School, who co-authored the research. "They wanted role models they could relate to."
Maybe the unhappy fact is that one person's role model is invariably another person's damaging influence. This is certainly true of Barbie, just as it has been true of the many would-be champions of gender equality who have preceded and followed her. Lucy Ricardo constantly sought to expand her horizons, yet she was routinely portrayed as comically incompetent. Alice Kramden was strong-minded and resilient, yet her day-to-day existence stayed rooted in drudgery. Simone de Beauvoir, Madonna, Oprah Winfrey, Hillary Clinton — all have attracted their fair share of admiration and opprobrium alike. Nobody is perfect in the final reckoning — although Barbie, uniquely, might just be too perfect. The world's most famous doll has done what she can during the past 60 years, and Mattel's current Dream Gap Project underlines a resolve to carry on in the same vein; but Barbie will never be a cure-all for some of society's wider failings. In the words of MG Lord, the author of Forever Barbie: "The problem here isn't an 11.5" plastic object. The problem is the larger culture."
Jobs for the girls
Barbie's professional career has been prolific, to put it mildly. Frequently reflecting and sometimes even presaging the times, she has had more than 200 jobs since she first entered the working world — as a fashion designer — in 1960. This dazzling versatility has always been intended to demonstrate creator Ruth Handler's belief that Barbie should inspire girls to "be anything".
Today, having marked her 60th year, Barbie, at least in her UK guise, is experiencing another corollary of the fight for gender equality. The retirement age for women is being aligned with that for men, meaning that she will have to work for another six years.
Here are just some of the roles that Barbie has held during the past six decades.
1960 — fashion designer
The original Barbie was essentially a fashion model, so a move into creating her own clothes was a natural progression.
1965 — astronaut
Barbie entered the space race four years before man set foot on the Moon. NASA had no women astronauts at the time.
1973 — surgeon
In an era when the idea of women in such roles was fanciful enough to inspire a feminist riddle, Barbie ran an operating theatre.
The riddle is as follows:
A father and son are seriously injured in a car crash. They are rushed to separate hospitals. When the boy is taken into the operating theatre the surgeon says: "I can't perform this operation — that's my son." How can this be?
It was once all but taken for granted that many people would not be able to see the obvious answer — that the surgeon is a woman
1978 — business executive
Barbie set about shattering the glass ceiling by climbing the corporate ladder. By 1985 she would be a power-dressing CEO.
1989 — army officer
Barbie bucked a trend by assuming a senior role in the army. She would also hold lesser positions in the navy and the air force.
1992 — presidential candidate
This was Barbie's first bid for the White House. She has contested every election since, including on an all-female ticket in 2016.
1999 — airline pilot
Barbie enjoyed numerous stints as a stewardess and, later, a flight attendant before finally taking the controls of an airliner.
2008 — TV chef
With food channels proving a hit, Barbie got her own cookery show. Yet today most top kitchens are still male-dominated.
2010 — computer engineer
Barbie set about addressing the enduring issue of gender inequality in STEM by tackling the curse of downloaded viruses. An accompanying book was famously withdrawn from sale after depicting Barbie as an incompetent who had to rely on the help of her male colleagues.