Time to talk about money – and plan your financial future with confidence
Here are seven top financial planning tips to help you, and your loved ones, make the most of your money and prepare for the future.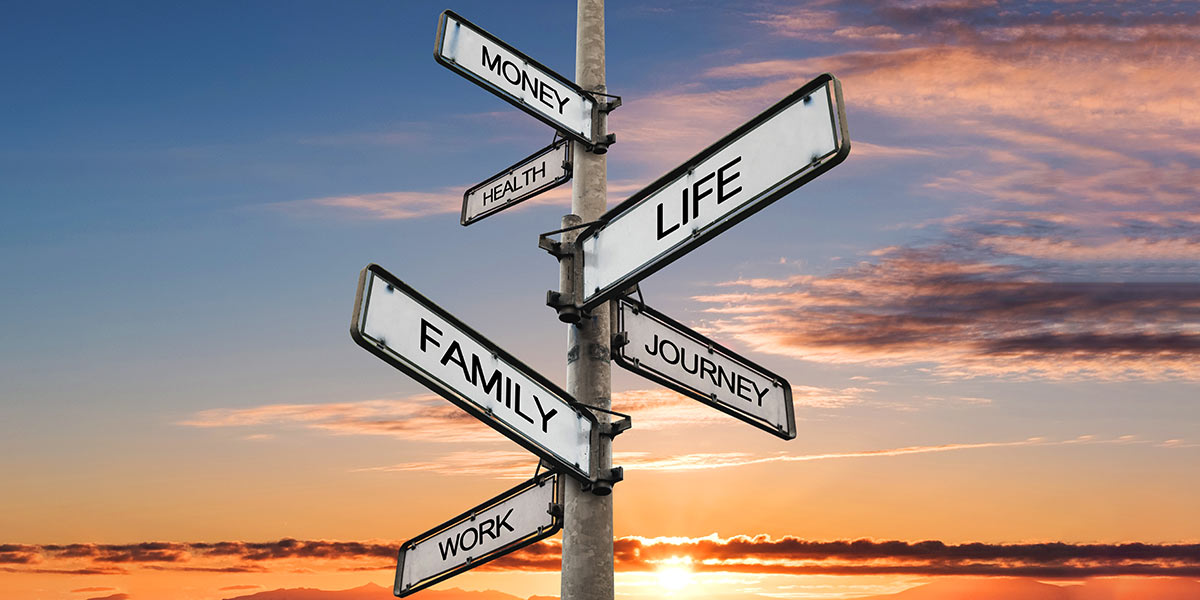 Emma Watson, Head of Financial Planning and Advisory Services at Rathbones
Many people are uncomfortable talking about money. However, discussing your financial affairs with your loved ones is very important – and can even improve your mental wellbeing. In fact, the Money and Pensions Service (MaPS) has found that people who talk about money make better and less risky financial decisions, help their children develop good money habits, have stronger personal relationships, and experience less anxiety and stress. 
"Budgeting should help you feel more in control of your finances and also help you prepare for any unexpected events or emergencies."
Good financial planning, along with open and regular discussion with the important people in your life, should help ensure you're able to make the most of your money, meet your current needs and long-term goals, and negotiate any unexpected future life events. 
Although everyone's circumstances are different and there is no one-size-fits-all approach to financial wellbeing, here are seven tips to help you think about and plan for your financial future. 
1. Set clear financial goals
A good place to start is to work out what your financial goals are, both for the short and long term (beyond ten years). Take some time to think about – and discuss with the people who are important to you – what you want your money to do for you and your loved ones.
Setting clear goals should help you to make the most of your money and establish good financial habits. It's also important to review your goals on a regular basis to check that you're on track to meet them, and adjust them as necessary. 
Budgeting goes hand-in-hand with setting and working towards your financial goals. It may sound obvious, but a budget makes it easier to understand where your money is going, identify whether you can reduce or eliminate unnecessary expenses, prioritise your spending and saving, and ensure you're always living within your means. 
Budgeting should help you feel more in control of your finances and also help you prepare for any unexpected events or emergencies.
Good budgeting should include:
- calculating your expenses, particularly in terms of essential and discretionary spending
- keeping your day-to-day money and discretionary spending funds in separate bank accounts or pots
- setting up direct debits for essential bills to go out on, or close to, pay day
- paying off debts as quickly as possible, particularly those with high interest rates
- keeping tabs on your income and expenditure by checking your bank statements on a regular basis
- setting aside an emergency fund for unexpected expenses
- making regular contributions to your savings, investments and pension.
Being able to live comfortably in retirement requires careful planning. It's important to think about what you – and your loved ones – would like your retirement to look like and then put a plan in place to help make your dream a reality.
Irrespective of your personal wealth, the tax benefits of a pension can make it one of the most important tools to provide you with the financial freedom needed to enjoy later life. And it's never too early to set one up, if you haven't already done so.
Depending on the type of pension you have, you, your employer or other people can all pay into it – and the government also 'contributes' to your pension in the form of tax relief. It's possible to pay into as many pensions as you want, however pensions do have certain limitations that it's important to be aware of. For example, there are limits on how much you can contribute to a pension each year, as well as over your lifetime, and you're not able to withdraw any money from your pension until you reach a certain age.
There are, very broadly, three different types of pension in the UK: the workplace pension, which is set up or provided by an employer; the private pension, which you can set up yourself; and the state pension. The type of pension you have, as well as the tax treatment, will depend on your personal circumstances.
4. Consider inheritance tax – and gifting
Approximately £5.32 billion in inheritance tax (IHT) was paid to HMRC in 2020/21. If your estate is worth more than £325,000 when you die, it's likely that some of it will be paid to HMRC in IHT. Everything below this amount, which is known as the nil-rate band, is exempt from IHT. This rises to £500,000 if you own or part-own your home and plan to leave it to your children or grandchildren, and your personal estate is worth less than £2 million.
Everything in your estate above the nil rate band will be taxed at 40% – unless you leave it to your spouse or civil partner, in which case it will be exempt. Assets in pensions are usually exempt from IHT. In addition, leaving 10% or more of your non-exempt estate to charity will reduce your IHT rate to 36%.
The good news is that, by employing certain strategies and taking advantage of the right exemptions, it's possible to reduce IHT. One of the easiest ways to do this is to consider gifting some of your assets to others while you're still alive. The challenge however is to gift in the right way and at the right time – failing to do so could result in an IHT charge. As the IHT rules are quite complex, it may be worth discussing your situation with a financial adviser if you haven't done so already.
5. Have an up-to-date will
It may feel uncomfortable, but writing a will is one of the most important things you can do. It's especially important for unmarried couples, or if you have children or other family members who depend on you financially. A well-written will should make it much easier for your family and others to sort out your affairs after you die, and ensure that your wishes are respected. It can also help to reduce the amount of inheritance tax payable on your estate.
It's also important to review and update your will regularly – particularly after major life events like a divorce, wedding, or the birth of children or grandchildren – to make sure that it matches your current wishes and remains valid.
For many people, a will simply states that your spouse inherits everything on your death and, on both of your deaths, that all assets will be equally divided among the children. However, a will can, of course, be much more complex for some, particularly those with non-nuclear families or very specific wishes.
6. Take out life insurance
Life insurance policies can provide financial protection to those closest to you by paying out a lump sum, and in some instances a regular income, when you pass away. However, many people don't know whether life insurance is something they need, or aren't sure how to set it up. In some instances, people get life insurance through their employer, but they may not know if this is enough.
It's particularly important to consider getting life insurance if you have dependents or anyone relying on you financially, as well as to cover an outstanding mortgage. Depending on your circumstances, life insurance can often be very affordable – and provide you with valuable peace of mind. Most life insurance companies will also provide the documentation allowing you to set up a trust that would ensure the money reaches your intended recipients quickly, and usually without being taxed.
You may also want to consider taking out other types of insurance, such as critical illness cover, which can be relatively simple to set up.
7. Assign powers of attorney
It's always wise to prepare for the unexpected. Putting in place powers of attorney means that, in the event you're unable to – or don't want to – make your own decisions, someone else of your choice will be able to do it on your behalf.
An ordinary power of attorney is temporary, and allows someone else to make financial decisions on your behalf even though you still have mental capacity. This may be useful in certain circumstances, such as if you're on holiday, in hospital, or finding it hard to get out.
A lasting power of attorney (LPA) gives someone you trust the legal authority to make decisions for you in the event you become physically or mentally incapacitated.
In England and Wales there are two main types: a health and welfare LPA, and a property and financial affairs LPA. And there are three types in Scotland — a 'Continuing POA' for financial issues, a 'Welfare POA' for health and personal matters, and a 'Combined POA' covering both.
It's important to know that, if you're married or in a civil partnership, your spouse does not automatically have the right to make financial and property decisions on your behalf if you're unable to. They can only do so if a Finance and Property LPA , or an older style Enduring Power of Attorney from before 2007, has been established and registered with the Office of the Public Guardian.
"It's important to know that, if you're married or in a civil partnership, your spouse does not automatically have the right to make financial and property decisions on your behalf if you're unable to."
And finally… get professional advice
As many of the rules around financial planning can be quite complex, it's usually very helpful to discuss your circumstances with a qualified financial adviser. They should work closely with you to understand your situation and goals, and use their knowledge and financial modelling tools to develop a financial plan that's right for you.
If you would like to find out more about any of the topics discussed above, or to arrange an initial meeting with one of our financial planners to discuss your situation, please get in touch with us.