Head of fixed income Bryn Jones explains why the Olympics gives him a taste for minority sports and what it takes to win a wider fan base.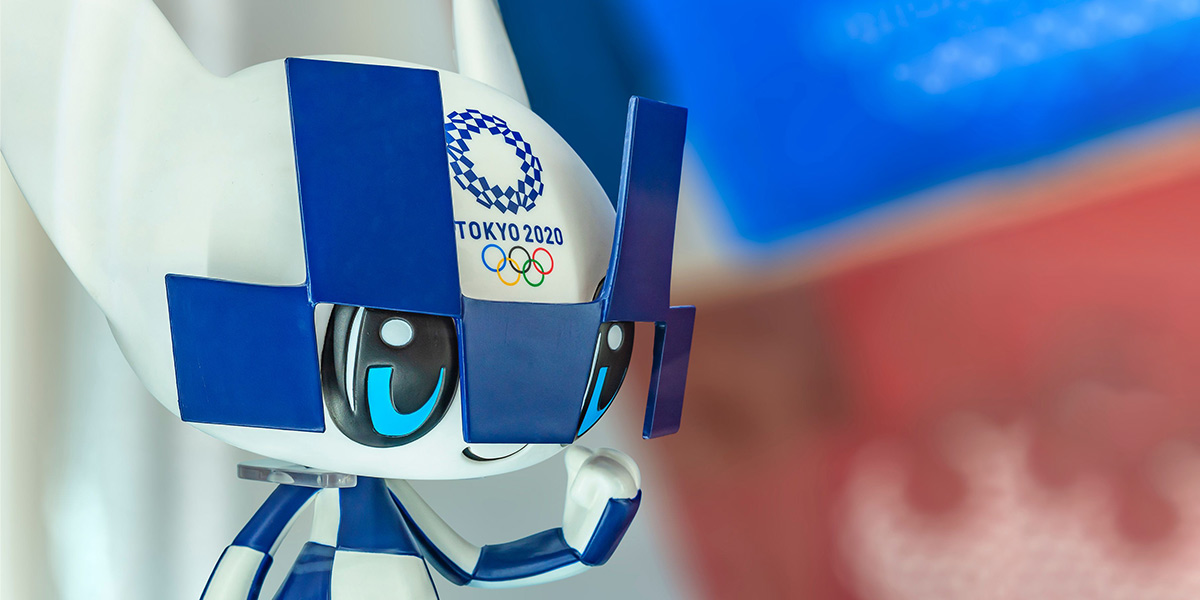 Every time the Olympics comes along, I find myself suddenly obsessed by some so-called 'minority' sport I'd previously hardly been aware of. For a few weeks, I'm suddenly an authority on what it takes to win gold in dressage, trampolining or (this time around) karate. My longer-term sporting passion is ultra-running (races significantly longer than the traditional marathon length of just over 26 miles). Ultra-running isn't yet an Olympic sport, but I live in hope!
Earlier this year, I was thrilled to be part of the team supporting the amazing Lithuanian ultra-runner Aleksandr Sorokin when he beat the world 100-mile running record by nearly five minutes. He completed the run in 11 hours 14 minutes and 56 seconds, at a blistering average pace of six minutes 45 seconds per mile. I was charged with Alexsandr's nutrition. That involved doling out sodium supplements, sugary snacks and cream cheese sandwiches (they're easy to eat on the go!). I focused on the 'marginal gains' principle that helped British cycling achieve such huge success. If you make small incremental improvements in all the various things that drive better performance, you can secure significant outperformance. This is just what I do in my day job to be honest!
Anyway, it gave me huge pride to help someone not in the first flush of youth (Alexsandr is 39) finally win some of the wider recognition he deserves.
I'm acutely aware, of course, that ultra-running may not be everyone's cup of tea. It takes real devotion to glue yourself to the track for 10 hours plus. But the Olympics proves that sporting minnows can grow their fan bases significantly if they get the chance to showcase their sport.
 
Leaping from niche to mainstream
Equally, the Olympics will only manage to win huge audiences if it embraces sports whose popular appeal is growing. The Tokyo Games' mascot is an anime-style character called Miraitowa. This name is inspired by the Japanese proverb, "learn from the past and develop new ideas". The International Olympic Committee actively sought to ensure that the Games attracts a new and younger audience by including sports like skateboarding and surfing (as well as karate!) which are no longer niche, but not yet quite mainstream.
Apologies for the awkward Alan Partridge-style segue, but investing which integrates environmental, social and governance (ESG) principles has also been shifting from the hinterland towards the mainstream. When I first began managing the Rathbone Ethical Bond Fund around 17 years ago, it was very much a minority taste. Over the years, it has gradually won a wider investor base as more and more people have chosen to prioritise ESG principles.
I'm delighted to say that appetite for the fund has now grown so significantly that we were nominated in the mainstream IA Sterling Corporate Bond category in this year's Investment Week Fund Manager of Year awards. What's more, we won best fund!
In more normal times, winning the award would involve me donning a suit and heading to a hotel ballroom, followed by some dodgy dad dance moves and possibly a breakdancing windmill before the night ended.
Instead, I watched the awards on my sofa in a pair of a trackies that have needed replacing for the last six months. I may just celebrate our move to the mainstream with a new tracksuit. I can always wear it when I'm watching the canoe slalom or speed climbing!