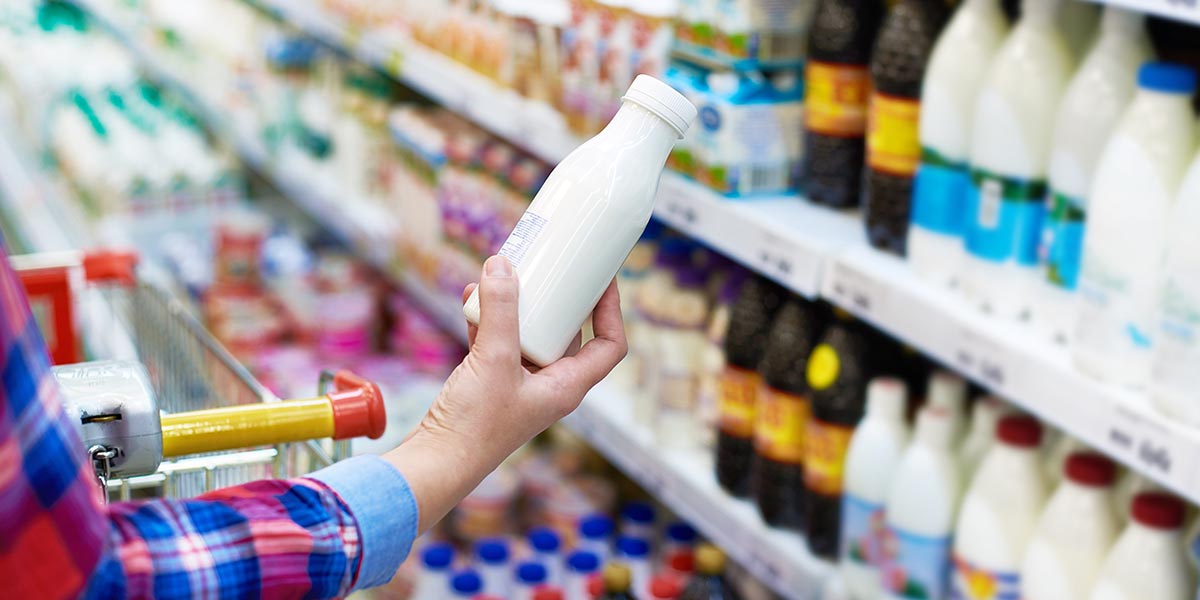 Faced with this radically evolving landscape, are the major branded consumer goods companies doomed to irrelevance and terminal decline? Are there strategies they can adopt to win over younger generations of consumers and stay relevant in the 21st century?
We are confident that many of today's consumer goods companies can survive and even thrive in this new environment, if they recognise the challenge, adopt the right strategies and then execute them with a relentless focus. But this will require vigilance and ongoing, active management of these major brands in client portfolios to separate the wheat from the chaff.
No more 'lazy loyalty'
First and foremost, brand owners need to acknowledge the fundamental changes in the way that consumers react to them. They must make their organisations, marketing, customer engagement and product development more flexible in order to react to these changes and ideally try to stay a step ahead of future changes and trends.
In the past, it has been too easy to dismiss younger consumers' behaviour as quirky and faddish. However, as these 'fads' persist and are indeed increasingly adopted by older generations — particularly in areas like the desire for natural ingredients, sustainability and ethical standards — they will become impossible to ignore.
Brand design consultant Elmwood suggests that brands need to adopt a mindset of 'agile long-termism'. That means remaining resolutely focused on their long-term vision and values, but being more tactical and nimble in terms of marketing their brands in response to the changing patterns of customer engagement.
Key to this is a clear understanding of your customers and their desires, and how they are changing. While demographics are important here, of even greater significance is psychographics: the attitudes, values and behaviours that different people have.
Brand marketing is increasingly incorporating sophisticated neuroscience in order to understand how people engage with brands at an emotional level, using this information to fine-tune customer engagement and creative advertising. Millennials have more options for where to spend their money, and a greater tendency to experiment and trial, but this does not necessarily make them less loyal. Survey data indicates that when they find a brand that resonates with them and works hard to engage and retain them, they will be loyal — just not necessarily to established brands.
The trick is for brands to establish and cultivate this personal connection. The days of brands being able to rely on winning a customer and then keeping them for life ('lazy loyalty') are over, as consumers are constantly reappraising their choices and need to be 'recruited and re-recruited', as beverages giant Diageo has noted.
This combination of long-termism with agile execution is something branded companies should always be doing, simply as best practice, but it has never been more crucial to success — and indeed survival.
Figure 2
Clarity and authenticity
Brand owners must work hard in order to understand what their brands are setting out to be and do and then communicate this story clearly. Again this is something that brands should always have been doing, but have often lost sight of. Consumers want to know what a product's sense of purpose is, why it exists, and what the brand and the company behind it stand for.
They increasingly want the values embodied in a brand to resonate with the values that they consider important and that they identify themselves with. The more these values tap into the higher echelons of Maslow's Hierarchy of Needs, the more a brand is likely to establish an enduring connection with its customers, as they make an emotional investment in it beyond what its basic product characteristics justify. These needs are a feeling of belonging, self-confidence and respect, or self-actualisation.
What is absolutely key for brands seeking to engage with younger customers is that they must be authentic in what they stand for, and must have the values they seek to promote enshrined in their corporate culture. In terms of the story they are telling their customers, companies must walk the walk and not just talk the talk. Social media can be used to rapidly disseminate instances where companies fall short of lofty goals, and perceived corporate dishonesty is quickly punished. 
Getting the brand message across remains crucially important, and brands have to be nurtured to maintain their power. But the methods of doing this have changed. In an age of media fragmentation and audiences wanting a more personalised relationship with brands, massive broadcast advertising campaigns are less powerful than they were. A nuanced and multi-platform approach seems best in this new era, as we shall explore in a moment. 
A recent school of thought for branded consumer companies, particularly in low-growth categories in the US, has been to focus most efforts on cost efficiency through a method called 'zero based budgeting'. This essentially involves justifying every item of spending, rather than just carrying it over from the previous year. This has had a negative impact on brand spending, which in turn is very likely to have exacerbated the decline in sales growth seen at companies espousing it, such as Kraft Heinz and AB InBev.
Engage socially
Younger customers want to have the opportunity to fully buy into and engage with the brands that matter to them, and feel that by doing so they are part of something bigger. Brands can offer this through the creation of communities, enabled by websites and apps that customers can use to learn more about the product or service's core values, purpose, heritage and qualities. This can sit alongside more mundane information about ingredients or features, and enable users to engage with the brand and with other customers — this new dimension is called 'social commerce'.
A truly effective approach would incorporate the ability for consumers to access value-added content and advice, post comments and reviews, engage with the brand and its representatives and fellow consumers (both online and through real life experiences).
This can be combined with a personalised service (either through tailored special offers or if possible personalisation of the product) and rewards for loyalty in the form of points or discounts, earned through purchases or ongoing engagement such as advocacy (for example via social media), quizzes and games. Incorporating philanthropy and engaging with specific charities that have a natural connection with the area the brand operates in is a particularly strong way to connect with younger consumers, given their interest in making the world a better place.
This more personalised approach to brand-building creates both challenges and opportunities for the advertising agencies which have historically derived a significant proportion of their earnings from big marketing campaigns for consumer brands.
A key differentiator with younger consumers is the weight that they place on social proof and recommendation, particularly by people within their community or friendship group. There is a focus on 'user-generated content', in particular product reviews and ratings.
A consumer trust survey conducted by Olapic found that 47% of millennials trust this while only 25% trust content generated by brands themselves.   In an age of mistrust of corporates and authority in general, and scepticism about advertisements, consumers feel that endorsement by other 'ordinary' people has much greater authenticity and therefore value to them. The new generation of vlogger-influencers tap into this feeling, and the most influential earn millions of dollars a year for their endorsements and product demonstrations, as brands recognise that they are a viable alternative to more traditional advertising and promotion.
Sports brands have been quick to adapt to social commerce, with successful community-building efforts including yoga apparel company lululemon's use of its stores for after-hours yoga and meditation or 'mindfulness' sessions for customers.
Nike has excelled in this area. Its Run Clubs engage customers in group exercise; its Global Community Impact Fund partners with charitable organisations such as Kids Run Free in order to encourage children to exercise outside; and its Training Club and Nike+ app offer training instructions, fitness content and access to Nike events.
 Nike dominates its peers in terms of customer engagement, social commerce and social media engagement, gently reinforcing its central message of encouraging everyone to be active and pursue a fitness lifestyle to the best of their abilities. Nike uses social media hashtags such as #nikewomen and #justdoit in order to make customers feel like they are part of a community all trying to achieve their full potential.
Many other companies are incorporating philanthropy into their businesses — for example Brandless has partnered with charity Feeding America to give a free meal at a food bank for every customer order made online, and TOMS Shoes similarly makes a donation to poverty alleviation programmes in Africa for every order.
Figure 3
Leverage strengths
A key element of a mindset of agile long-termism is to identify new trends quickly and try to understand which will prove to be enduring. Large consumer goods companies perhaps became too complacent and bureaucratic to be agile, proactive and innovative, and found themselves playing catch-up with smaller more nimble start-ups. 
However, established consumer goods companies have some significant incumbency and scale advantages that we should not ignore. Their scale means they recruit some of the best and brightest talent in terms of product development and marketing, attracted by the chance to develop their careers across geographies and product ranges.
They have deep and well-established distribution networks through which to sell their products, though there is more work they can do to optimise their positioning in e-commerce and mobile commerce. Their brands continue to enjoy good name recognition, albeit this needs to be supplemented by further moves into social commerce and engaging with consumers across multiple platforms (online, mobile and potentially augmented and virtual reality before too long) with consistency.
A survey by US advertising agency Moosylvania of 15,000 millennials aged 17 to 37 found that most of their favourite brands are still long-established names such as Coca-Cola, Target, Ford and Nike, which have managed to retain their relevance, along with a few brands that have grown over the last 20 years such as Amazon, Starbucks and Apple.
It is also important to remember that many of the initially fleet-footed niche start-ups may well fail to endure, as they face the inevitable difficulties of scaling up production and distribution, and adapting to further changes in the market place. Long established consumer goods companies have significant scientific and product development knowledge, as well as resources in the form of computing power, data analytics and market intelligence, which they can use to give themselves an edge.
Diageo, for example, has created tools using commercial data and consumer insights to help make their sales and marketing more effective. Its Polaris tool uses sales data to drive 'net revenue management', ensuring that products are delivered at the right price and in the right way to maximise sales and profits, and measuring profitability by customer and channel. Its Catalyst tool uses market data to analyse the returns generated by marketing spend, both strategic and tactical, which enables quicker and more confident marketing campaigns and bolder decision-making.
Time to innovate
Consumer goods companies generally have large research and development departments focused on innovation in order to improve existing products and help create new ones. Some companies have not spent enough time or money on innovation and their sales have suffered as a result. 
Scientific insight is important and can often lead to breakthrough products, which are most successful when they are allied with valuable insights into consumer needs that are not being addressed. Agility is important, and large companies can stifle innovation if there are too many impediments to speedy decision-making.
Unilever has 6,000 employees working in research and development across six centres around the world and seeks to link their work to consumer needs. Recent innovations include a shampoo that keeps hair fresh under hijabs, a key selling point in Islamic markets, and Regenerate, the first toothpaste to regenerate early tooth enamel erosion. 
Other innovation has dramatically reduced the amount of plastic the company uses in its packaging, and reduced the amount of water needed to be used with its shower gels or laundry washes, in order to improve environmental sustainability.
If you can't beat 'em, join 'em
Even with the best consumer insights and innovation platforms, no consumer goods company can innovate for every single promising new product opportunity. There have always been start-ups that will spot something that the rest of the market has missed.
Established players can benefit from these additional insights in three ways. The first is to recognise that a rival has identified a new growth area that's been missed, and speedily address this market. So when established dairy giant Danone spotted that Chobani was expanding the hitherto small Greek yoghurt market, it quickly scaled up its own presence in this area with its Oykos and Greek Light & Fit brands, using its established distribution and product authority to gain significant sales in this growing market.
The second way to benefit is to use one of the other advantages that a large consumer goods company typically has — namely lots of cash — in order to buy niche players that have products with sustainable growth potential, particularly when they can benefit from the greater profile and distribution that a larger parent can offer them.
Unilever has been active in this way, buying smaller innovative companies such as subscription razor blade provider Dollar Shave Club, REN in natural ingredients skincare, and Pukka Herbs in premium organic and herbal teas. While this approach involves paying entrepreneurs goodwill for the businesses they have built, and so is not as cheap as internal innovation, it is an important way of limiting the risk that a disruptive new player could erode an incumbent's market share. 
This acquisitive approach is most effective when the purchase brings insights and expertise that can be used more widely. So Unilever would hope to use Dollar Shave Club's experience of direct-to-consumer selling and subscription models to good effect for its other products.
The third approach is to partner with start-ups, offering them expertise and resources (premises, legal advice, technology help or distribution) in return for a stake in their business or an option to buy in or distribute if they reach a certain scale. Many consumer goods companies are pursuing this strategy, recognising that they do not have a monopoly on good ideas.
An example is Diageo's Distill Ventures which partners with entrepreneurial spirits companies such as Seedlip, the world's first non-alcoholic spirit, Starward, an innovative Australian whisky, and Belsazar, a German vermouth which Diageo has recently acquired outright.
Companies can also partner with start-ups offering help outside of product innovation. Diageo Technology Ventures seeks to engage entrepreneurs to help solve problems such as retail theft, digital engagement and using technology to discourage underage drinking. Other examples of large players co-opting entrepreneurial insights are Unilever's Foundry and Procter & Gamble's Connect + Develop programme.
A new brand of vigilance
We've seen how millennial preferences matter to brands, as the next generation grows in importance and their emphasis on values, cost-consciousness and experience over possessions influences wider consumer behaviours. And not only are consumer tastes shifting in significant ways, but smaller niche companies have been good at spotting these changes before less nimble established brands. 
Against this backdrop, the 'branded gentry' can no longer rely on 'lazy loyalty'. They're losing their advantage as barriers to entry come down: access to finance is more readily available to challengers; new entrants can have a big reach without big costs; and there are many new ways to shop, offering plenty of options for cost-conscious consumers. 
While there are a number of challenges for established brands to acknowledge and overcome, we think talk of the 'death of brands' is greatly exaggerated. Some will undoubtedly fall by the wayside, as they always do, but others are already successfully adapting and more are likely to follow suit. Those in attractive growth areas with management teams who are forward-thinking and embed agility, innovation and rigorous consumer insight into their businesses should continue to thrive. For investors the key will be to identify the brands that can adapt to this 'brand new world' and to avoid the ones that can't or won't. We continue to keep a close eye on this changing consumer landscape to spot these threats and opportunities.
Visit our Millennial Matters hub  View the full A brand new world report