Investment Insights Q1 2020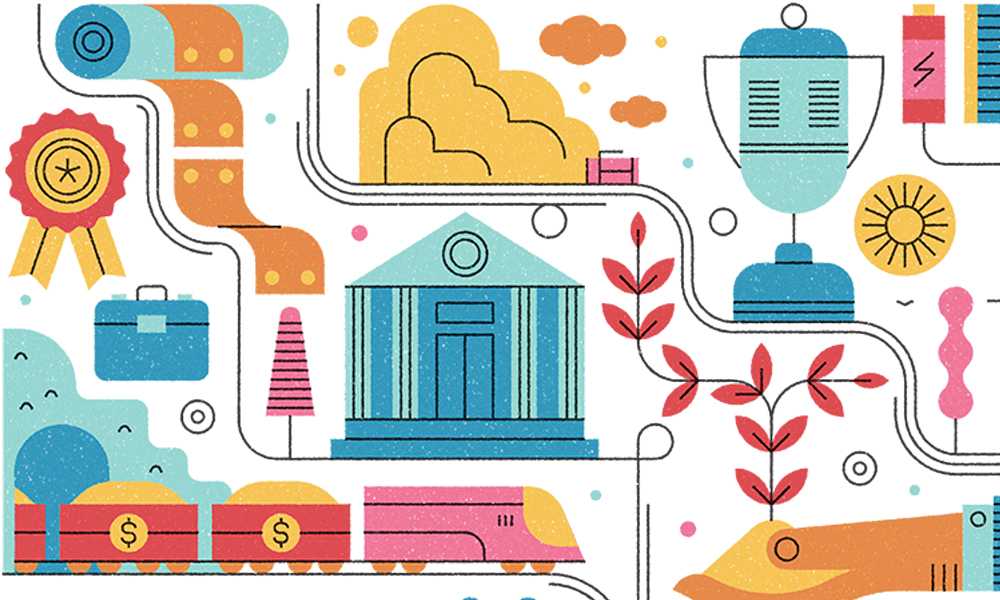 The UK's first December general election in nearly 100 years punctuated an eventful year for politics and the economy. Financial markets experienced a series of mood swings throughout 2019, but ended on a high as investors regained their appetite for risk. Despite ongoing uncertainty, including Brexit and trade tensions between the US and China, we remain positive about the outlook for 2020.
In our first article, we explore how central banks are running out of firepower to stimulate their economies now that interest rates are so low — and even sub-zero in some regions. They may need to put in place expansive fiscal policies, but it's far from clear how they will make this happen. Could Green New Deals come to the rescue?
Many people seem to misunderstand the nature of government budgets and deficits. Unlike businesses or households, governments can create money, and their budgets don't need to balance. In fact, there can be good reasons for them not to, as we explain on page 5.
While overall earnings are flat, some companies have been able to grow by taking market share from weaker competitors. On page 6, we explore how labels like value and growth can be deceptive, and why investors need to look beyond them to sift the winners from the losers.
Since coming to power, President Macron has faced high-profile protests about his reform agenda. However, on page 8, we discuss how the President's reforms deserve credit for creating resilient growth, particularly in the areas of job creation and business investment.
At Rathbones, we want to be responsible investors, and as voting shareholders we can be an influence for good at the companies we invest in. But there are signs the voting process is being undermined in some quarters. Our final article explores how companies can find sustainable solutions while serving all their stakeholders, not just shareholders.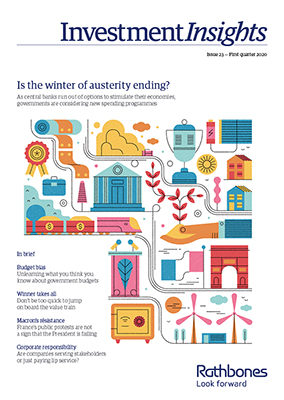 We hope you enjoy this edition of InvestmentInsights. Please visit rathbones.com to explore our latest views on the issues shaping financial markets this year and beyond.
Julian Chillingworth
Chief Investment Officer