Investment Insights Q2 2020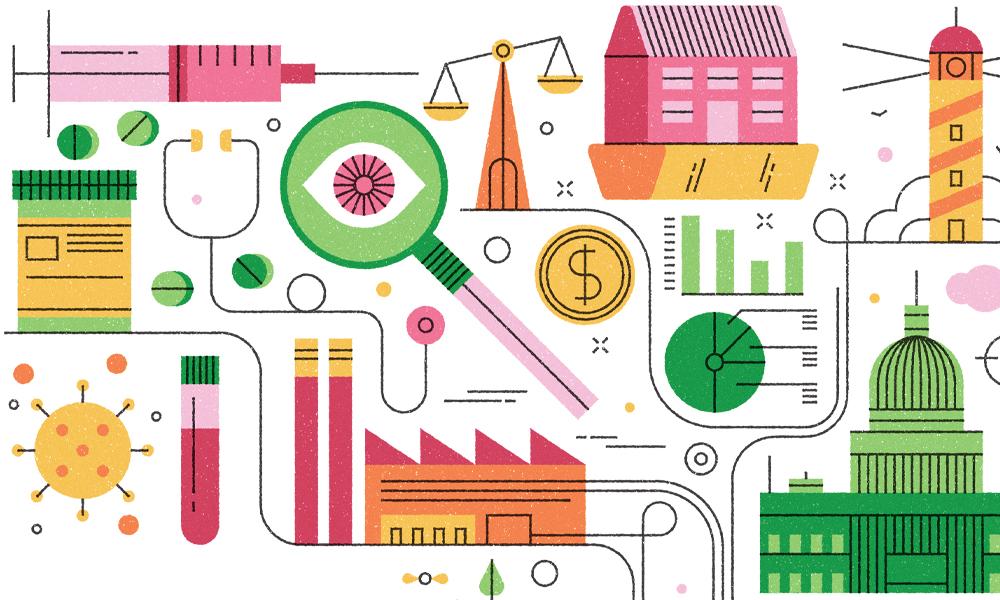 Our lives have been turned upside down by the coronavirus crisis, which is having a profound impact on the global economy and financial markets. Governments are working hard not just to slow the spread of the virus but also to help businesses and their employees. They've announced a range of extraordinary measures, which are being supported by action from central banks.
In this latest edition of InvestmentInsights we explain how the disruption caused by the pandemic is affecting the investment environment. Our lead article explores how some industries are much more likely to struggle than others — the aviation, tourism and events sectors to name a few. Yet there are certain precautions investors can take to help protect their portfolios from an uncertain future.
As investors flocked to safe havens following the COVID-19 outbreak, gold enjoyed an extra boost. Although prices were volati­­le following a surge in the value of the US dollar and speculation that investors were selling their safest investments, we explain why we think gold still has strong underpinnings on page 5.
History shows that the economy provides one of the most reliable predictions of US presidential elections. Putting together our own prediction model, we've determined the likelihood of Donald Trump winning a second term as US President against various economic backdrops on page 6.
On page 8, we explore the challenges currently faced by the high yield bond market. These lower-quality bonds have been hit by market disruption caused by the pandemic, as well as the oil price war that soon followed. With default rates expected to increase, are high yield bonds worth the risk?
In our final article on page 9, we explain how passive investments can be part of an active approach to managing portfolios, and the two are not mutually exclusive. By taking into account the opportunities provided by both approaches, as well as the trade-offs between costs, asset exposure and flexibility, investors can be in a better position to reach their desired outcomes.
There's a lot we still don't know about the virus and what's going to happen over the weeks and months ahead. What we can say with some certainty is that life will return to normal at some point. In the meantime, please visit rathbones.com to find out more about our latest views. I hope all our clients and colleagues stay healthy and safe.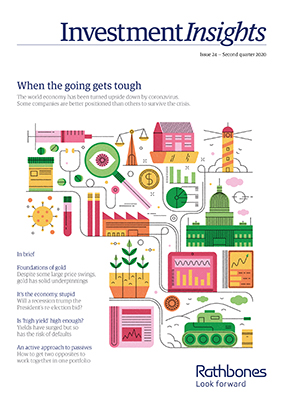 We hope you enjoy this edition of InvestmentInsights. Please visit rathbones.com to explore our latest views on the issues shaping financial markets this year and beyond.
Julian Chillingworth
Chief Investment Officer