For more than a half-a-century, as people all over the world have left their homes in search of peace and prosperity, migration has been one of contemporary literature's central subjects.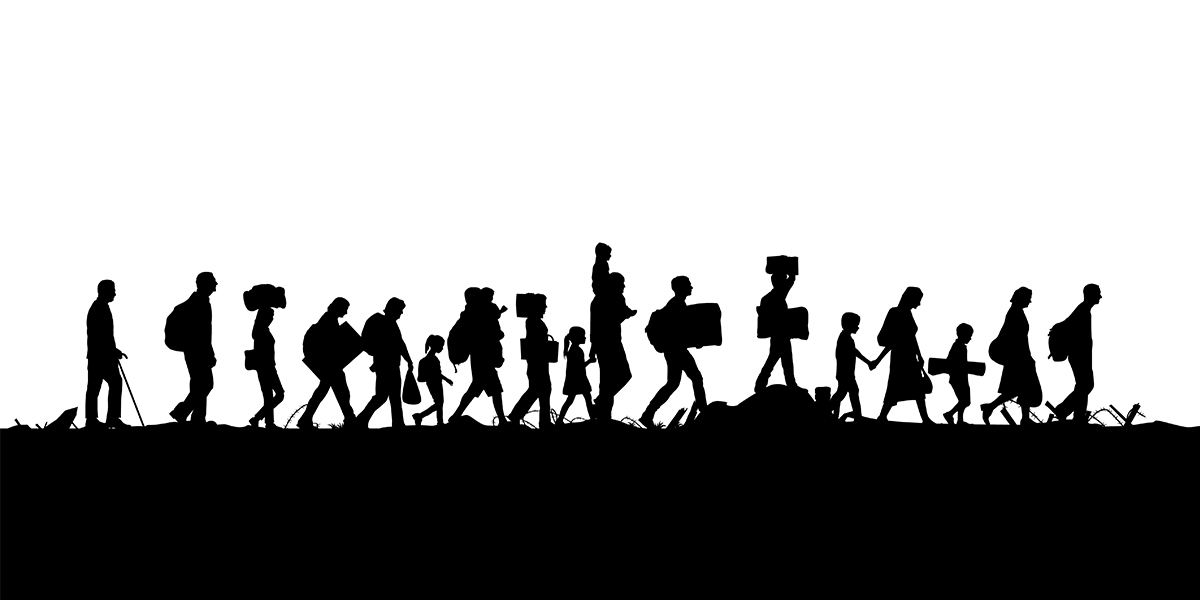 From Chimamanda Ngozi Adichie to VS Naipaul, some of modern fiction's biggest names have told the stories of individuals who cross continents in the hope of finding their place in the world. A character in Naipaul's A Bend in the River (1979) gets to the nub when he wonders about poor African immigrants struggling in London: "What happens to these people? Where do they go? How do they live? Do they go back home? Do they have homes to go back to?"
These questions are even more pertinent today than they were when Naipaul was writing, which is why it is not surprising to find migration as a recurring theme in books highlighted by the Rathbones Folio Prize. Two of this year's judges have even tackled migration in their recent work. Jim Crace's novel Harvest (2013) is set in a medieval agricultural community but its themes of dispossession and exploitation speak powerfully to our modern globalised age. Nikesh Shukla edited The Good Immigrant (2016), an anthology which couldn't have been more timely when it appeared a few months after Britain had voted for Brexit, in part due to fear and resentment of immigrants.
Since its inception in 2014, winners of the literary prize have been concerned with migration. In 2015, the prize went to Akhil Sharma's devastating and hilarious Family Life, which tells the story of a family's move from Delhi to New York. Last year's winner, The Return, is about the Libyan exile Hisham Matar revisiting his country after the Arab Spring and trying to find out what happened to his father who was imprisoned by Colonel Gaddafi's forces. It is a classic example of how one person's story can take readers behind the headlines and statistics to show how historical events shape individual lives.   
Xiaolu Guo's memoir Once Upon a Time in the East, which is nominated for the 2018 Rathbones Folio Prize, charts the author's journey from East to West. "I was born an orphan," writes Guo at the beginning of the book, describing how she was given away at birth to foster parents in rural China. A couple of years later, she went to live with her grandparents in Shitang, a fishing village where a monk said of Guo: "This girl is a peasant warrior, she will travel the Nine Continents."
The monk's words proved prescient and, after being reunited with her parents and studying film in Beijing, Guo arrived in Britain on a scholarship in 2002. At first, Guo was lonely but, eventually, she found amid the dirt and dynamism of East London the place where she could truly express herself as an artist. She still faced another problem: "I was once again illiterate. I had to learn how to speak and write in another language otherwise I couldn't create a life in the West." Guo, who had previously published fiction in Chinese, has since published four novels in English. Her memoir gives western readers valuable insights into life in China and shows how Guo's place on the peripheries between cultures informs her art.
The other book on this year's Rathbones Folio Prize shortlist, that's directly concerned with migration, is Mohsin Hamid's fourth novel Exit West. It tells the story of Nadia and Saeed, a young couple who flee their unnamed country after it descends into civil war. Hamid's prose is hypnotically fluent but his long sentences, which often contain multiple clauses and digressions, convey his characters' disorientation, as they move around the world.
In Britain, the couple encounter a "nativist backlash". They, along with other refugees, are ghettoised in a community labelled "dark London." Hamid's depiction of the nativists is all the more potent for his attempts to understand where they're coming from.
Of course, Nadia and Saeed are not just refugees and Exist West succeeds at showing the reader that the people fleeing conflicts in Syria and elsewhere today have as many hopes, contradictions, quirks, qualities and flaws as the rest of us.    
Once Upon a Time in the East and Exit West are very different books. Guo's memoir is about one extraordinary life, whereas Hamid's novel is a universal story of ordinary people in exceptional circumstances. But both remind us that the human story is one of migration, which is why the subject has fascinated writers from Homer onwards and is likely to feature on Rathbones Folio Prize shortlists well beyond 2018. As Hamid writes: "We are all migrants through time."