Review of the week: The Bramble Bush
With the virus outbreak still in full swing, some Western nations are already mulling a relaxation of lockdown. In the US, that has led to a showdown between the layers of government. These are tough decisions to make, notes our chief investment officer Julian Chillingworth.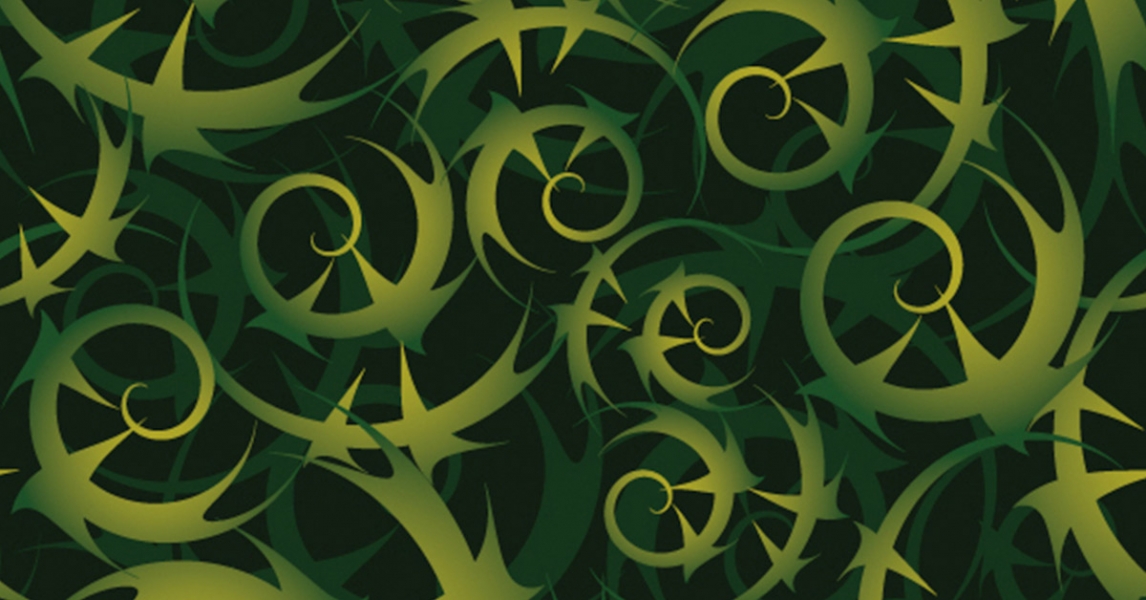 The pandemic is racing through America faster than any other country, leading to clashes between all branches of government. From the president through federal organisations to states and municipal offices, a tug of war is going on.
This battle over political power is an unfortunate distraction from the more important job of governing. It has also coincided with huge outflows from US investment funds. To fight a pandemic, a nation must be clear in its messages, well-resourced with healthcare and plan effectively. Co-operation across the economy, government and civil service seems to be a necessity.
At the weekend, New York City Mayor Bill de Blasio announced he would keep the city's public schools shut till September as a safety precaution. This was immediately dismissed by state governor Andrew Cuomo, who argued that only his office had the power to say when schools would open or close, and he hadn't made a decision yet. This isn't even one of those political party skirmishes either – both men are Democrats. Mr Cuomo has a plan to start relaxing New York State's lockdown, along with six other East Coast governors. Daily cases in New York have peaked and are descending so officials are keen to get the economy back up and running. They may also want to get on the front foot given President Donald Trump's threat to reopen the economy by use of his office's "total authority".
According to the constitution, the US president doesn't have autocratic power. Yet what about reality? In life, you can do anything that you can get away with. The difference between us and the president of the United States is that the president has more tools to get away with things. He has been fighting tooth and nail to expand the powers of the presidency. Has he been successful? Perhaps, simply in the fight, he has. He won't have absolute power just because he says so, but will he have more power than before?
There's a school of thought in US jurisprudence called legal realism. In the 1930s, a grandfather of the movement, Columbia Law School professor Karl Llewellyn, noted that rights, powers and privileges – whether in contract, criminality or speech – are only as good as the recourse you have to enforce them. You may have an agreement with a large corporation to pay rent for the office block you own, regardless of whether they've furloughed their staff and emptied the offices. But that contract's worth nothing if they refuse to pay you and you're insolvent by the time you manage to get the case in front of a chancery court. I bet there's a lot of that going on around the world right now …
In his book The Bramble Bush, Mr Llewellyn also pointed out that the rights and institutions of a society are not set in stone. To paraphrase, they are a set of shared illusions that are true and binding only as long as most of us believe them to be so. They can be eroded or bolstered or subtly change in meaning over time depending on how a vast web of police, judges, lawyers, politicians and citizens act. And how we allow them to act. Depending on your stripes this can be considered a cynical view or a realistic one. Regardless, it is a helpful way to view the rules of society: you can order your affairs for the reality, not the illusion. It also shows that laws and society are like a garden: they need tending. And it forces you to face up to the reality of our institutions and be prepared to defend them, rather than simply roll blithely on thinking that our rights and institutions are strong enough to look after themselves.
| | | | | |
| --- | --- | --- | --- | --- |
| Index | 1 week | 3 months | 6 months | 1 year |
| FTSE All-Share* | 9.3% | -22.5% | -16.7% | -17.1% |
| FTSE 100* | 7.9% | -22.3% | -17.4% | -17.9% |
| FTSE 250* | 16.3% | -23.6% | -13.9% | -13.3% |
| FTSE SmallCap* | 11.2% | -22.4% | -13.0% | -13.7% |
| S&P 500* | 10.3% | -10.2% | -5.8% | 2.8% |
| Euro Stoxx* | 8.4% | -20.1% | -17.4% | -11.3% |
| Topix | 6.1% | -11.9% | -10.3% | -2.4% |
| Shanghai SE | -0.1% | -7.0% | -5.7% | -12.7% |
| FTSE Emerging | 4.9% | -18.3% | -12.5% | -12.4% |
Source: FE Analytics, data sterling total return to 10 April; *data to 9 April
The Easter Bunny
The Easter Weekend got off to a good start on Thursday, with the US Federal Reserve announcing an added $2.3 trillion of loans to help businesses, US states and cities. It would also be supporting the high-yield debt market, something that is likely to mostly benefit investors and private equity funds. The EU also got in on the action, using the European Stability Mechanism (ESM) to dispense a €500 billion support package among member nations. The ESM is an organisation that exists to lend assistance to distressed EU countries, a sort of a Continental International Monetary Fund (IMF). While this move is welcome, it goes some way short of the issuance of COVID-19 bonds to help Italy, Spain and France through the crisis.
Easter ended well too, with the resurrection of an OPEC deal with Russia to cut oil production by 9.7 million barrels a day, or roughly 10% of global production. This new arrangement will start in May and run for two months before phasing out through the rest of the year. This, combined with US, Canadian and Brazilian cuts, reduces total global production by 15 million barrels a day. Arguably, that's still not enough for the medium term, with demand down at least 25-30%. This morning, the oil market was underwhelmed by the deal, with Brent Crude trading little changed from Thursday's close at $32 a barrel. We're taking positives from the moves though: it has ended the argument between Russia and Saudi (for now) offering some stability to the oil market.
All roads, however, lead back to the length of the lockdowns. This will determine how quickly and how far Western countries can bounce back later this year and into 2021. The US and a few European countries are planning for relaxing their containment measures, perhaps within the next week. But without systematic testing and careful restraint, it seems inevitable that virus cases would spike once more. In Asia, secondary waves are still being combatted with a society that are veterans of such outbreaks. Western societies may not have the discipline and experience that comes with facing these outbreaks more frequently.
On Monday evening, France extended its lockdown till mid- May and in the UK, deputised Prime Minister Dominic Raab has said there was no intention of ending the lockdown soon. Therefore with more pain to come for the global economy through the second quarter as economic growth remains moribund, investment bank JPMorgan has forecast global GDP will fall 13.6% in the first half of the year. A high number of companies remain unable to operate and others have heavily reduced revenues. More than ever it is important to make sure that our portfolios contain the likely survivors: those with strong balance sheets and business models that should come through the pandemic intact. We are using equity market rallies to sell those investments we are worried about, rebalancing our portfolios by purchasing assets that we feel are safer.