The planet and its climate get most of the attention with sustainable investors. Rathbones sustainable multi-asset investment specialist Rahab Paracha explains why improving people's lives is perhaps more important and how that may even help solve our environmental problems.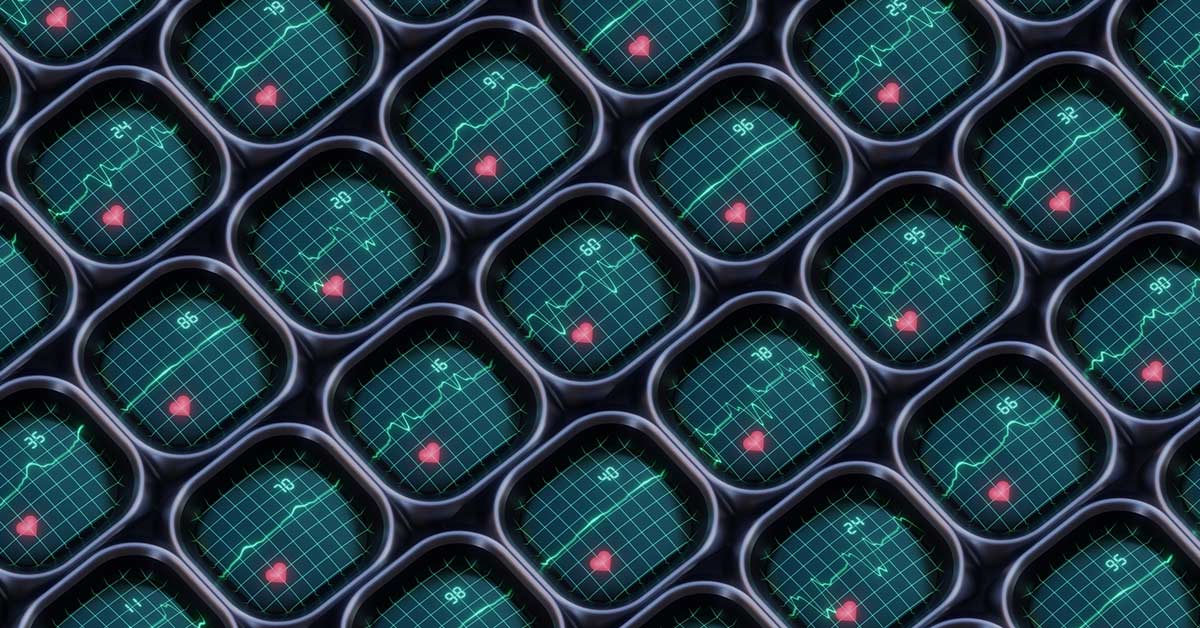 Most people associate sustainability with climate change or the environment – terms such as net-zero have definitely made it to the mainstream. But it's often forgotten that sustainability is much wider than just protecting the environment. It's also about protecting people and reducing poverty.
The pandemic was a stark reminder of the importance of our health and wellbeing – without it we have nothing. Most Western societies are dealing with ageing populations, alongside a swathe of obesity-led medical conditions. And it's only going to get worse. By 2050, the world's population of people aged 65 years and older is predicted to double, and adult obesity is predicted to rise well above 50% in Western countries. This contrasts with developing nations which are dealing with the opposite issue: food poverty and lack of clean water is rife. Tragically this blight is compounded because hungry children struggle to concentrate in school, which makes it harder for them to learn and limits their economic opportunities for life. Poverty hurts general health too, making it harder to stave off illness or recover from injuries. 
Sustainable development is an intricate web, with massed links between clean water and sanitation, equality, climate change, quality food, education, peace and stability.
Healthy and happy
There's no denying therefore that improving people's health – both in advanced and developing nations – is absolutely crucial to improving global well-being and productivity. By investing in companies that offer solutions to health and wellbeing problems, we believe there is a great opportunity for sustainable investors to make a real difference to people all over the world. That may be through nutrition and food security, safety and protection, sports and leisure, pharmaceuticals, healthcare and medical equipment.
Technology has transformed so many aspects of our lives, so it's no surprise that it's driven rapid improvements in medicine and healthcare. But what's really incredible is just how much of a difference some of these medtech companies are making. A great example of this in the fight against diabetes. 
In the last 20 years, the number of American adults diagnosed with diabetes has more than doubled as the population has aged and become more overweight or obese. This means more than 37 million people in the US have diabetes. A third of US adults have prediabetes. Dexcom is a US company we own in our Rathbone Greenbank Multi-Asset Portfolios that helps people better manage diabetes through continuous glucose monitoring. Its monitoring devices offer two significant improvements over traditional methods. First, they're less invasive as you don't have to prick yourself multiple times a day. Additionally, there are significant long-term health benefits to constantly remaining within the healthy range of glucose, something that's harder when you only have a few measurements spread throughout the day. Dexcom's wearable devices track blood glucose levels, speed and direction in real time on its app and share data with doctors (and also family members which is especially important for children), alerting everyone when glucose levels vary dangerously.
Robotics is another game-changing technology in healthcare. As people get older, the demand for hip and knee replacements is getting greater. UK company Smith and Nephew has a range of robotics-assisted operating theatre technologies to make replacing diseased, damaged or worn joints easier, quicker and safer. For example, its technology creates 3D plans of the surgery and can stop the drill if the surgeon moves outside a designated area. Edwards Lifesciences created the first commercially available heart valve in 1960. Since then it has continued developing minimally invasive technologies for heart patients. Instead of having open heart surgery, which is very complex and can be quite risky, patients can have valve replacements inserted using a catheter instead. Once the valve is in place, air is released through the catheter to blow up a balloon at the tip of the catheter and give shape to the valve. The catheter and balloon are then pulled out. Recovery times are quicker, which is great for patients and hospitals alike, as this avoids long in-patient stays that can increase waiting lists and delay surgeries. 
Feeding the impoverished 
For low and middle-income countries, malnutrition is perhaps the biggest issue. DSM is a global provider of a range of nutrient-rich foods, ranging from micronutrient powders to fortified rice to help improve the diet of undernourished people in a lasting way, ensuring they get the range of vitamins and minerals that keep us healthy. Adding these vitamins and minerals to rice helps to address a variety of nutritional deficits in at-risk populations where rice is already a staple in daily diets. Equally, micronutrient powders are another effective way of providing those crucial nutrients to improve the health, growth, and development of children. 
DSM started life as Dutch State Mines in the 1900s. In the late 20th century the company sold its petrochemical and coal reserves, swapping digging up polluting and harmful minerals for creating minerals and vitamins that improve the health of everyone. This bold shift in direction shows what's possible.
According to the World Food Programme, getting better food to undernourished children makes them 33% more likely to escape the vicious cycle of poverty. They will be healthier, happier and more likely to succeed at school. Who knows, one or two of them may then come up with the next generation of solutions to our most vexing problems!
The investment opportunities within healthcare are hugely exciting, not only because the investment case for many of these companies is robust, but also because they have the power to change the lives of real people. 
Tune in to The Sharpe End — a multi-asset investing podcast from Rathbones. You can listen here or wherever you get your podcasts. New episodes monthly.