James Pantling-Skeet of Boyes Turner LLP has contributed an article on the issue of service-led, rather than needs-led, decision making in education, health and social care matters. An issue which is likely to have a significant impact on the support available to a protected client from statutory services.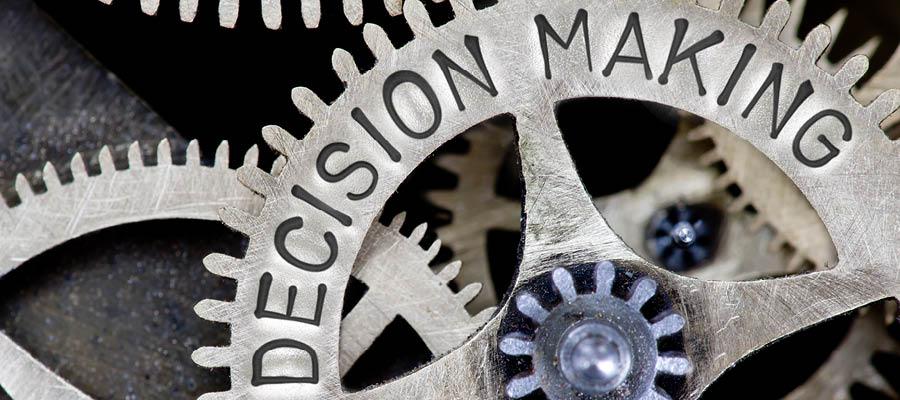 Professional deputy standards
The Office of the Public Guardian (OPG) Professional Deputy Standards require a Property & Affairs Deputy (Deputy) to identify, review and secure all benefits or public funding that a protected client may be entitled to receive. In addition, a Deputy must review at least annually the position regarding public funding.
The OPG's intention here is simple, namely, to set an expectation that the Deputy will maximise the funding available to meet P's needs. After all, if P can secure any public funding to assist with the high costs of meeting education, health and social care needs, it is imperative that such funding is secured.
The impetus to secure statutory funding is inevitably greater where the costs of meeting P's needs are significant. In some cases, the litigation claim may have settled on a split liability basis meaning statutory funding is required to meet P's needs over their lifetime. If a funding stream is not subject to means-testing rules, there is clearly a further advantage to P.
Service-led rather than needs led
The difficulty many Deputies face, however, is overcoming the obstacles to securing the right amount of statutory support without being equipped to navigate the complexities of the legal framework across education, health and social care law.
Often applications for support are met with significant resistance by statutory services. Public bodies may make decisions which are not sufficient to meet the entirety of P's needs and further the particular support identified (for example, an Integrated Care Board's choice of residential care placement or a Local Authority's preferred school placement) may not be in P's best interests.
Funding shortfalls and budget constraints are continually increasing, leading to a clear trend in service-led, rather than needs-led, decision-making across education, health and social care law. By this, I mean decision making which suits the tightly constrained budgets of public bodies, rather than decisions based on P's needs and the provision required to meet any needs identified.
To ensure that decisions are made in P's best interests, it is imperative that the Deputy is aware of the process for challenging decisions, the often very short timescales in which action must be taken to protect P's best interests, and the constraints of their authority without Court of Protection (COP) approval, pursuant to the decision in Re ACC.
Current issues
There are so many issues to be aware of and there is simply not enough time within this article to explore them all.
In the context of health funding, we have recently seen significant reform. From 1 July 2022, Clinical Commissioning Groups (CCGs) were replaced with Integrated Care Boards (ICBs) with the passing of the Health and Care Act 2022. The intention behind the reform is to build a better, more integrated, care system, drawing upon the benefits of collaboration between services.
Whilst it is too early to identify whether the legislation is likely to meet its objectives, what we have seen is an increase in the number of high-cost health-funded care packages being reviewed by ICB's Equity & Choice Panels (ECPs). In many cases, ECPs are resulting in decisions to re-assess need with a view to identifying all the possible ways in which P's needs may be met.
The decision to re-assess may have been validly made, however, it is vital that the Deputy works with the case manager and those on the ground to properly prepare for the re-assessment process. A substantial amount of evidence is likely to be required to demonstrate that the status quo should be maintained. It is imperative to demonstrate to the ICB through any re-assessment process the complexity of P's needs and that P's specific needs necessitate the continuation of a costly package in order. Further evidence may be required to support an appeal through the ICB's established appeals process, or possibly other forms of public law challenge such as Judicial Review.
Many children and young people are being wrongly 'screened out' of Continuing Care for Children and Young Persons because there is often a misunderstanding of the difference between this funding stream and NHS Continuing Healthcare for Adults. There is an increasing push back between Continuing Care teams and Children's Social Care teams regarding what falls within their respective remits, which can be difficult for the Deputy and family to navigate.
Some ICBs are also advising families of policies which prevent the family from leaving a child or young person with a health-funded professional in the house without parental supervision. The legality of such policies requires careful consideration.  
In the world of special educational needs provision and social care, Panel decision-making in the context of resource allocation is increasingly problematic. In some instances, this approach may not be lawful and detrimental to P's best interests. The problem with Panels is that often families and relevant professionals are not permitted to attend and make representations. In addition, it is not clear how the Panel is constituted, what evidence has been considered as part of any decision-making process and how a decision has been reached.
Often when a copy of the Panel's meeting minutes and/or relevant policy is requested, many report that such documentation does not exist. There is a real lack of transparency in this area and in an appropriate case, the Deputy may need to take swift action to challenge a Panel's decision to negate the potential need for a more lengthy and costly process, such as an appeal to the Special Educational Needs & Disability Tribunal (SENDIST). Given the current average length of a SENDIST appeal, it is imperative that we identify alternative ways to challenge and resolve issues where appropriate to ensure that P's best interests are protected.
There are so many other current issues to be aware of in this complex area, however, it is not possible to cover them all in this article. The key is to keep abreast of this ever-evolving area given the significant impact it is likely to have on the day to day life of many protected clients.
What should Deputies do?
My advice to all Deputies is to be as proactive as you can.
Make sure you are in regular contact with the case manager and P's family regarding education, health and social care issues.
If you do not already do so, build into your Annual Deputyship visit and check-ins with family regular discussions regarding these matters.
If you know an issue is on the horizon, plan so that there is time to collate the evidence required to maximise the prospects of securing the high-cost package or residential school placement that meet P's needs and is in P's best interests. Particularly in special educational needs cases, there are often lengthy wait times for independent expert reports and as such you need to factor these in to minimise any adverse impact on P.
Be aware of the strict time limits for challenging the decisions of public bodies and factor this into the need to consider whether a Re ACC application may be required to ensure that you have the authority to act when required.
Finally, equip your teams with the information required to plan, spot and act upon issues when they arise through training.
Learn more about Rathbones' services for deputies and trustees.