Investment Insights Q2 2022
Our latest edition starts by comparing and contrasting the current outlook with 1970s 'stagflation'. New this quarter are regular feature articles looking at one of our long-term investment themes and a topic with ESG implications. This time we consider opportunities in sustainable agriculture and what the war in Ukraine means for the green energy transition.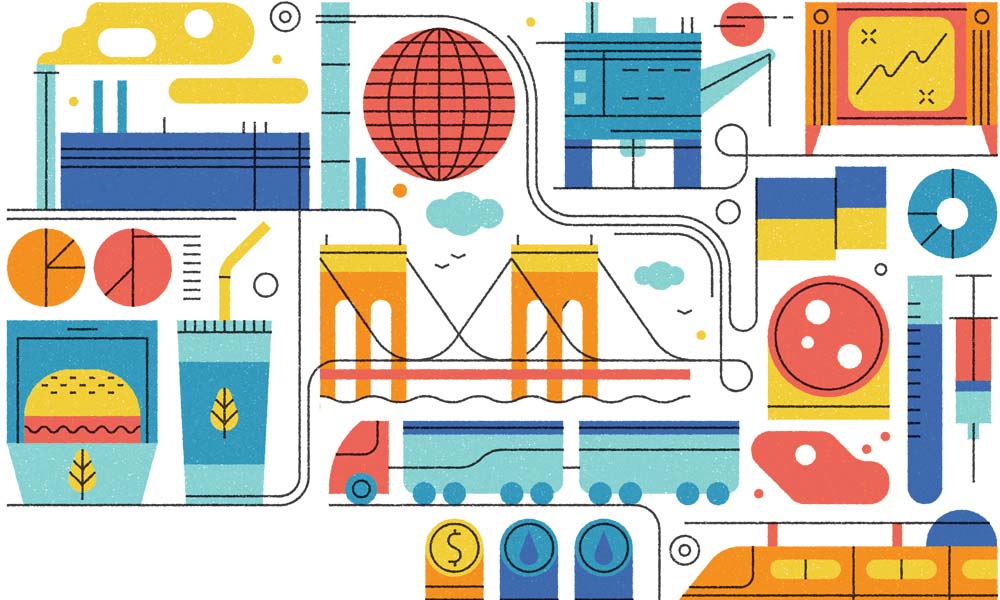 In the midst an unfolding humanitarian crisis, our thoughts are first and foremost with the people of Ukraine. But we also have a duty to our clients to monitor the investment impact of the war, and we set out some of the investment implications of these challenging times in our latest Investment Insights publication.
Alongside the human devastation, Russia's invasion has also set off a chain of consequences that have spread through many markets and significantly added to the uncertainty surrounding the global outlook.
In our second feature article, we look at three scenarios, the likelihood of each and what that means for the global economy and markets, as we map our way through the uncertainty. In a rapidly changing world, our final article looks at whether investing in infrastructure can help put portfolios on a stable footing. We show how the relatively steady returns that this asset class has traditionally provided are being supported by a structural trend of increasing investment in renewable energy infrastructure.
You can watch an introductory video of Investment Insights Q2 2022 from our co-chief investment officer Ed Smith or read a one-page summary.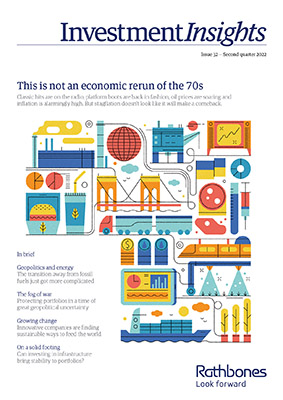 Liz Savage and Ed Smith
Co-chief investment officers
Read the latest version of Investment Insights, Q2 2022