20 of 22 targeted companies now compliant.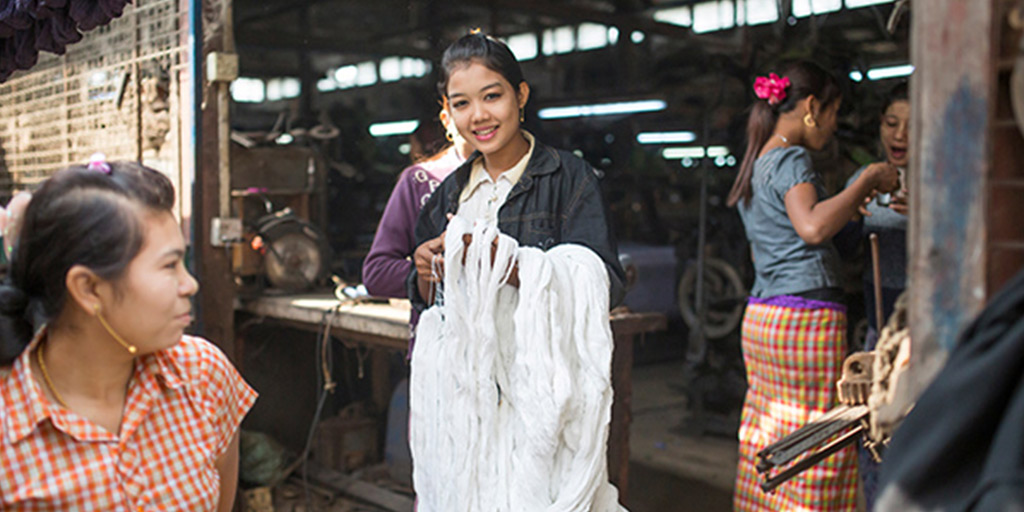 Rathbones has launched its Votes Against Slavery report outlining its 2020 engagement Votes Against Slavery: Engaging with FTSE 350 companies failing to comply with Section 54 of the Modern Slavery Act 2015.
Spearheaded by Rathbones stewardship team and co-ordinated through the PRI Collaboration Platform, Votes Against Slavery (VAS) was set up to urge companies to meet the reporting requirements of Section 54 of the UK Modern Slavery Act 2015. Twenty other investors* joined the engagement, representing combined total assets under management of £3.2 trillion.
As a result of the engagement, 20 out of 22 companies contacted were compliant as at 31 December 2020.
Matt Crossman, head of stewardship, Rathbones said: "Our engagement shows the importance of focusing on a specific, measurable aspect of legal compliance with a clear and very public outcome for failure. We not only pulled together our largest collaboration by AUM on any issue but also saw an impressive response from target companies. It's a great example of responsible investors stepping up on the 'S' of 'ESG', an area often forgotten.
"Our rationale was that pressure could be brought to bear on non-compliant companies via direct investor action. This successful engagement on reporting opens the door to talk about actually reducing modern slavery, set within the crucial context of shared trust and history with the target companies."
Rathbones was driven to act after it became clear that enforcement provisions in Section 54 of the 2015 Modern Slavery Act were proving insufficient. 
We used research undertaken by the Business and Human Rights Resource Centre (BHRRC) to determine the level of compliance, and to categorise non-compliant companies into categories before contacting them.
Archie Pearson, ESG and voting analyst, said: "As our report explains, the key feature of this engagement was its speed and tangible results. Some companies responded within days, whereas many collaborative engagements can take months or years."
In July, the engagement was shortlisted for the PRI Awards in the 'Stewardship project of the year 2020' category.
Matt Crossman added: "We applaud those companies that have cooperated with the engagement fully. However, we are only scratching the surface of the pervasive problem of forced labour and human trafficking. The pandemic has once again exposed the vulnerabilities of global supply chains. It is our hope that the success of Votes Against Slavery can drive a step-change in company attitudes to human rights due diligence and supply chain reporting. Investors are stepping up to play their role; we expect companies to go further and faster in their fight against slavery, and we look forward to recommencing the initiative in 2021 with more FTSE 350 companies. Compliance with the Act is only the beginning."
Download the Votes Against Slavery report here.
Watch our combatting modern slavery video here. The signatories supporting the initial engagement include:
Aberdeen Standard
Australian Ethical
Aviva Investors
Boston Common Asset Management
Brunel Pension Partnership
CCLA
Church Commissioners for England
Church of England Pensions Board
ECO Advisors
ISGAM AG
LAPFF
Legal & General
LGPS Central
LUCRF
Man Group
Mercy Investment Services Inc
Pensions Caixa 30
USS
West Midlands Pension Fund