Earth Convention online talks
Rathbones has partnered with 5 x 15, one of London's leading cultural events organisations, to bring you a series of online Zoom talks on climate change and to ask the questions that need to be answered.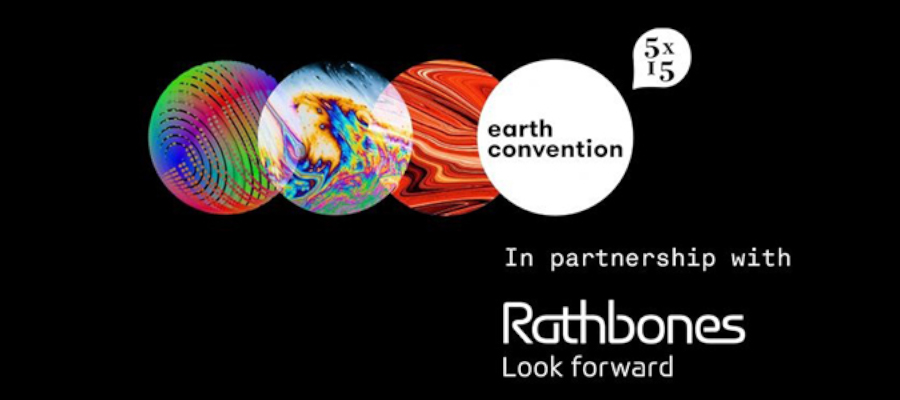 This is a critical time in the world's response to climate change and the environment. The realities can no longer be ignored – from the Arctic to Australia, and our own changing weather patterns. If we are to tackle the issue every sector of society will have to play its part: energy, food, fashion, transport, finance. Why is it so hard for people to take steps towards solutions? Where does responsibility lie – with us, businesses or governments? What are the most effective things that we can do? And can we turn the pandemic into a defining moment in the fight against climate change? To explore the issues Rathbones and 5 x 15 have teamed up to launch the Earth Convention – a series of online events bringing together world experts for online conversations, focusing on both the problems as well as the opportunities and the actions that we can all take.
Webinar: The Earth Convention
Food: What we eat and why it matters
Wednesday 17 February, 18:00 - 19:00
This fourth session in the Earth Convention explores the huge global impact of the food system on the environment and climate change - and indeed on human health. Food production is responsible for a quarter of all the greenhouse gas emissions contributing to global warming, according to a recent study from Oxford University. However, the environmental impact of different foods varies hugely. One of the most powerful things that we, as individuals, can do to reduce our emissions is change what we eat. And it is increasingly recognised that we cannot achieve our national and international climate targets without overhauling the food system.
In this session we examine a range of issues with leading experts and innovators who are charting the way forward from what has been exposed about the global food system by the coronavirus crisis to what constitutes sustainable eating? How are food producers changing and what policy innovations can make a difference?
Speakers:
Professor Tim Benton – Director of Energy, Environment and Resources Department at Chatham House
Anthony Warner – blogger known as "The Angry Chef" and author of Ending Hunger: The Quest to Feed the World Without Destroying It
Dr Geeta Sethi – Advisor and Global Lead for Food Systems at the World Bank
Tristram Stuart – food campaigner, founder of Toast Ale, TED Speaker, and author of The Global Food Waste Scandal
Webinar: The Earth Convention – Time for a reset?
For the opening event of The Earth Convention series from 5 x 15 and Rathbones, we looked at whether the COVID-19 crisis could be a defining moment in the fight against climate change.
Speakers:
Juliet Davenport – Founder and CEO of Good Energy
James Thornton – Founding CEO of ClientEarth
Christiana Figueres – Costa Rican diplomat and former Executive Secretary of the UN Framework Convention on Climate Change
Tom Rivett-Carnac – Former Senior Political Strategist at the UN
Webinar: The Earth Convention – Energy and finance
For the second event in The Earth Convention series from 5x15 and Rathbones, we looked at creating a green transition in energy and finance.
Speakers:
Jonathon Porritt - Co-founder of Forum for the Future, is an eminent writer, broadcaster and campaigner on sustainable development
Matt Crossman – Stewardship Director, Rathbones
Farhana Yamin - Environmental lawyer, climate change and development policy expert
Mike Berners-Lee – Professor of Sustainability at Lancaster University
Webinar: The Earth Convention – Consumers: fast fashion, manufacturing and plastics
The third event in The Earth Convention series from 5x15 and Rathbones was all about consumers and manufacturing - our consumption patterns and the supply chains that feed them.
Speakers:
Lucy Siegle – Writer and broadcaster on nature and climate
Steve Evans – Professor and Director of Research in Industrial Sustainability, Cambridge University
Dieter Helm – Professor of Economic Policy at Oxford University and Fellow in Economics at New College, Oxford
Miatta Fahnbulleh - Chief executive of NEF - New Economics Foundation