Financial awareness for young people
Financial education equips young people with the tools required for a successful financial future. However, it is often neglected.
Our investment managers deliver 'Your money, your future' presentations to 16-25 year olds in our offices and in schools around the UK. Our aim is to provide financial education to prepare the next generation for the financial decisions they will have to make in the future.
We can tailor the programme to each group and the areas we can cover, which are all included in our in-house programmes, include:  
Financing your life
How much will it cost to meet your life aspirations: house, children, education, pension
How to finance these aspirations
Looking at the next decade
Cost of university
Buying your first house
Banks and mortgages
Credit cards and debit cards
Careers
The City and how it works
Fund management
 Interview advice
Risk and asset classes
Risk vs. reward
Gold
Equities
Register for our upcoming online programme:
12 April 2023 – 6.00pm – 7.30pm - Virtual event
10 August 2023 – 6.00pm – 7.30pm - Virtual event
19 December 2023 – 6.00pm – 7.30pm - Virtual event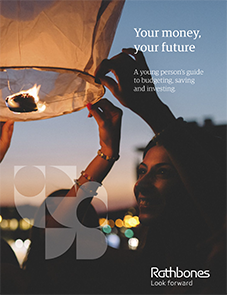 Our brochure, Your money, your future, is now available.
If you would like any further information about the programme, or are interested in hosting a presentation at your school, please contact Laura Martin by email or call 020 7496 0745.