Another bowlful of regulation
Wealth managers and fund houses have a lot on their plate due to MiFID II, James Goward, our head of sales support, sums up what we're doing for clients.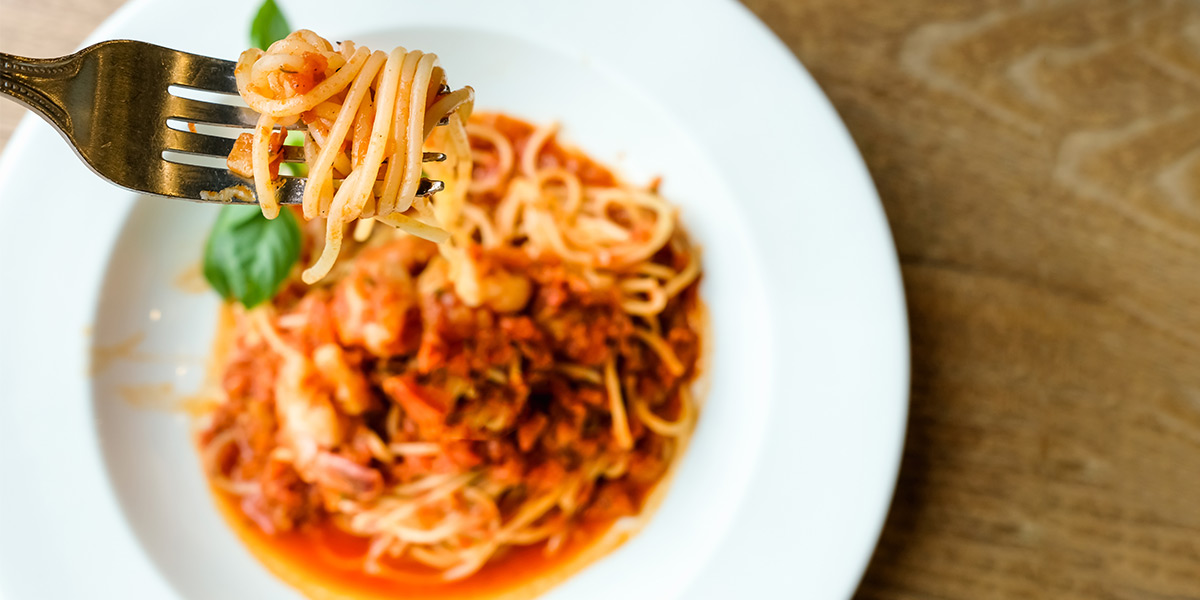 MiFID II is enough to make you hate spaghetti.
With its countless strands, spreading change all over the industry, it's difficult to get a handle on it all.
Different firms are responding in different ways: whether it's absorbing research costs (or not), how they set out fund costs and the way they will keep clients informed about their portfolios as required under the new rules.
In spite of this array of change, it's best for advisers to keep their attention on what their clients should receive under MiFID II and whether their discretionary fund manager's plans can deliver it. All DFMs should be aiming to prepare the same thing, it's just the recipe they use that's different.
So here are some of the requirements MiFID II demands by 3 January, and what we've cooked up to solve it:
Know your customer
On the forefront of MiFID II is a significant increase in the amount of client contact required. Investment firms are required to know more about their clients than ever before – or, be able to show they know more, at least. This extends to handing over more background information when trading on regulated stock markets. Agents for buyers and sellers will have to report who the trade is for, using a National Identifier as proof of identity (National Insurance number, tax ID number, passport number). The new rules mean charities, companies, non-SIPP pensions and trusts (except bare trusts) will need a Legal Entity Identifier (LEI) code in a bid to crack down on market abuse. These 20-digit codes will be an internationally recognised way to connect the activities of entities across different markets. The London Stock Exchange is charging £115 plus VAT to register an LEI.
For virtually all our private clients, we already hold most of this information already. But we will be reviewing our data and reaching out to clients to fill in any missing details. As for our trusts, companies and charities clients, we have written to those affected by the changes. It is up to each entity to arrange its own LEI, otherwise it will be barred from dealing on regulated exchanges. We are offering a free LEI registration service for our standard fee-only tariff clients. For clients on other tariffs, the service will be offered at a discounted rate of £50 plus VAT. New trusts and charities that we take on after 3 January will have an LEI client instruction form included in account opening paperwork.
More regular communication with clients
Quarterly valuations are now mandatory and clients must be notified within 24 hours of any 10% fall in their portfolio from the value stated in the last quarterly valuation. They should also be told for every subsequent 10% fall thereafter.
We have spent the past few months designing and streamlining a system to monitor all our portfolios and automatically send an email (or letter if no email address is held) to the client the next business day. This system obviously has to take into account client withdrawals and contributions when doing the calculations. Our Rathbones Online system has carried soft copies of all client reporting for some time, and this will continue to be the case. While clients cannot opt out of the increased reporting there will be an option to go paperless, using this system. We are not charging clients more for the increased reporting requirement, although the FCA hasn't given any guidance on this. Some DFMs may find it necessary to charge more for the increased burden.
Price transparency for client suitability
The new regulation demands that portfolios contain a full break-down of costs to ensure investments are right for the client – the anticipated costs for the next year must be provided before they invest, too. Unfortunately, MiFID II doesn't set out a standardised way of doing so, something that may have made comparisons much simpler.
We are including a quarterly cost summary in all our client valuation reports. A further, annual disclosure will show the total effect of portfolio costs over the past year. When we take on clients from IFAs, we will provide an estimate of total costs for the coming year.
Achieving best execution for clients
MiFID II says firms must take all sufficient steps to get the best possible deal when trading on a client's behalf. Also, research costs must be stripped out from trading fees; that means these costs must either be passed on to consumers or paid by DFMs and fund managers.
Rathbones already absorbs the costs of research in our business expenses, so we are well placed to handle this requirement. Rathbone Unit Trust Management, our funds business, will stop passing on research costs to its funds. As part of our disclosure for best execution, we will be publishing on our website the top five brokers we use to execute trades.
There's a lot to chew over with MiFID II, but advisers are relatively lucky: most of the changes don't directly affect their business. Instead, they need to be aware of what the rules require of their partners and how it will affect their clients.