Another can gets kicked
Some optimism has helped to bolster markets which have rebounded from the dog box they were in. Julian Chillingworth, Rathbones chief investment officer, explains why we are cautiously confident but still mindful of the looming threats to global growth.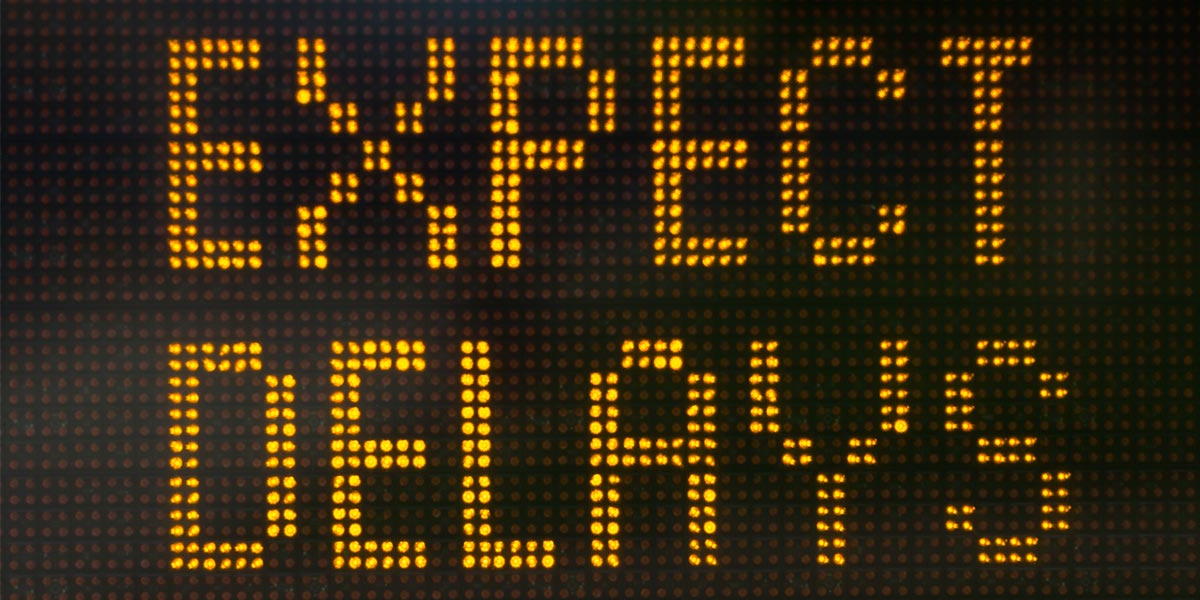 Stock markets were in the dog box at the start of the year. Forlorn investors moped around about the dreary state of the world and economic growth; but not for long. Markets rocketed higher and delivered the best first quarter in almost a decade. Last month we sounded a note of optimism, but with vigilance – it's been an aggressive upward move given how much fear still stalks the markets.
Optimism about three specific concerns has helped bolster equities: the US Federal Reserve (Fed) put the brakes on interest rate hikes, Chinese growth appears to be rebounding and US President Donald Trump has been making more positive signals about the US-China trade deal. But this last of the three legs of market optimism is looking a bit wobbly. Like the latest episode of Game of Thrones, tensions between the rival powers has been heating up again.
It's worth considering the way the discussions have changed in the last few weeks and whether there is a possibility that they may become more protracted with no outcome in the short term. The argument in simple terms is that the US believes the Chinese are backtracking on the agreement and suspect the Chinese won't stick by the deal to respect US intellectual property. The Chinese authorities believe the US is disrespectful of Chinese dignity and its wish to be recognised as a major global power in demanding an imbalanced agreement. Compromise is made easier when both sides agree on the facts; it's much harder when it's based on narratives.
Trade is the one area where Mr Trump has a power that is completely unfettered by Congress. And so Mr Trump has thrown out a number of threats, seemingly on a whim, that would significantly increase tariffs on Chinese goods as well as the volume of trade it would impact.
Like Britain, the US is labouring under a politically debilitating tribalism. Those who support Mr Trump will not believe that his tariffs are the reason why they are paying more for things at the store (US CPI inflation rose 0.1% last month to 2%). And those who don't understand trade barriers and their arcane effects would have believed the economists as soon as they said Mr Trump was in the wrong.
What does this mean for trade and investments? Well, the more frustrated Mr Trump gets at home, the greater the chance that he will lash out at China. And the more he attacks China, the more he will offend the proud nation. Because China has narratives too.
| | | | | |
| --- | --- | --- | --- | --- |
| Index | 1 month | 3 months | 6 months | 1 year |
| FTSE All-Share | 2.7% | 7.8% | 6.4% | 2.6% |
| FTSE 100 | 2.3% | 8.1% | 6.4% | 3.2% |
| FTSE 250 | 4.2% | 6.8% | 6.2% | 0.5% |
| FTSE SmallCap | 4.2% | 6.4% | 6.0% | 0.1% |
| S&P 500 | 4.0% | 10.3% | 7.3% | 19.2% |
| Euro Stoxx | 4.9% | 9.4% | 6.7% | -0.6% |
| Topix | 1.6% | 3.6% | -0.5% | -2.8% |
| Shanghai SE | -0.7% | 19.6% | 20.0% | -0.5% |
| FTSE Emerging | 2.3% | 5.4% | 12.4% | 3.2% |
Source: FE Analytics, data sterling total return to 30 April

Never a dull moment
Sterling has been under pressure again lately with Prime Minister Theresa May announcing that her time in office is coming to an end. As one senior Tory put it, we will see a number of show ponies in the ring, but it's uncertain which will grab the prize. Ardent Brexiteer Boris Johnson was the first to throw his hat in the ring and both leavers and remainers are expected to follow. Mrs May will try to get her Brexit bill through parliament for a fourth time in the first week of June, but failure now looks nearly certain with Jeremy Corbyn calling a halt to cross-Party Brexit talks. Brexit uncertainty and sterling volatility roll on with renewed vigor into the next month.
The Brexit tin can has been booted down the road until Halloween and we now don't even know which prime minister may or may not take us through the deadline. Our predicted most-probable path, the never-ending story, is becoming a reality.
When Donald Tusk was asked whether the EU would consider a further extension, he rather ominously didn't rule it out, which does indicate that the EU doesn't want us to crash out without a deal, just as much as we don't want to. Overseas investors may begin to view sterling and UK assets as more attractive if they don't think we will crash out of Europe. But a no-deal scenario is still on the table.
What could happen next? A lot may depend on who takes over from Mrs May. Whatever happens, stay tuned. Brexit is here to stay, for another six months at least.
The most important thing to remember is that the typical UK investor is a global investor. Even if you only held companies listed on the UK's FTSE 100 index, 70-80% of the underlying revenues originate overseas. And Brexit is not a globally systemic event, like the financial crisis of 2007-08 or the European debt crisis of 2011-12. Although Europe will also feel a pinch, the bulk of the adjustment will fall squarely on the shoulders of the UK economy, with very little impact on global growth and therefore the outlook for earnings growth of non-UK companies.
Brexit has become a national obsession, albeit a reluctant one for most. Remember the good old days when it was only the miserable weather that dominated our conversations? Unfortunately, Brexit is going nowhere anytime soon. It will continue to affect the UK economy even when nothing seems to be happening –as shown by the substantial falls in business investment. But well-diversified UK investors shouldn't fret too much. When your home market is defensive, undervalued and global, it should help make your assets that much safer.

Bond yields
| | | |
| --- | --- | --- |
| Sovereign 10-year | Apr 30 | Mar 31 |
| UK | 1.19% | 1.00% |
| US | 2.50% | 2.41% |
| Germany | 0.01% | -0.07% |
| Italy | 2.55% | 2.49% |
| Japan | -0.04% | -0.09% |
Source: Bloomberg