Fashion companies are falling over themselves to show they are improving their questionable sustainability credentials. Yet some of their marketing has got ahead of realities of the shop floor, notes sustainable multi-asset investment specialist Rahab Paracha.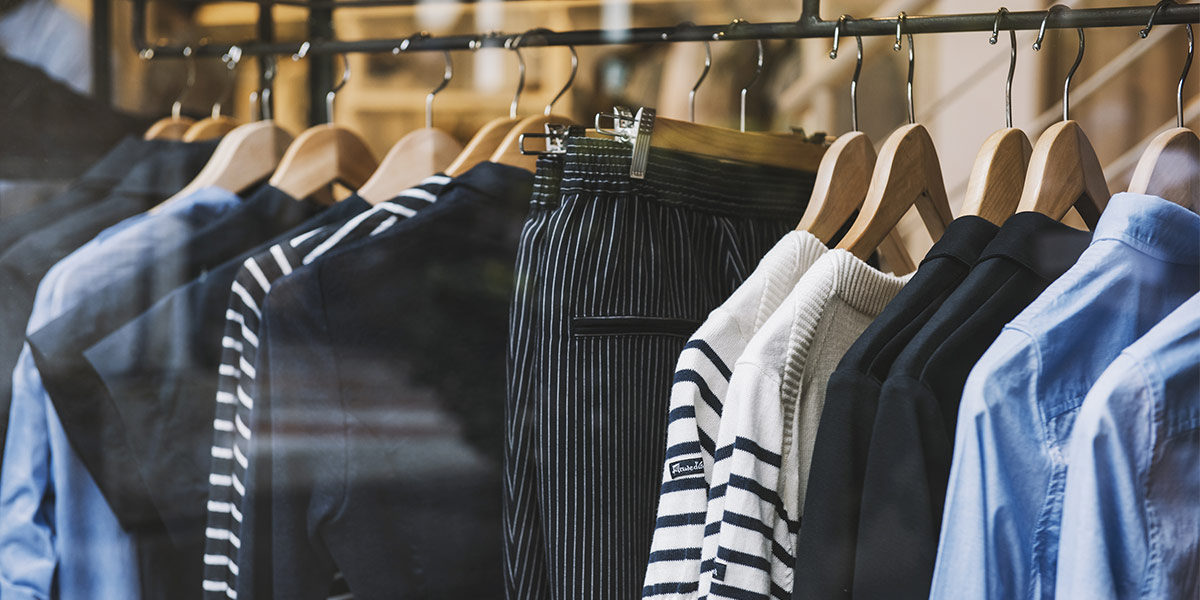 Even though it happens every year, after a glorious summer in the UK, I was taken a bit more by surprise at just how quickly temperatures dropped as we moved into autumn.
The cold snap meant one of my close friends was in dire need (her words, not mine) of some new jumpers, and so I was convinced to go along with her to Oxford Street. As I walked into Zara, I noticed 'Join Life' tags on a few of their pieces noting "at least 50% of recycled polyester and produced using less water". Similarly, H&M had 'Conscious choice' labels which, after doing further digging, I found means an item contains at least 50% of "more sustainable" materials like organic cotton. Initially, I was happy to see that mainstream fashion labels were doing more on the sustainability front. But then, looking around, all I could see were people with baskets full to the brim of these new clothes, many of which they probably didn't really need. It got me thinking: can fashion ever really be sustainable?
Astoundingly, roughly 60% of all materials used by the fashion industry are made from plastic; 85% of textiles made each year end up at the dump.
Today, fashion accounts for up to 10% of global carbon emissions – more than international flights and shipping combined – and nearly 20% of wastewater. For many, including me, this is a shocking statistic because we know very little about how our clothes are produced. Modern synthetics, like polyester, rely heavily on petrochemical products that come from many of the same oil and gas companies driving greenhouse gas emissions. Astoundingly, roughly 60% of all materials used by the fashion industry are made from plastic; 85% of textiles made each year end up at the dump. They also shed tiny pieces of plastic with every wash and wear – the equivalent of 50 billion plastic bottles a year. These microplastics pollute the oceans, fresh water and land. And it doesn't end there. The fashion industry uses mindboggling amounts of water to bleach and dye clothes which contributes significantly to water scarcity in some regions. And that's before you get into the effects of untreated wastewater on communities and their environment…
Acceptance is the first step
Should we be happy then that more fashion brands are focused on creating more sustainable clothing, right? At least they are admitting they have a problem.
The issue we have is that many of the phrases brands are using, such as 'recycled', 'carbon neutral' and 'close the loop' are vague, misleading, and not defined in law. Many brands have been accused of considerably overstating the sustainability credentials of their clothing and getting caught up in greenwashing scandals. In just the past year, H&M has been accused of portraying products as being better for the environment than they actually are, Decathlon has had to address claims that its 'Eco-design' label lacks clarity and detail, and ASOS, Boohoo and George at Asda are being investigated by Britain's competition regulator (CMA) for misleading shoppers.
When you think about it – can a garment really be sustainable if it still uses fossil-fuel-based synthetics? Does using recycled polyester, which takes hundreds of years to decompose and can still lead to microfibres escaping into the environment, really solve the issue? Fashion, and even more so fast fashion, is all about having the most popular or latest style of something. This, by design, leads to vast amounts of overconsumption and to grave effects on the environment. Nevertheless, I think it's definitely a step in the right direction that some brands are trying (more than others) to address the problem by encouraging consumers to shop for a more sustainable option, but I think there may be a whole different solution to the problem.
Be the change you want to see
Outdoor clothing retailer Patagonia recently hit the headlines after its billionaire founder announced that any profit not reinvested in running the business would go to fighting climate change. Patagonia is well known for its controversial 'Don't buy this jacket' adverts asking shoppers to think about the environmental cost of their purchases. And it really does make a difference: continuing to wear a garment for just nine months longer could diminish its environmental impact by 20 to 30%. Many brands are now tapping into a global fashion resale market as way to appeal to younger generations who are most open to buying pre-loved fashion. The move to a more circular business model can also, of course, make money.
Consultant McKinsey & Company estimates the resale market will have 10-15% annual growth in the next decade, which is considerably higher than the broader retail clothing sector. Third-party marketplaces like The RealReal, Thredup, Ebay and Vinted hold a combined 25-30% market share, and are driving much of the sector's growth. But other players are getting involved – some with more integrity than others. Fast-fashion brand PrettyLittleThing has launched an app that allows customers to resell their pre-loved clothes, called PrettyLittleThing Marketplace. But given its products are designed to only target short-term trends anyway, the cynic in me is wondering if this simply a marketing ploy or, dare I say, a bit of fashion greenwashing?
Another sector which has traditionally shied away from the resale market is luxury, due to fear of counterfeit products and a dilution of brand value, but this encouragingly also seems to be changing. Balenciaga recently announced a partnership with tech-and-logistics platform Reflaunt to help customers sell on their old Balenciaga items, and last year French conglomerate Kering (which owns Balenciaga, as well as Gucci, among others) acquired a 5% stake in luxury resale site Vestiaire Collective.
But an interesting dichotomy emerges when you compare Gen Z's thoughts on sustainable fashion with their behaviour. While data shows that younger people would like to buy more eco-friendly products, it seems price continues to dictate decision making more. This is why resale platforms are a good option for sustainable consumers – when retailers hike prices, more affordable second-hand items become more appealing. But perhaps this is also why, despite all the progress being made with sustainable fashion, in parallel there has been a huge boost in the fortunes of Chinese fast-fashion brand Shein, whose sales have skyrocketed since the start of the pandemic. Ultimately, it seems young people want low-cost sustainable fashion which, for now, is pretty difficult without compromising one thing for the other. As Kermit the Frog would say, it's not easy being green.
In terms of what we are doing – we're still on the hunt for a retail or fashion brand which meets the criteria for our sustainable Rathbone Greenbank Multi-Asset Portfolios, as nothing is quite up to scratch yet. But with lots of new companies and innovations emerging, I'm excited to see if we ever get there. 
Tune in to The Sharpe End — a multi-asset investing podcast from Rathbones. You can listen here or wherever you get your podcasts. New episodes monthly.