As the Conservative Party spends the summer trying to find a new leader our head of multi-asset investments David Coombs looks at the potential impact on economic strategy.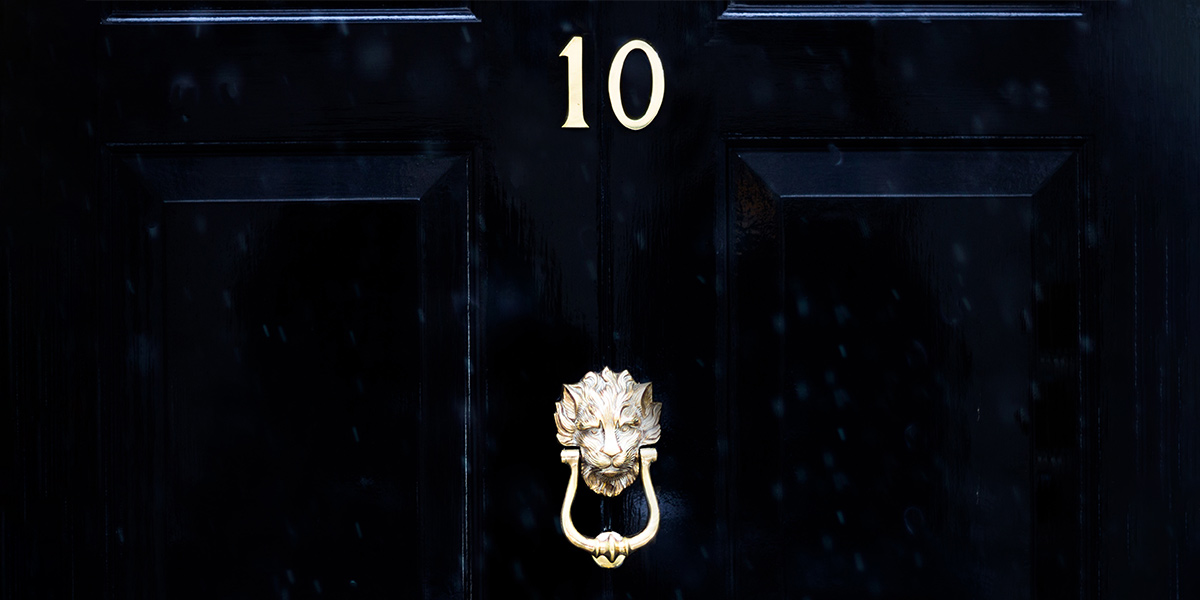 My tenth prime minister has resigned which, to be fair, is a few less than the Queen but nevertheless the numbers are ticking up.
We used to look smugly at Italy, Australia and Japan: how often they chopped and changed their leaders. Now it's the UK with a revolving door. In my first 40 years only six people had held the keys to Number 10, but the number has accelerated to 11 in the intervening years (including whoever wins the latest Conservative leadership challenge). Has something changed for good? Should we be worried?
Actually, over my lifetime there have been 11 US Presidents, so perhaps 10 isn't that bad. Still, I believe the recent turnover in British leaders is connected to economic uncertainty. It's always the economy, stupid.
So, what does Boris's departure mean? To be honest, not much. I think the markets were never overly enamoured with UK economic policy during his period in charge. The strategy, if there was one, was pretty incoherent.
However, as I note in the latest episode of our The Sharpe End podcast, 'Feeling the pinch', I think the identity of his replacement will matter, actually. And it could have a big impact on sentiment over the next few months.
Short-game or long-game?
Due to the way the Conservative Party chooses its leaders, MPs will whittle the wide pack down to two candidates who will then vie for the votes of Conservative members. This is an extremely small electorate (approximately 160,000 with an average age of 57), but with some identifiable preferences.
To get elected by this idiosyncratic cadre, in my opinion, candidates will need to offer lower taxes and more fiscal restraint. The money trees discovered by Boris Johnson and Jeremy Corbyn will need to be dug up. We won't hear the 'austerity' word, but probably Thatcherite phrases like "control of the public purse strings". We may also see less enthusiasm on the speed to achieve net-zero carbon emissions. So far, most candidates have fallen into the trap of overwhelmingly appealing to the members. This may be smart for getting elected today, but probably not helpful at all for retaining power in 2024.
From an investment point of view, the candidate who has so far struck me as grasping the economic reality is Essex rising star Kemi Badenoch. She is cautious in her approach to fiscal policy, not wanting to be too bold in reducing taxes immediately and focusing on targeted assistance. Her rebuttal to irresponsible one-upmanship on tax cuts is refreshing, but perhaps will rule her out with the party faithful.
There is a case for targeted tax cuts, particularly aimed at lower-income households, given the squeeze on households' costs. A general tax cut – which is getting bandied about a lot by several contenders – risks simply adding more fuel to an inflationary economy.
Fiscal changes mean monetary changes
In my view, the Bank of England was right to be more cautious than the US Federal Reserve in raising interest rates this year. Given the causes are largely external (spikes in energy, food and logistic costs), the economy is shakier and the government has already been tightening fiscal policy.
Should one of the big-tax-cut-promising candidates win – and acts on the promise – then I would expect the BoE to throw its relative caution to the wind. Interest rates would start rising sharply, supporting the pound and also helping fight inflation, but it would send house prices dipping and likely bake in a recession. (Recession aside, I actually think lower house prices wouldn't necessarily be a bad thing.)
Of course, the problem is that we won't know who the top dog will be until 5 September. Given the economic difficulties and spicy uncertainty swirling around, that seems extremely unhelpful and possibly overly indulgent. If you were on the BoE committee, would you hold off, carry on or accelerate your rate hike plans in the meantime? I don't know what I'd do either. Sterling could be like a bag in the wind this summer.
I know you're all really here for my political nous, so I'll give you my sweet inside track: my money is on Penny Mordaunt as PM with Badenoch as First Secretary to the Treasury. Fiscal restraint and modest interest rate rises to be expected, and that might just be enough to slow the turnover at No10. But then my money was on Remain ... 
Tune in to The Sharpe End — a multi-asset investing podcast from Rathbones. You can listen here or wherever you get your podcasts. New episodes monthly.