Scaredy-cat David Coombs, our head of multi-asset investments, explains why assets with overly reverent devotees give him the creeps.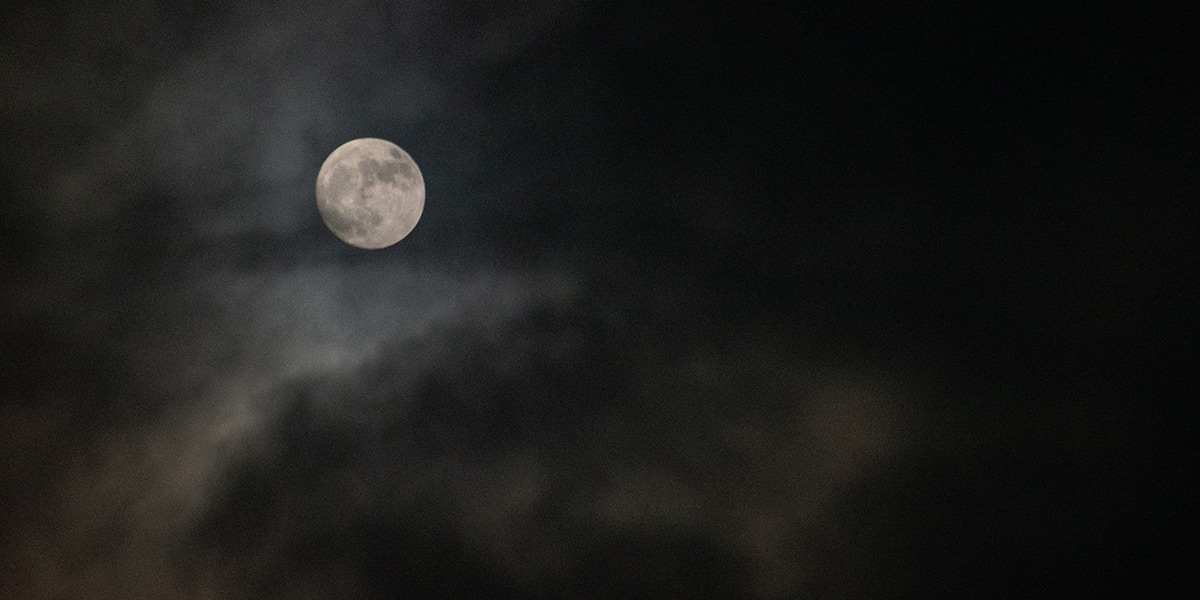 OK let me be frank. I have hated Halloween ever since I was a small child forced to hollow out pumpkins in primary school. I can just about understand that for most under 10s taking part in your own Scooby-Doo caper is fun. For everyone else, please just stop.
I don't even like horror films, the movie genre I usually go out of my way to avoid, even the reviews. Don't get it. There are a few notable exceptions: The Omen, The Exorcist and The Shining were excellent films. My favourite though, is low-budget British horror cult classic The Wicker Man, starring Edward Woodward and Christopher Lee. Think policeman goes to an island in the Hebrides and finds all the locals are members of Insulate Britain. Warning, spoiler alert: it doesn't end well for the Wicker Man. The locals, all members of some strange cult, win the day. It didn't end well for the filmmakers either – it cost half a million quid but made just $178,000 at the box office.
I have always been fascinated by cults. Is it the power of the leader or just the desperation of the mediocre to be part of something that marks them out as being among the enlightened few? Cults are not all bad of course: films, pop groups and TV shows all have cult followers, Trekkies are a case in point. Actually, thinking about it...
Cults are everywhere you look, even, I would argue, in investment markets. Certain types of investments appeal to investors who seem to have more at stake than just money, who are drawn to them with an almost evangelical attraction. Again, that isn't necessarily bad, but it should be appreciated. It's worth remembering one of the biggest risks we face is the behaviour of co-investors – particularly where liquidity is low.
Crypt-o, bro
Let's start with an easy one: cryptocurrencies. If ever there was a 'Marmite' asset class, it is this. Bitcoin's value has soared, as has Ethereum's and many more tokens' besides, driven by the belief that they will become an accepted method of financial transfer. Followers are attracted by the ability to circumvent 'hated' banks and government control and, of course, to get rich quick. Many argue over whether cryptocurrency is a cult or just another pyramid scheme. I think it's potentially both: blockchain had a mythical creator who created a set of rules that people have faith in despite any clear evidence.
What worries me is when the reality hits that cryptocurrencies can only fail in their mission (in my opinion). To survive they will need to be regulated by governments, so one of the pivotal reasons for their existence is terminated. If they are not regulated, they will be outlawed. At that point as many will lose money as have gained it over the past few years. The losers will be the most naïve, as usual, and they are usually those who can least afford the losses.
Monstrous multiples
So, what about equities? Can companies attract a cult-like following? Don't you know it!
I would argue the valuation around Tesla is a bit spooky (sorry, couldn't help it). The company is led by a mythical figure who makes pronouncements and promises he usually fails to deliver. This isn't important to his followers and the share price keeps rising. To be clear, we don't hold Tesla in our multi-asset portfolio funds.
At some stage, I believe reality will hit that Tesla is an automaker, just like Ford. Yes, it's been smarter than its competitors and has first mover advantage in electric vehicles (EVs), but the competition is catching up. In my view, the pack will close the gap very soon.
Tesla is a decent company with decent products and a market edge at the moment, so it should be priced at a premium. But its current premium is bananas. Its price is 132 times next year's expected earnings. Yet it's not reliably profitable, so we should really compare the price to its sales: that's a whopping 24 times. There are no risks baked into this price, despite question marks over its governance and the rising environmental concerns around the cobalt and the other critical materials that will be needed over the next decade and beyond as usage of EVs increases.
And what about fund managers? Yes, we have seen more than a few cult-like followings over the years, attracted by big names who were given far too much power or leeway. 'It's Bernie, of course it's fine.' It invariably ends badly when the cloak is taken away and the superhero is revealed as just human.
The lesson I have learnt is to always doubt the entity or individual that attracts cult-like investors. Valuations tend to be more at risk of being seriously overstated and therefore at greater risk of calamitous derating or complete collapse. It can be difficult watching from the sidelines as stocks post strong gains; the FOMO can be excruciating. You can also face ridicule for missing out. Yet I will take ridicule ahead of losses every time. Remember the Wicker Man lost everything, not just his shirt...
For something a little less spooky, catch the latest episode of The Sharpe End – our multi-asset investing podcast – which lands the first week of November. This one has a sustainability slant – just the ticket as COP26 kicks off. You can listen here or wherever you get your podcasts. New episodes monthly.